About This Center
Ani Shinan means Great Spirit or great inner strength, and is run by an indigenous tribe called the Shipibo who will welcome you with their big smiles and open hearts. We are an authentic indigenous spiritual development center that has been offering transformational week-long Ayahuasca workshops and Master Plant dietas for spiritual warriors across the world since 2012 in the jungles of Peru outside of Pucallpa.
We believe in quality over quantity. For this reason, we never host more than ten guests at a time. We strive to serve people willing to work with Ayahuasca, while at the same time preserving nature and the ancient healing traditions of the Shipibo.
I always felt safe, protected and accompanied by the shamans even in the deepest processes. That made it easy for me to let go, to indulge in the process, and go through all the teachings.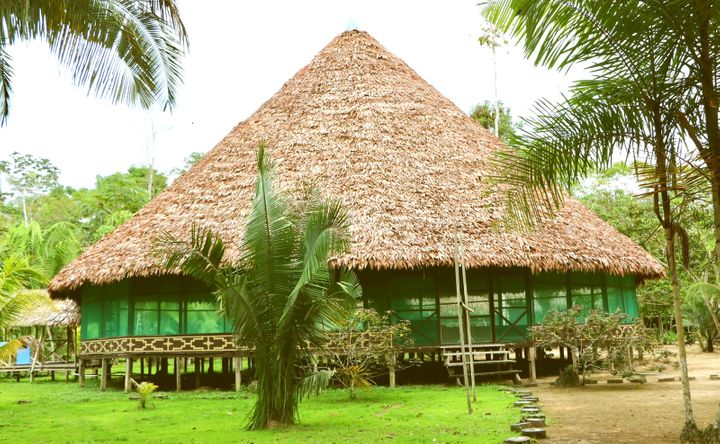 Venue Highlights
The Maloca is where the real magic and spiritual work happens at Ani Shinan.
On nights of ceremonies the Maloca is filled with an indescribable mystical energy that you can only experience by coming to visit us in the jungle.
Jungle sounds fill the night as our shamans bless us with their beautiful ikaros inside the Maloca.
This is just one of the many things that make Ani Shinan a wonderful setting to experience ayahuasca.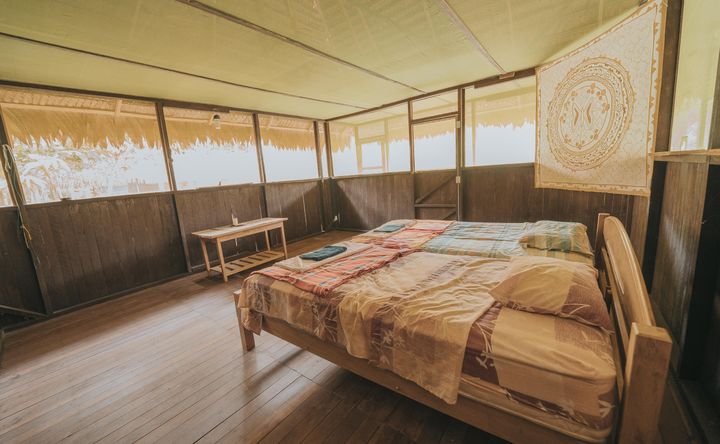 Accommodations
TAMBO
In between ceremonies guests at Ani Shinan will have their own private eco-friendly tambo (bungalow) to relax and spend their downtime processing the insights they receive from Mother Ayahuasca.
Every tambo is a safe, comfortable space with your own single bed, desk, and eco toilet that is protected by mosquito netting (we can also hang a hammock in your room if you would like).
SHOWERS
Each tambo has a traditional hand shower with a bucket. Additionally, near the Maloca there are 3 tropical showers.
TOILET
Every Tambo has an eco toilet with wood sawdust available to cover your productions :). There is also an outhouse near the Maloka to handle your business.
LAMPS
We have a few solar lamps available to use at night, please recharge them in the sun during the day.
LAUNDRY
Our staff does HAND laundry. Feel free to give each day 2 pieces to wash and place them in the bucket near the bananas in the comedor. During the rainy season it might be hard for the clothes to dry, so you might have to wait for the sun to get them back.
ELECTRICITY
We are in a remote location, where electricity is not available 24/7. You will be only able to charge your devices at specific times of the day so bring a battery pack with you.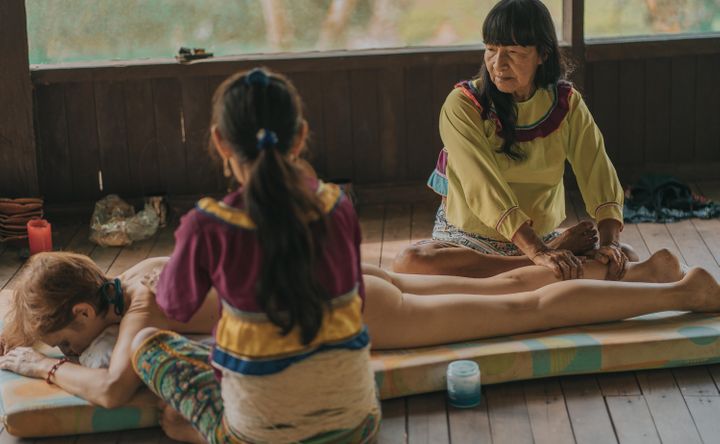 Amenities
Towels
House Keeping
Ceremony Space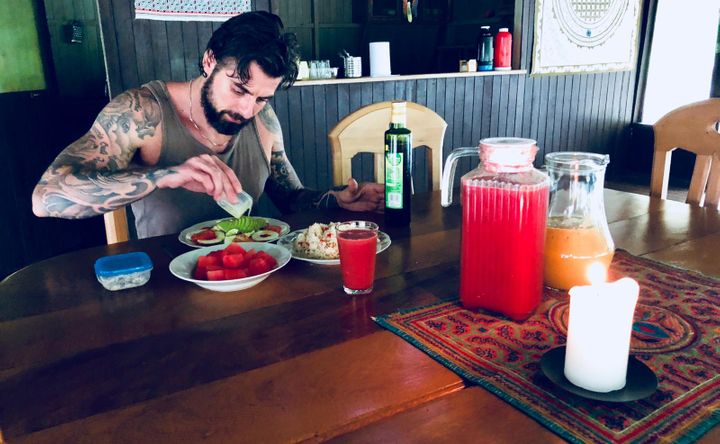 Menu Types
Vegan
Vegetarian
Pescetarian
Organic
Gluten Free
Dairy Free
Nut Free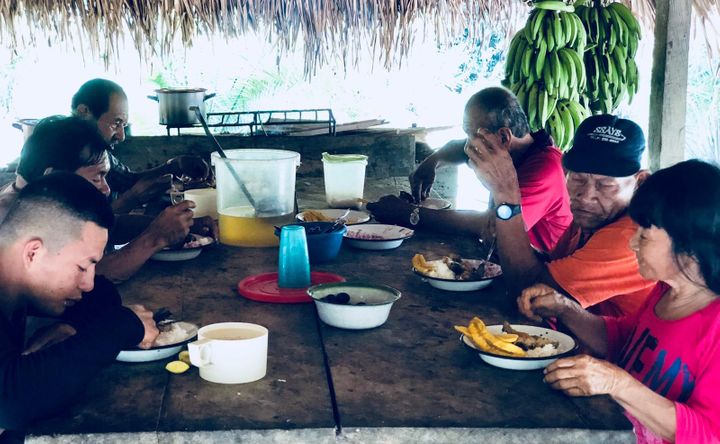 Menu/Cuisine
AYAHUASCA DIET
Meals at Ani Shinan are prepared and cooked daily with an abundance of love and local tropical fruits and vegetables. We believe healthy, nourishing food is a key part of your experience. For this reason, we have created a menu that caters to your specific needs during Ayahuasca retreats and plant dietas.
Fresh fruit and vegetable smoothies will be served for breakfast and lunch on the days of ayahuasca ceremonies, so that you can stay light going into ceremony.
On days without ceremonies you will be served 3 nutritious vegan/vegetarian meals consisting of locally grown food. You can specify what you wish to eat for breakfast, lunch, and dinner on these days.
We also have water and herbal tea available to drink throughout the day.
By the way all the water on the land is drinkable since we have a natural reservoir underground with fresh well water. Help yourself!
In order to get the most of your Ayahuasca journey with us, please follow the below dietary guidelines:
ONE WEEK BEFORE AND AFTER CEREMONY
Prior to your arrival at Ani Shinan you have to follow some dietary rules that can be discussed during our Pre-Ani Shinan call:
- Eat as light as possible and avoid pork meat whatsoever
- Already implement some smoothie days
- Do not take any drugs and medication
- Do not drink alcohol
- No sex, including masturbation
- A bowel cleansing before the retreat as well as strength and endurance training is highly recommended.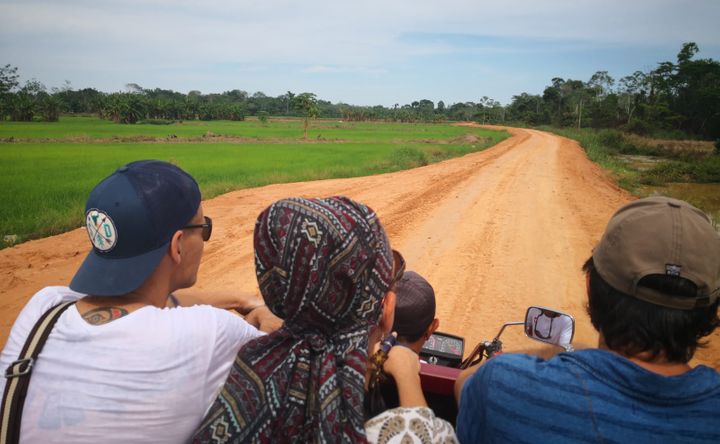 Directions
HOW TO GET HERE
From Lima you have to book a domestic flight to Pucallpa. LATAM, StarPeru and Peruvian Airlines offer flights to PCL.
Depending on your arrival time, you might have to spend the night in Pucallpa. In this case we suggest you book the Hotel Manish, which is located just 5 minutes away from the airport. Announce yourself as a guest of Ani Shinan to get the best rates.
Our meeting point is at the village square at 2 pm on Sundays (different meeting times apply for the workshops) in Campoverde, reachable in 30 minutes by taxi from Pucallpa. You can order a taxi at the hotel reception.
Reviews
Write a review - tell others about your experience.