About This Center
Orion Healing Center was created in order to give people the tools to follow their visions and dreams; to align their heart - the sacred center - with the intuition.
We focus on detox, since when we become clean from toxins and we are connected to our inner voice, then we can truly hear what our heart is saying. Detox is a great way to start to peel off the layers, so to speak. Healing workshops connect us to our intuition so that we gain the clarity and the courage (guts) to truly follow our dreams.
We teach many tools, including Reiki, meditation, and yoga, and offer the most amazing plant-based vegan food options. Our evenings are full of Kirtan (sacred chanting), Movement workshops, and breath workshops.
Many of these workshops retrain the body to feel relaxed and connect to the breath. We cannot have disease and relaxation in the same space at the same time. Relaxation is the ultimate healer. Every breath induces relaxation, therefore, breathing is the basic healer. Conscious Energy Breathing is the most natural healing ability of all, that floods the body with Divine Energy.
Orion Healing Centre teaches tools that if put into practice on a wider scale, as part of people's daily lifestyle choices, will help to resolve many of the issues that we are currently facing today. What we are doing is creating an organic movement of change through people's lifestyle and food choices.
"Orion Healing is truly a magical place to flourish and bloom and I can't say enough on how much this experience has exceeded my expectations beyond words."
Venue Highlights
Orion Healing Center offers you a journey of continuous discovery with a focus on becoming healthier, living better, and attaining wholeness. Through our yoga and holistic retreat programs, you will establish a new equilibrium in all aspects of your being. The Holistic healing methods provided at our healing retreats use gentle techniques to give you complete balance and harmony. At Orion, we offer a variation of weekly community events, such as Kirtan, Contact Improvisation, Rebirthing, and Qigong next to our various Yoga and Meditation classes suiting every style and level.
Orion Healing Centre is situated in one of the most beautiful locations in South-East Asia, Srithanu Bay on Koh Phangan, with swimmable white sand beaches. Our Centre is set in a natural tropical garden full of butterflies and exotic flowers, right at our own private beach, with a beach-front vegan cafe, free paddle-boards and an ocean-view shala where you can practice yoga watching the breathtaking sunsets. Enjoy delicious healthy food at our award-winning Cafe or relax in our Thai Herbal Steam Room or Sauna. Orion Healing has become a hub for yogis and those on their spiritual journey. Our Centre attracts healers, yoga students and teachers alike who all come together to create a real community feel.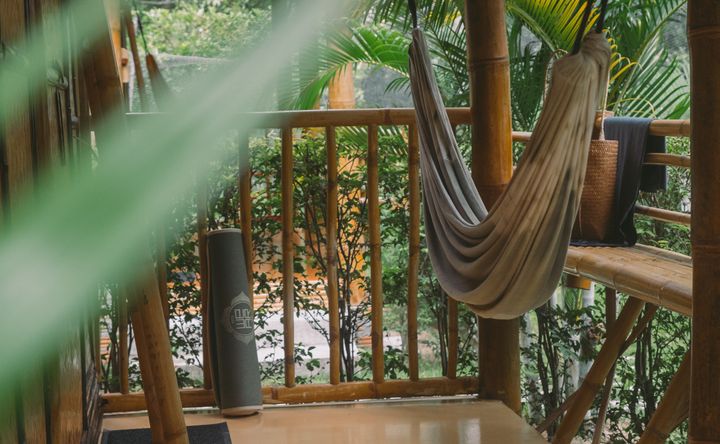 Accommodations
Here in the tropical paradise of Koh Phangan, We enable you to enjoy a healthier, happier, and more energetic life by bringing you back to the simple things--nature, peace, and harmony... Our peaceful bungalows, bamboo huts, and garden rooms with private terraces and great views of the abundant garden are nestled amongst nature, a healing oasis' on the waterfront surrounded by coconut trees. They complement our natural treatments and programs perfectly, making Orion the perfect place to rejuvenate, relax, center and contemplate. Here, you can unplug and break free from a digitally-addicted world. At Orion you can come back to nature and back to yourself with space to write, meditate and heal among the butterflies, coconut trees, geckos and sounds of nature. The tranquil and blissful environment and surrounding village allow all guests to feel completely at ease.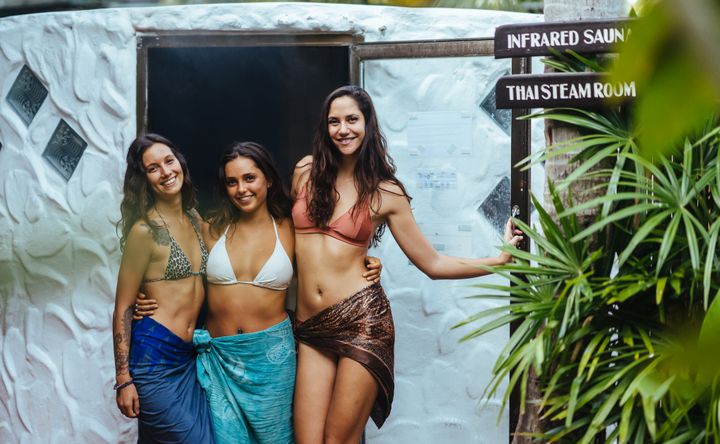 Amenities
A/C in Rooms
Free Wifi
Spa
Sauna
Towels
Free Parking
Tour Assistance
Coffee/Tea
Cafe
Restaurant
Fitness Center
Yoga Studio
House Keeping
Ceremony Space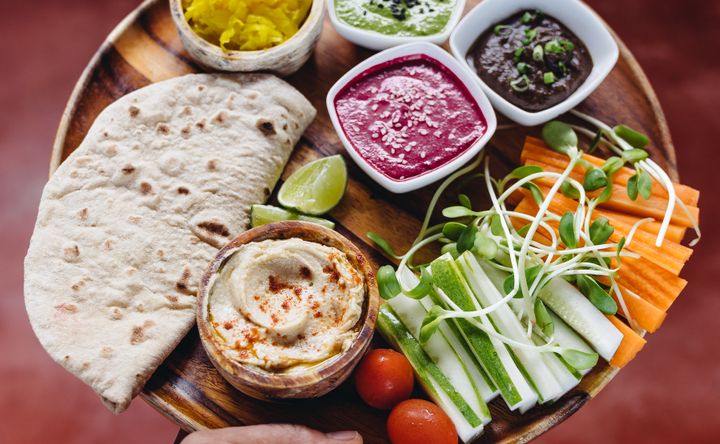 Menu Types
Vegan
Organic
Gluten Free
Dairy Free
Nut Free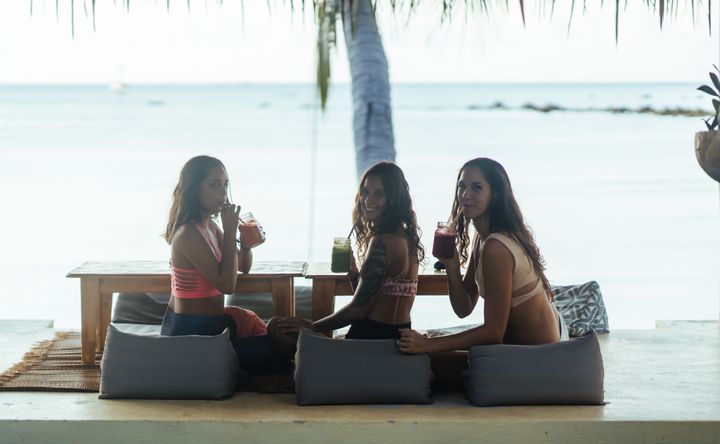 Menu/Cuisine
Enjoy our homemade nutrient-rich menu, bringing you consciously and lovingly-designed dishes, elixirs, smoothies, and fresh juices. Every offer is specifically formulated to optimize the nutritional value and maximize your health. At Orion, you will find an abundance of superfoods, as well as raw cacao, raw coconut sugar, pink Himalayan rock salt, organic brown rice, and find cold-pressed oils, such as rice bran oil, with its high smoke-point, avoid free radical formation.
You won't find any dairy, eggs, refined sugars, preservatives, pesticides, GMOs or MSG, and no palm oil, due to its production devastates Orangutan habitats and populations. Our mission is to deliver the best locally sourced, unprocessed, sustainable and plant-based ingredients. We have consciously designed a clean and inspiring café environment which, like the food, is in harmony with our beautiful planet. We invite you to join the Orion Tribe and experience the taste of plant medicine.
Directions
The most convenient way to get to Koh Samui is flying with Bangkok Airways either from Bangkok or from Singapore, Phuket or Pattaya.
Please be informed that the best and the easiest ferry option to get to us is by Seatran Discovery Ferry from Koh Samui. Seatran Discovery Ferry is located at Bangrak Pier, just only 15 minutes from the airport. Upon arrival at Koh Phangan, local taxis are available from the pier. Please inform the taxi to go to Orion Healing Centre, Srithanu.
Reviews
Write a review - tell others about your experience.