About This Center
Sanskar Yogashala is one of the Traditional Yoga School in Rishikesh India which masters in certified courses of 100 Hours Yoga Teacher Training Course in Rishikesh India, 200 Hours Yoga Teacher Training Course in Rishikesh India, 300 hours Yoga Teacher Training Course in Rishikesh India and 500 hours Yoga Teacher Training in Rishikesh India. Sanskar Yogashala offers certified Traditional Hatha Yoga TTC in Rishikesh India, Ashtanga Yoga TTC in Rishikesh and Kundalini Yoga Teacher Training Course in Rishikesh India. Join now Best Yoga Teacher Training Course in Rishikesh India.
A prominent , yoga school in Rishikesh, Sanskar Yogashala Welcome all the yoga aspirants from every corner of the earth to the land of yoga, "Rishikesh"! The ancient city brings out the true yoga in India! Sanskar Yogashala wishes to share the divine knowledge of yoga and so is offering Best Traditional Yoga Teacher Training in Rishikesh, located at the foothills of the Himalayas and Bank of Holy River Ganga. Our yoga teaching system is much more similar to the Ancient Gurukula system of Education.
Yoga is not a word to describe; indeed it is a practice to experience!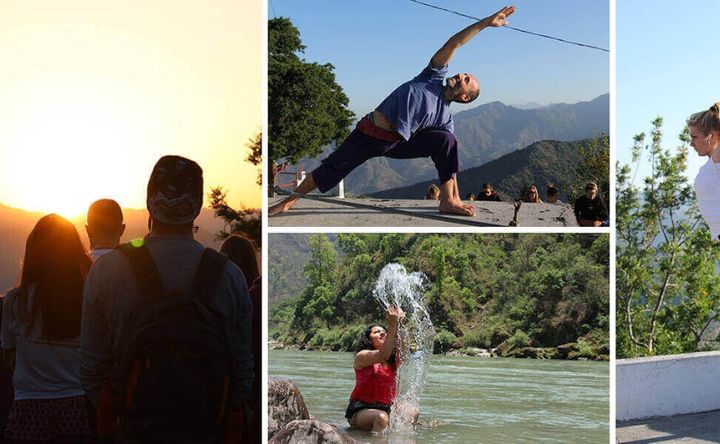 Venue Highlights
Sanskar Yogashala (Yogi House), Upper Tapovan
Near Deecon Valley, Badrinath Road, Rishikesh
Uttarakhand-249192, India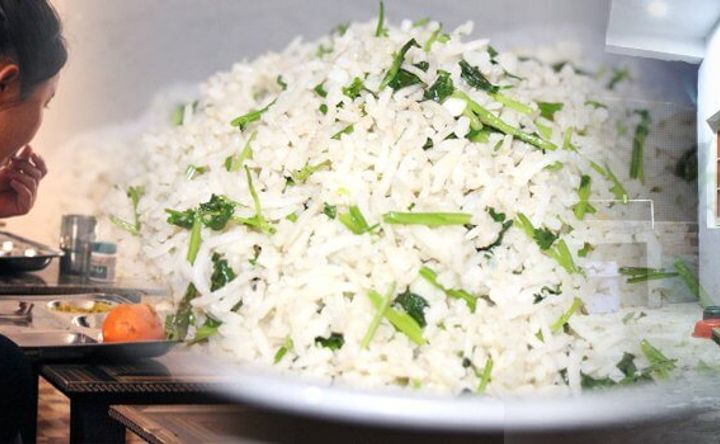 Accommodations
Hygienic and yogic food from last 3 years and continue, Sanskar Yogashala provides balanced gluten-free yogic-diet which helps you to start your yoga session with positive energy. Meal includes sufficient vitamins, protein, carbohydrate, calcium and other minerals, detox tea and juices.
What we eat directly affects our learning & practice and in yoga & meditation, food holds a crucial place. Right food will keep your body healthy, mind stable and soul relaxed. Also, hygienic and sattvic food provides you divine energy to do your yoga practice properly. This is the reason that we are highly focused on about giving suitable & wholesome food to our students.
Located next to the River Ganga, Sanskar Yogashala provides spacious accommodation for their students. Entering in our place make you escape from all your tension, anxiety and frustration. The location of our school is astonishingly beautiful with the serene Ganga River, rich cultural heritage, wonderful flora & fauna, marvelous temples and alluring beauty.
Comfortable accommodation in a peaceful setting is all that we offer to our students. It will allow you to enjoy the tranquility of nature.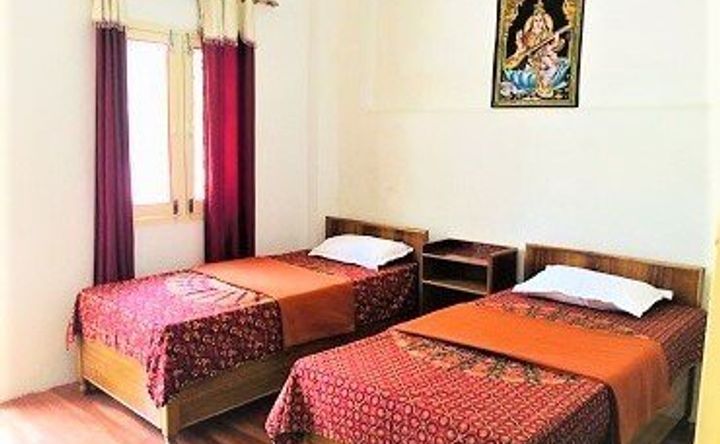 Amenities
A/C in Rooms
Free Wifi
Towels
Free Parking
Coffee/Tea
Fitness Center
Yoga Studio
Ceremony Space
Ayurvedic
Menu Types
Vegetarian
Ayurvedic
Organic
Reviews
Write a review - tell others about your experience.
Teacher