About This Center
splinkyourlife ~ the belief everybody is able to expand their life experience.
The center is founded by Almo Caloe. She offers diverse personal, professional & spiritual development programs. All programs have a profound combination of Eastern and Western knowledge. This results in extraordinary experiences which leads to deep transformation and expanding your life experiences.
All programs are designed on one of the development phases of the soul; heal, explore, experience, expand and master. Each program facilitates a learning proces in one of the soul phases. All with the meaning to empower you to step into your self-healing ability and brings you in a space where you connect with your infinite possibilities.
Powered by Froala Editor
Powered by Froala Editor
S P L I N K Y O U R L I F E ~ The belief everybody is able to expand their life experience.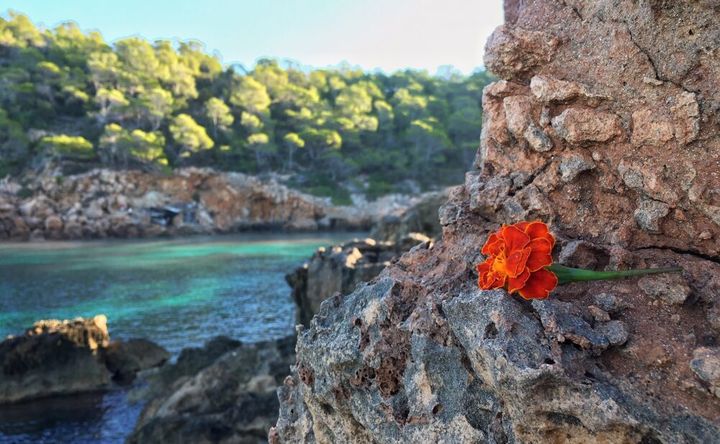 Venue Highlights
S P L I N K Y O U R L I F E is presented by me, Almo Caloe.
As a 'traveling centre' I offer retreats & inner journeys in different places in Europe.
I am based in my own-build tiny house van, from I work and travel on different locations in Europe.
I have a deep value to be able to connect with nature during my programs. Nature is the strongest supporter we can wish ourselves during personal healing and transformation. Therefor I always select locations in the midst of nature.
A bit contradictory to above ;)
but it is also possible to work with me online. I offer personal coaching trajectories where breath sessions, coaching and personal development challenges are combined to facilitate a holistic transformational proces for you, in your own living environment.
I collaborate with a few professionals through Europe and beyond. I always know my collaboration partners well from previous projects. Collaboration partners are selected on a few qualities;
❤︎ working from their heart with passion
❤︎ ability to connect from an empowering energy
❤︎ exceptional knowledge/specialization/skills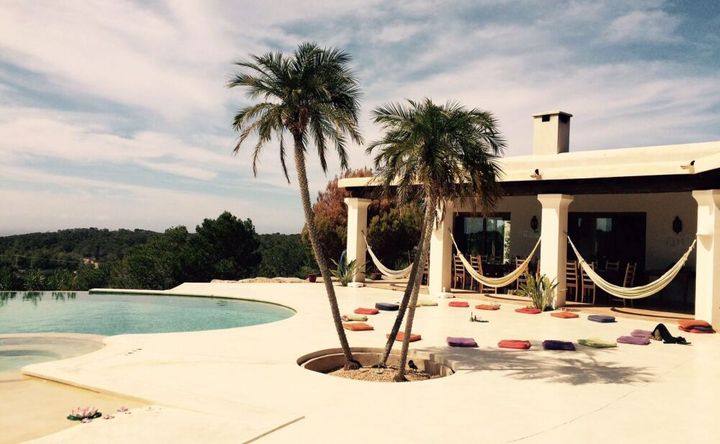 Accommodations
The accommodations where the programs of S P L I N K Y O U R L I F E take place vary. The choice of accommodation is connected to the content and theme of the retreat. Every program has it's own characteristics and therefor asks for a appropriate accomodation.
All accommodations are selected by personal experience of Almo Caloe, based on a few qualities.
HEALINGRETREATS
For the healing retreats the accommodation gets selected by a few basic principles. The first is an natural, tranquil envoirment. To give you the possibility to connect with yourself in deeper layers with the help of nature. The second is a beautiful nice communal space where we as a group can connect with a beautiful
MOUNTAIN RETREATS
In the mountains the accommodations are selected on some practical qualities as; reachable hike distance for a day, possibility to stay with a group. Besides that the mountain accommodations are selected on their unspoiled natural view, relaxing atmosphere and unique authenticity of the mountain hut. Some mountain huts are quiet luxury, others are basic but have a very special hospitable ambiance.
ONLINE RETREATS
For the online retreats you join a life changing program from your own home.
Feel grateful for the benefits of your private home which gives you the opportunity to connect digitally with a group of beautiful people who are with you on this inner journey!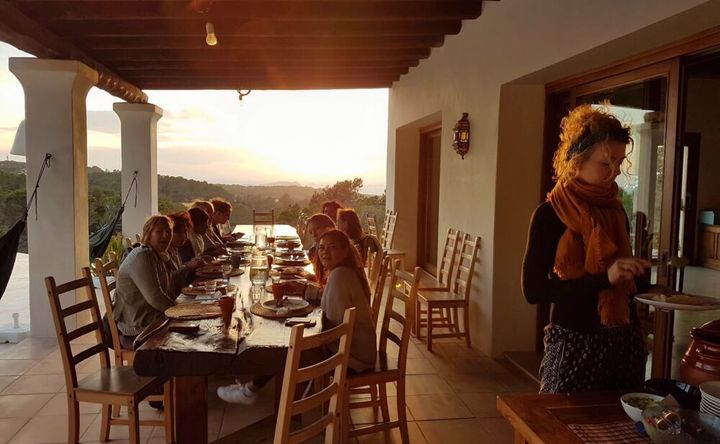 Menu Types
Vegan
Vegetarian
Ayurvedic
Organic
Gluten Free
Dairy Free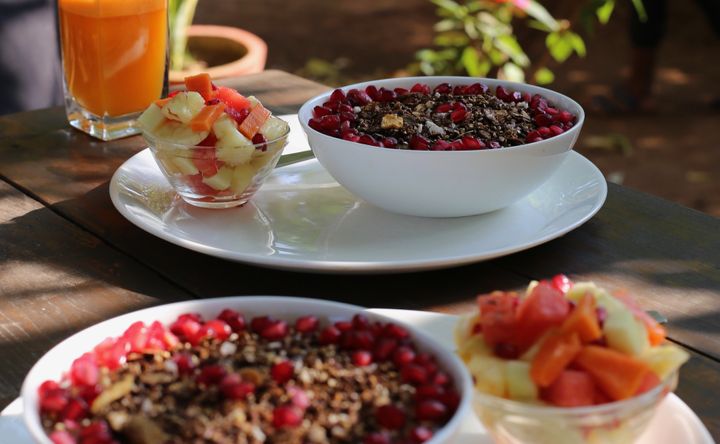 Menu/Cuisine
Food is both a pleasure and a necessarily to keep our body healthy. My passion for food and the irritable bowel syndrome I developed resulted in an interesting food journey over the last couple of years.
Since I what the effect can be on our wellbeing I love to give attention to the food what is going to be served at the programs.
My aim is to offer a menu from my tantra yoga mindset. A menu which purifice mind and body, without giving in on taste and pleasure. Each program has different food charms.
HEALINGRETREATS
During the healing retreats you will enjoy delicious, nourishing, healthy meals. The meals will get prepared by a passionate cook, which I give some Ayurvedic guidelines. Almost all meals are vegetarian, mostly vegan and gluten free. There are some sweets, getting their sweetness from dates, bananas, agave and honey. Water & tea are continuously served during the day. Added by some special drinks like chai, infused water and juices.
MOUNTAINRETREATS
In the mountains you get mountain food; basic and nutritious. And in most Italian huts prepared from authentic, regional Italian cuisine. It must be said that the Italians still love there pasta's, meat & sugared desserts especially in the mountains. Therefore it is not realistic to expect a vegan, thought-out vegetarian or gluten-free menu. Whenever I am in the mountains I try to stick to my personal 'normal' diet as much as possible but give in on it where adjustments are not able to be made.
Please share your thoughts and questions whenever you have a specific diet and you want to come on one of my (mountain) retreats. Than we can discus what is possible.
ONLINE RETREATS
You will be provided with easy DIY Ayurvedic based recipes. This enables you to support yourself and your inner work with complimentary delicious, nourishing food. You will also get a general diet advise to be able to bring your body in a state of selfhealing.
The recipes are based on a Tantra Yoga mindset to purify your mind and body without giving into taste and pleasure. The recipes will be vegetarian and mostly vegan. All recipes are low in sugar(s). Gluten-free recipe options will also be provided.
The recipes are easy to make in a short time. You will get provided with a shopping list for the groceries.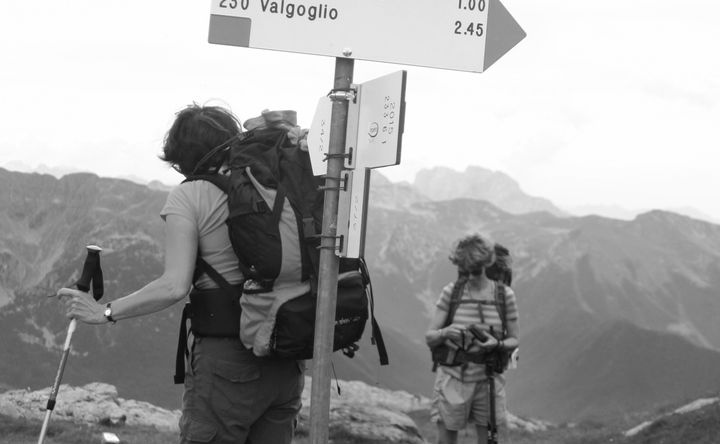 Directions
When you book a program with me you receive additional information. You will be provided with a specific traveling advice and a detailed packing list. Together they provide you clear complete information to be able to prepare yourself for the program.
Reviews
Write a review - tell others about your experience.
Keith Doyle March 22, 2020

From Fear to Love ❤ Ibiza Feb 2020

I joined the 'from FEAR to LOVE' retreat in February 2020. I, like you, was drawn to the title immediately ! From Fear to Love ❤ That's life isn't it ? I was looking for something out there to heal me or put me on the right course, to make me experience life better. Before being drawn to this retreat I was making all my decisions from a place of FEAR. And as soon as I came across the retreat, I knew my decisions had to be made from my heart from here on. The best choice I ever made was choosing Love. Love for myself, others, nature. Love for life! ❤ The retreat program Caloe has put together is nothing short of AMAZING ! All through the retreat I found myself getting stronger and stronger, with the combination of inner work and healing breath work, I knew I was on the right course and my life finally made sense. I know who I am. I would like to share some more effects which the different program parts had on me; BREATH WORK - mind expanding, deep healing YOGA & MEDITATION - got me really in contact with my body ATMOSPHERE - I experienced the most peaceful & safe environment to work with myself GROUP - the amazing people that I met (true friends for life) LOCATION & VILLA - spectacular, like Heaven FOOD - beautifully tasty, never ate that good in my life This was for me a LIFE CHANGING EXPERIENCE! I will certainly be going back to loads more of Caloe's retreats. I spread the word of Love ❤ Light & Love Keith Doyle ❤
Teacher