About This Center
Hoja Nueva is a dynamic 501(C)(3) non-profit working in the remote Piedras region of Madre de Dios, Peru. Our research centers in the jungle serve as a local knowledge base led by novel, on-the-ground research, the majority of which involves conservation, wildlife, permaculture, and sustainable community development. Our base is a home to our staff and local community members, as well as volunteers, interns, researchers, and tourists that share a collective mission to make rainforest conservation a collaborative success in the Piedras – and all remote rainforest environments like it.
Hoja Nueva as a Peruvian nonprofit confronts deforestation in the Peruvian Amazon by strategically acquiring conservation lands and creating corridors; building capacity within remote and indigenous communities through one health and alternative income opportunities; implementing rigorous scientific research; and reintroducing threatened species to the wild. Hoja Nueva also works with migrant communities that practice large-scale slash and burn agriculture, which diminishes biodiversity by causing habitat destruction and fragmentation. Hoja Nueva's sustainable cacao agroforestry farms decrease environmental impact, helping train and organize migrant farmers to transition sustainable by obtaining fair wages.
Our newest endeavor is called Project ReWild. On our 5,000 acres of protected rainforest located far up the Piedras River, we are developing a rescue center working in partnership with Amazon Shelter and local officials that intercept wildlife from the black market. Project ReWild is a safe place where wild animals become wild again, led by our most experienced wildlife technicians and volunteers. We are a safe haven for wildlife, and a source of education for anyone willing to learn about or support the conservation of wildlife and habitat.
Creating a world where both humans and nature can thrive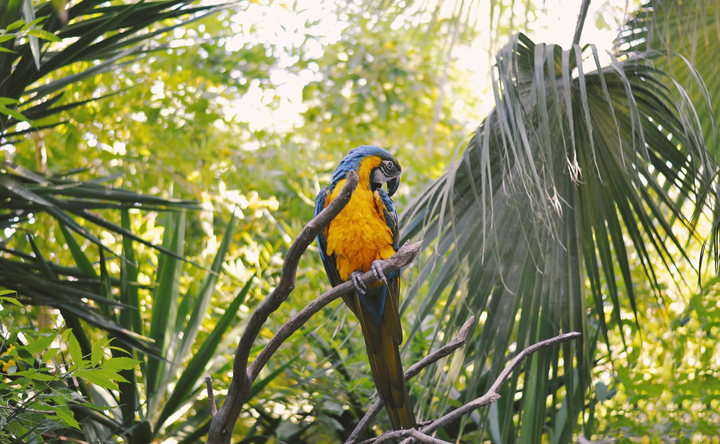 Venue Highlights
Live in a beautiful eco-lodge in the remote rainforest of Las Piedras: the last frontier of the Peruvian Amazon
Contribute to efforts in raising awareness of and preserving one of the most diverse ecosystems on the planet
Practice yoga, meditation, reiki, Kambô, Rapé and Ayahuasca in the deep jungle
Learn basic jungle survival skills from our experts, and about the primary dangers you can encounter
Take guided mammal, bird, and herpetofauna walks through different property trails
Participate in the field research of local biologists and experts
Learn how to identify, track and spot Amazonian wildlife
Take guided night walks to encounter frogs, snakes, and caiman
*Visit the Macaw clay lick, the beautiful Mirador, and the Las Piedras Waterfalls
*Learn about the different varieties of cacao within RioPiedras, what their habitat requirements are, and traditional growing techniques
*Work the fields in Hoja Nueva's sustainable cacao plots for three days, making biochar, pruning, grafting, and applying bio-insecticides
*Take a day touring the surrounding farms and tasting cacao fruits within the Hoja Nueva RioPiedras Co-op
*Spend one day volunteering on a co-op farm, pruning, planting, harvesting, or grafting
*Pod-to-Bar: learn how to make chocolate, from picking the fruit to grinding the beans into a mix of your favorite flavors
Accommodations
Hoja Nueva is located on 300 acres nestled in an isolated region of the Las Piedras River, which is one of the last frontier forests in the southern Peruvian Amazon. About one kilometer inland, our site is bordered on one side by a quebrada (stream) and features both floodplain and terra firme forest. Our lands at Hoja 1 create a natural corridor connecting protected lands to the north and Brazil nut concessions to the south in a sea of cacao farms.
Our beautiful, zero-carbon-footprint eco-lodge is two-stories, with both private and shared bedrooms, four showers, compost toilets, and large open living areas.
The lodge has two common areas to relax and lounge in hammocks and on couches during the day, spaces that are ideal for reading and writing, yoga, and more! Amenities include four showers with changing rooms, sinks, and mirrors and two composting toilets reside a short minute-long walk from the showers. The lodge is surrounded by our gardens, greenhouse, fruiting forest, volleyball court and greywater filtration system. Our sustainable cocoa plots are a short 5 minute walk from the lodge.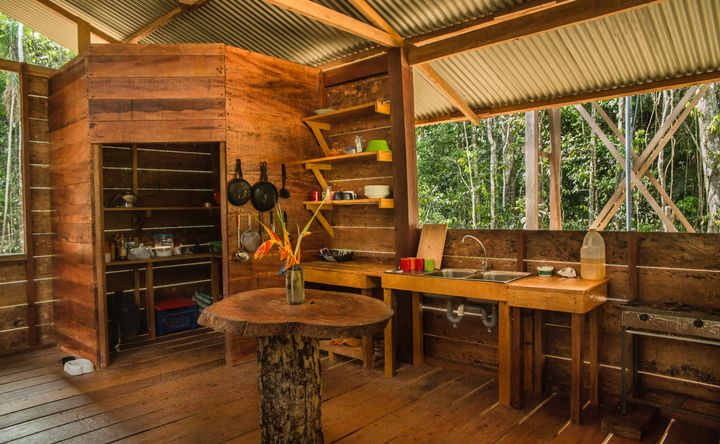 Amenities
Kitchen
Tour Assistance
Coffee/Tea
Yoga Studio
House Keeping
Ceremony Space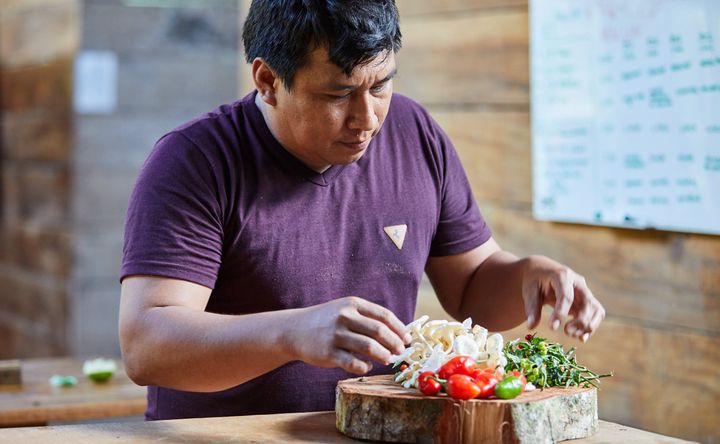 Menu Types
Vegan
Vegetarian
Pescetarian
Organic
Gluten Free
Dairy Free
Nut Free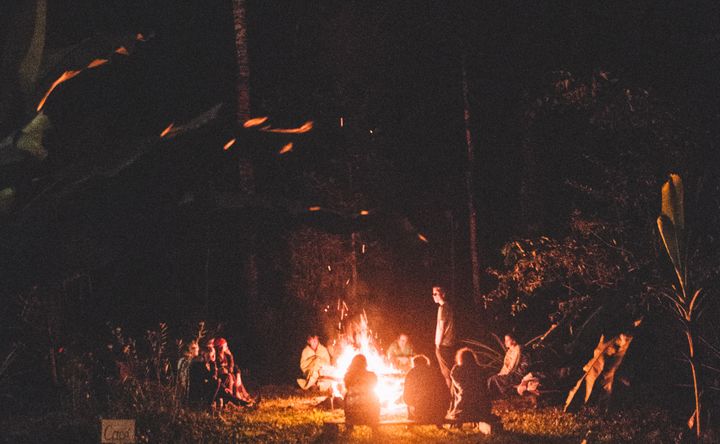 Menu/Cuisine
Depending on the retreat and group size, we may have 1-2 chefs. We cook three meals a day and provide snacks, fruits, and fresh water. A normal breakfast meal would have eggs, toast, and fruit. Lunches and dinners are usually more hearty, with a traditional Peruvian flare.
Directions
At Hoja Nueva we provide transport from your hotel in the city of Puerto Maldonado, to our Eco-Lodge. You will fly into Puerto Maldonado (PEM) and be transferred to the hotel of your choice (we recommend Wasai!). Our team can help you organize airport transfer for an additional fee. We will pick you up from your hotel at 9AM the day of the retreat, and begin our journey to Hoja's remote jungle lodge (first by car, then by boat!).
Reviews
Write a review - tell others about your experience.
Teachers