About This Center
Prittie Yoga was created by Emily Perrier in 2018 set up to teach a mindful Hatha Yoga to introduce people to Yoga and also to help those suffering from burn out.
I also teach Energy Medicine Yoga, Yoga Nidra, mindfulness and meditation.
Yoga is an incredibly healing and restorative practice. I'm passionate about introducing people to Yoga so they can learn and practice skills to support their physical and mental health so they are more comfortable to be their authentic self.
It can be hard to find time for yourself. So I make each Yoga practice about You. It's your practice, your class, your body, Your Yoga. I teach so that we can explore how our body is feeling, how our mind is tempered and to bring us to a balanced place. Each day our body and mind is different and mindful hatha Yoga takes you to a place to explore this. What feels good? Where is sore? How can you help this? What breaths support your different moods? Questioning to discover more to support ourselves through life. Coming from a kind and compassionate place.
We only get one body; let's treat it with love, kindness and compassion it deserves.
Namaste, Emily
An absolutely wonderful experience with beautiful, kind-hearted people and a wealth of knowledge." — Mindy, 2019 guest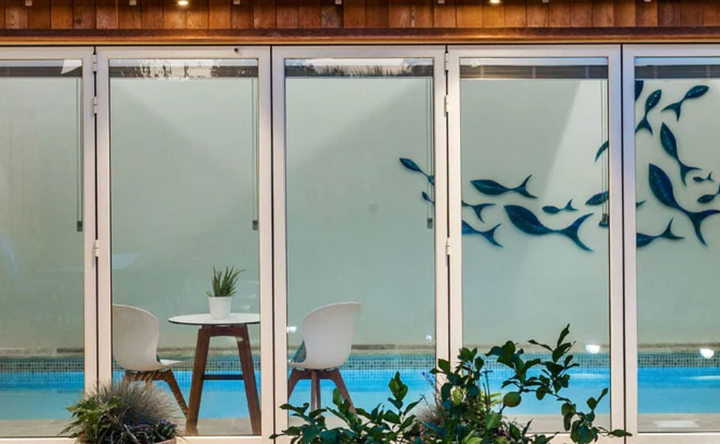 Venue Highlights
It is to be held at Woodhaven, a unique boutique venue with top green credentials, calming relaxation spaces, a chlorine-free pool and a relaxing spa open to all our guests on the day.
A luxurious Eco-Smart gem, Woodhaven was designed lovingly by its owner and contains British and European made building materials and furnishings, constructed to suit allergy sufferers, complete with a heat recovery and ventilation system for your comfort.
Chlorine free swimming pool
Hot tub
Yoga studio
Home cooked and prepare fresh organic (almost all) and locally source food
Eco home with filtered air and water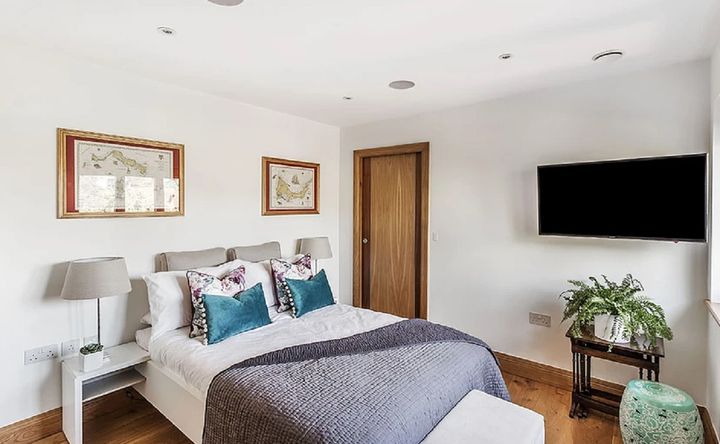 Accommodations
New luxurious bedrooms with en suite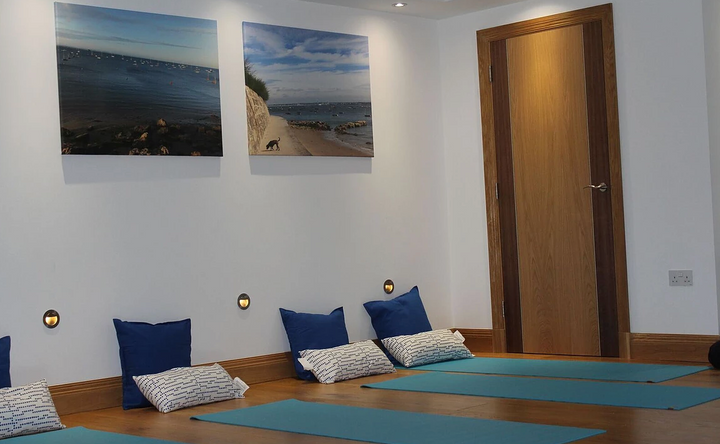 Amenities
Free Wifi
Sauna
Pool
Towels
Free Parking
Kitchen
Hot Tub
Coffee/Tea
Yoga Studio
House Keeping
Menu Types
Vegan
Vegetarian
Organic
Gluten Free
Dairy Free
Nut Free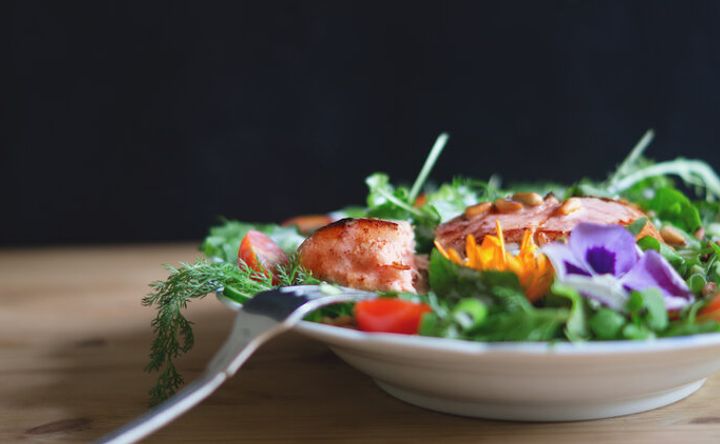 Menu/Cuisine
Green smoothie shot on arrival
o 1 large cup of baby spinach
o 1 pear or apple
o Juice of ½ lime
o 1/2 large Avocado or 1 small
o 1 large tbsp ground flaxseed (e.g Linwoods) or chia seeds
o Sprig of mint leaves (optional)
o 200ml milk of choice (I suggest almond milk or unsweetened coconut water)
Morning snack
Crudités With houmous
Spelt Apple and cinnamon biscuit
Quinoa and asparagus mini muffins - gf
(Contains dairy and egg)
Lunch
- Puy lentils with cubes of cumin and chilli roasted sweet potato and carrot topped with rocket( vegan)
- Smoky vegan mushroom and cashew dip
- Toasted brown Pitta strips optional or crackers
- Courgetti - raw courgette ribbons with a sauce of raw avocado spring onions raw garlic fresh lemon and parsley, seasoning
- Kale light sautéed for two mins in a drip of coconut oil, fresh lemon black pepper and garlic
- Lightly Roast Med veg, aubergine, tomatoes, garlic, zucchini, red onion - splash of olive oil s&p
- Halves of falafel, with fresh houmous, sprinkled with super sprouts...
- Griddled halloumi with pomegranate seeds...
Veg. frittata (egg)
Soup
- Plus assortment of salads
- Crudités
- Ribbons of radish and cucumber with a ginger and chilli dressing on side....
- Fresh fruit bowl
Afternoon treat
- Energy balls & raw brownie - raw cacao and nuts n seeds bound with fresh date
- Raw carrot cake balls - almonds, pistachios, zest n juice of clementine, cinnamon, carrots and seeds bound with an organic dried apricot
Dark choc, almond n raspberry brownie - gf
DRINKS
- Pukka teas, still and sparkling water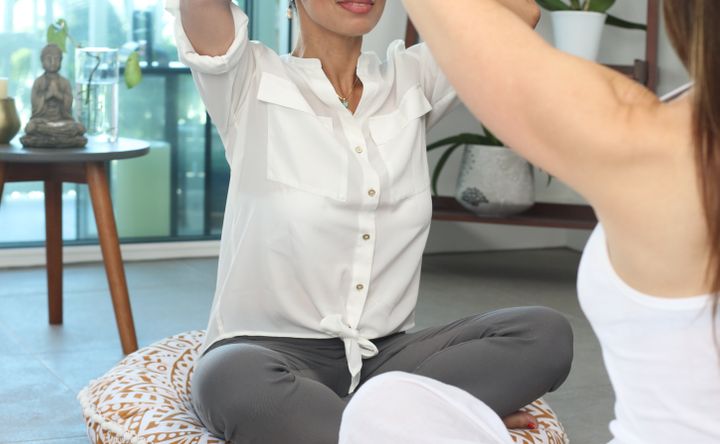 Directions
Woodhaven, Kettlewell Close, Horsell, Woking, Surrey, GU214HY
Easy to get to by rail, car or train.
Reviews
Write a review - tell others about your experience.