About This Center
The Best Place To Swim With Dolphins In The Wild - The WildQuest Experience Of A Lifetime!
What's not to love about letting go of all your cares as you cruise the world's clearest, bluest waters in nature that is beauty to behold: A wilderness play ground to meet and have fun, hanging out with the ocean's smartest, most sociable animals.
Meeting dolphins in the wild, on their own terms, is magical. An instant plug-in to being in the 'here and now'. A re-connection with your own joy.
It's our joy to make it so, so easy for you. We take care of every detail. WildQuest is a place to make friends with other like­minded souls and sincere, heartfelt crew, in what quickly becomes a 'human pod'. Where you can belong again.
A relaxing mix of sailing open seas, dolphin swims, healthy delicious food (organic when possible) a laid-­back Retreat Centre for chilling out and enjoying the program of the week. Designed to re-­connect you with your own body, so you can connect with the dolphins when they come to greet you.
WildQuest is an uplifting, gentle adventure. Each year a third of our guests come back for more. Traveling alone or with friends/family – all are welcome here. We can't wait to see you.
Sacred Journey Retreats are run by the resident WildQuest crew. Kind, knowledgeable, full of heart and very friendly. The team is expert in taking care of your every need, on the boat and on land. More like friends in a 'human pod', the crew, have been working together for many years, with one goal: to create a Sacred Journey into the dolphins' world, for you to meet the majesty of the ocean and most importantly, the sacred within you.
Yoga and Meditation are a main part of each Sacred Journey week, (but optional if you'd rather do your own thing). Designed to relax you ready to meet the dolphins from a rested, stilled space. The easier you breathe on land and in the water, the easier it is to connect with the dolphins. Yoga is also a great way to stretch, open up, tone and strengthen the body. Your body, your beautiful vehicle on this planet, will appreciate it.
Every week we see transformation happen. These holidays can be powerful, expansive and heartfelt. A vacation from your usual self. There'll be much laughter, maybe tears, great new friendships and moments you'll never forget. Come and learn something new and let go of the old.
Our program is a group retreat/wilderness experience, designed to re-connect us with ourselves, each other and the dolphins, in a loving supportive environment!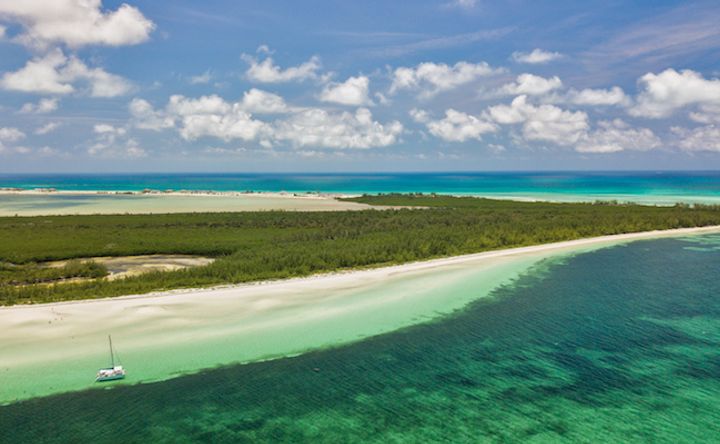 Venue Highlights
The WildQuest Retreat Centre sits bay-­side, in the friendly, Caribbean 'funky' fishing village of Porgy Bay, North Bimini, The Bahamas. Stunning beaches are a minute's walk away.
Bimini means Mother of Many Waters, (in 'Taino', the native American Indian language spoken here in years gone past). Deserted white sand beaches, shimmering crystal clear warm waters, welcoming islanders, funky colourful architecture, reggae and restaurants. Hello relaxation!
We see dolphins as our equals. We support the growing movement that dolphins (cetaceans) are classified as 'Non-Human People', a form of legal personhood which recognizes these 'people of the sea', with large brains and a span of consciousness like ours.
We invite you to come and enjoy these magnificent sentient beings in their own home, on their own terms and to share the mutual joy of being together in the crystal clear, warm waters off the Bimini coast.
Our resident photographer captures the magic of your holiday, leaving you free to see and feel the elation through your heart rather than through a camera lens. A compilation of each retreat is ready in time for you to take home.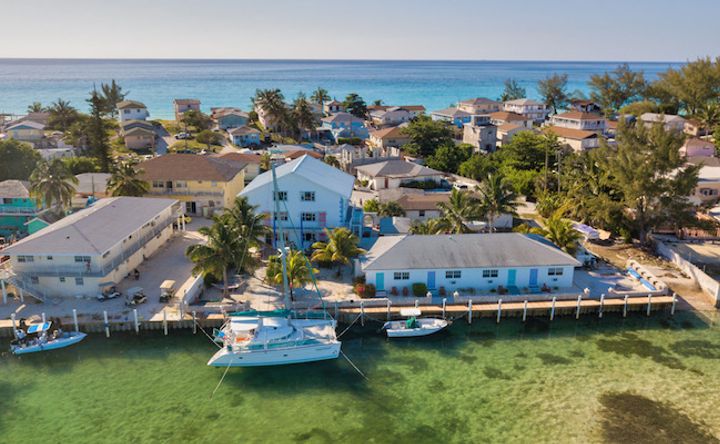 Accommodations
Light, airy and spacious, with its own bay-­side terrace and mooring, the WildQuest Retreat Centre is the perfect spot to relax and chill out after a day on the ocean.
The sunrise over the bay is spectacular, a joy to behold from the terrace and bay-­side bedrooms. Treat yourself to a bay-­side room upgrade. Numbers are limited so book early!
The dining room and beautiful meditation/yoga studio are in the main house. The rooms, just a few steps from the water, are clean, modern and very generous. Previous guests describe them as 'comfortably functional, rather than luxurious', suited to the laid back vibe that characterizes our vacations.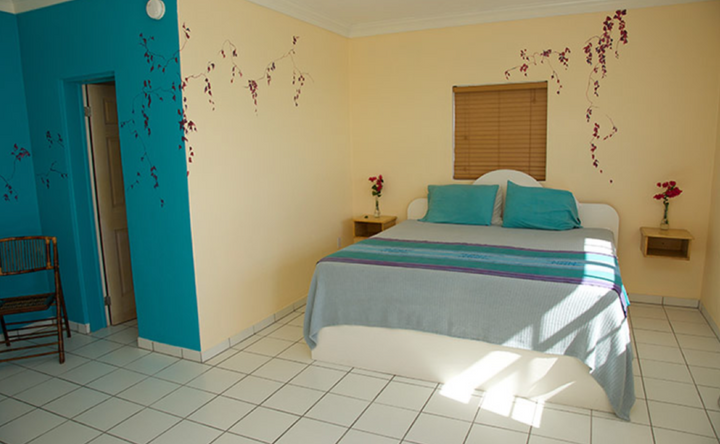 Amenities
A/C in Rooms
Free Wifi
Towels
Free Parking
Kitchen
Coffee/Tea
Restaurant
Yoga Studio
House Keeping
Bicycles
Ceremony Space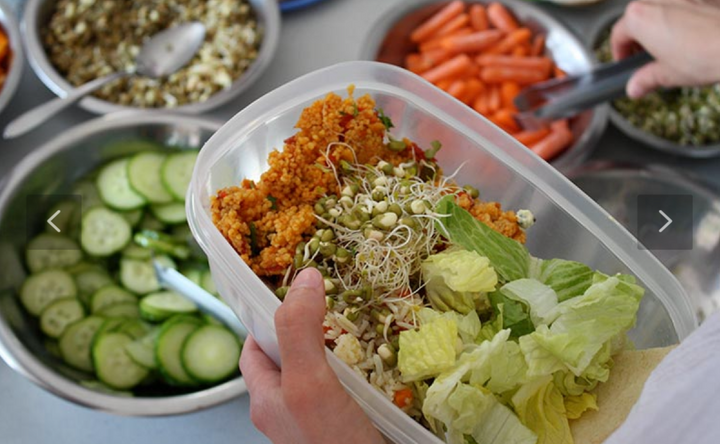 Menu Types
Vegan
Vegetarian
Pescetarian
Meat
Organic
Gluten Free
Dairy Free
Nut Free
Menu/Cuisine
Our expert cook prepares delicious, mostly organic, healthy meals, and can cater for most dietary needs, so please let us know when you make your reservation.
Breakfast.
A buffet of eggs, French toast, freshly prepared waffles, granola, cereal, fruit, breads & spreads, orange juice, teas and coffee.
Picnic lunch.
Pack your own to take on the boat from a choice of salads and sandwiches.
Dinner.
A vegetarian option and either a fish or chicken entrée and dessert.
Dinner Out.
We dine out one night of the week at an authentic local restaurant to enjoy Caribbean food, culture and island music (Not included in your package).
Directions
Your Retreat Week at a Glance
Sunday.
You arrange your travel to Fort Lauderdale Airport or nearby Miami Airport in Florida and your travel from the airport to the hotel. From there, we take care of everything. Your night's stay at the 4 star Hilton Fort Lauderdale Marina hotel and transport to and from airports when traveling with the group, are included in the package.
Monday – Morning.
We all catch the island plane to Bimini, take a trip on our catamaran, DolphinQuest in the afternoon and sleep at the Retreat Centre.
Tuesday – Friday.
We spend four more days on DolphinQuest, (weather permitting) and sleep at the Retreat Centre.
Saturday – Morning.
We put you on the island plane to Fort Lauderdale International airport to catch your self-arranged flight home.
Because we take care of all travel arrangements to and from the island, this is an ideal holiday for those looking for a wilderness experience, without having to go on it alone. A wonderful way for solo travellers to belong to a like-minded group where connecting from the heart is a priority.
Reviews
Write a review - tell others about your experience.