About This Center
Our philosophy is to preserve old shamanic traditions in pursued of holistic clarity.
Whether you want to develop spiritually or need healing, we can offer you the holistic tools and support needed.
We invite you on a journey into your deepest self. It's about becoming whole. The combination of yoga, ayahuasca and kambo can support you in your healing process and help you to dissolve physical, chronic and mental blockages, tensions, addictions and fears. We are there for you and support your inner journey through our guidance and experience. You are not alone as we travel through your process with you.
We are convinced that people should live to their full potential. A holy, whole life in freedom, full of inner wealth and clarity.
To become who we truly are, we must begin by letting go of who we are not. We must meet ourselves in places where we hold on fiercely to old trauma and pain, a tension that diminishes our potential radiance and wisdom.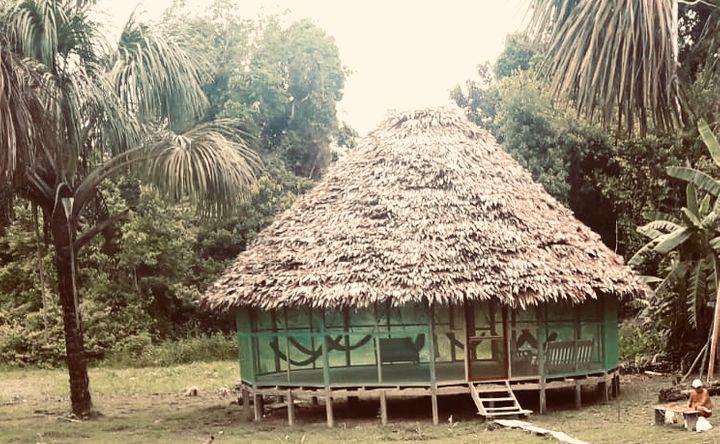 Venue Highlights
Our camp is located directly in the Peruvian Amazon Rainforest. It is half an hour by boat from Iquitos and it is an absolute quiet environment surrounded by beautiful nature.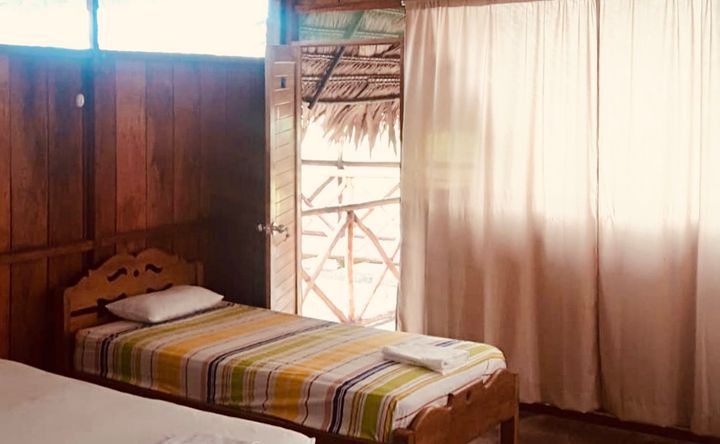 Accommodations
You will have an opportunity to choose between a private bungalow or bungalow with 2-3 separate beds. Towels and toiletries are provided. Housekeeping cleans the rooms everyday.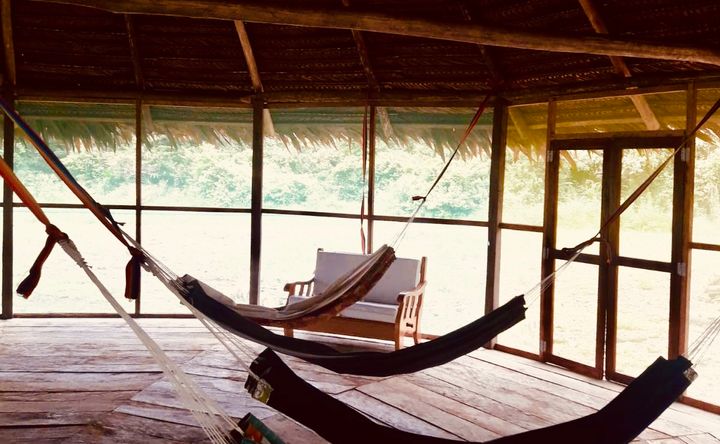 Amenities
Free Wifi
Towels
Free Parking
Kitchen
Tour Assistance
Coffee/Tea
Yoga Studio
House Keeping
Ceremony Space
Menu Types
Vegan
Vegetarian
Ayurvedic
Meat
Organic
Gluten Free
Dairy Free
Nut Free
Menu/Cuisine
The food is freshly prepared and adapted to the current situation. All organic quality as far as possible in Peru. We are happy to cater to vegan and vegetarian although there will be meat and fish available.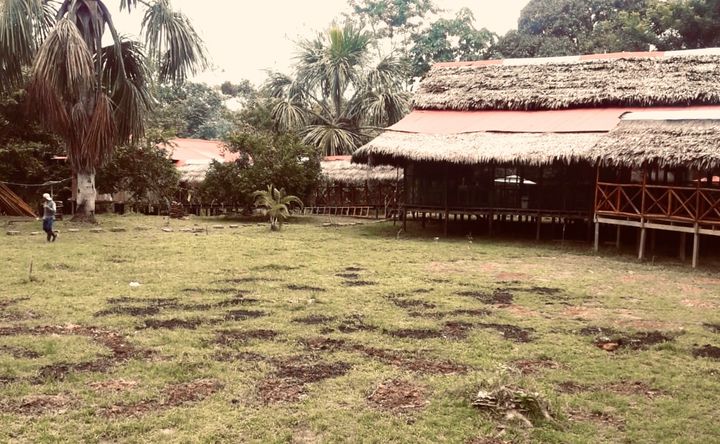 Directions
Please come a day before the retreat. We will pick you up from the airport in Iquitos and spend the first day in the city to stock up on necessities in the market. After breakfast the next morning we will go by boat to the camp.
Please bring light, airy clothes for the ceremonies, if possible your own yoga mat. You will also need sturdy shoes and long pants for our walks.
The national language is Spanish, but during the retreat we will mainly communicate in English and German (Russian translation is also available). We would be happy to recommend a hotel room in Iquitos for the period before or after the retreat.
Reviews
Write a review - tell others about your experience.
Teachers