About This Center
Samma Kauna is an International School of Awakening and Healing, and Yoga Retreat Centre in Thailand. We are a mindfulness community, for people who are called to learn to live a happier, more fulfilled and enriched life, based on principles of self-development, acceptance and celebration.
What we do
The Awakening & Healing Program, Yoga Teacher Training, Bio Development Teacher Training (dance therapy) , Tantra Teacher Training and Detoxification Program are our primary programs. Additionally, festivals, workshops and conscious events for self-development are regularly run at Samma Karuna. Every individual is supported in developing their own action plan to enable them to discover their true self and underlying potential, which in turn helps them live a more enriched life. These action plans are created with support from the community and guidance from the experienced staff.
Our awakening and healing program that runs throughout the year is designed to support you in your own development. Through deep experiential activities, you will learn the tools to find your own truth and path as a cornerstone for a more happy, vital and fulfilled life.
…….What make us special..…
We believe that experiential learning is the best form of learning. Anything that we experience directly tends to have a greater impact on us. Hence, we focus on achieving true wisdom, acquired through our own experience, rather than 'receiving' the experiences of a guru or teacher through words or ancient text.
Our sole purpose is to help each and every individual to become who they really want to be. Through self-exploration, everyone can free themselves from the collective consciousness and become their true selves.
Reconnecting people with their inner self and inner wisdom helps them to lead a more prosperous and fulfilling life. We facilitate their journey of self-exploration, rather than giving them prescribed answers or solutions.
A rational mind and a path of experiential learning is the best way to acquire spiritual teachings and be able to sustain them.
Powered by Froala Editor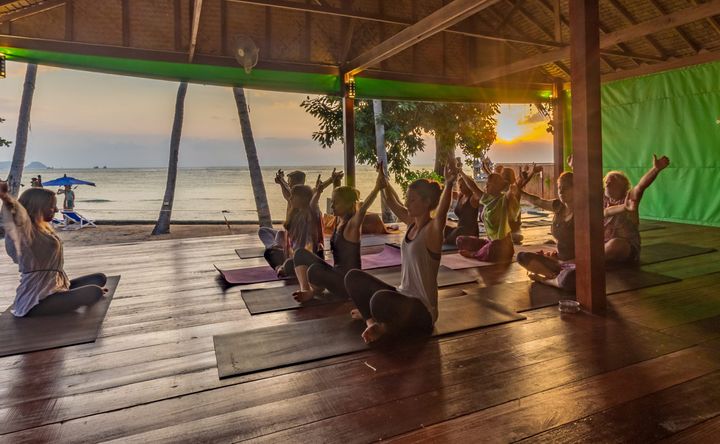 Venue Highlights
Samma Karuna is located in front of the beaches of Koh Phangan, a paradisiac island in the Gulf of Thailand. The accommodation is nestled amongst palm trees, beautiful beaches, and jungle landscapes with stunning mountain views. Thong Sala city center is only a 15-minute drive away. Crossing the street from the school, you will find an ATM.
Also you will be able to enjoy "Art Café" - a very famous and cozy coffee shop. The shopping villa Srithanu is just a 5-minute walk away and there you can find supermarkets, a recreational aquatic center as well as restaurants serving both local and international food.
-Nearby places
*Family Mart Haad Chap Phao, 100 meters
*Srithanu - 5 minutes' walk
*Thong Sala, 5 kilometers - 15 minutes' drive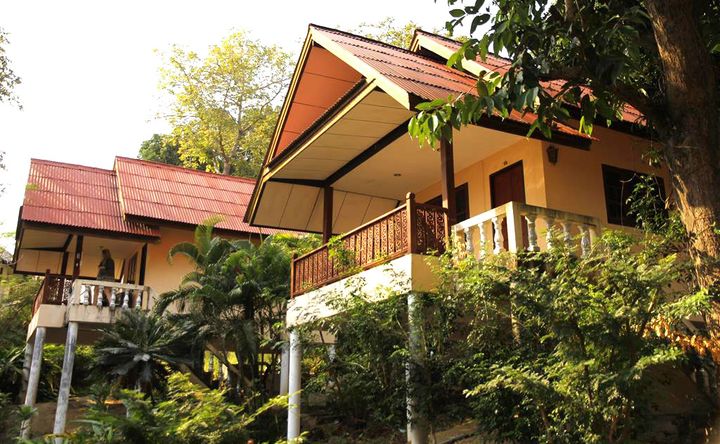 Accommodations
Samma Karuna is nestled amongst the palm trees, beautiful beaches, and jungle landscapes of Koh Phangan. The island is a perfect environment for self-discovery and self-development. There are many lodging options available in the area offering a wide range of amenities. All of the rooms have their own private bathrooms.
TYPE D: Single bed in a 4 beds mixed gender dorm with A/C (included in your course fee).
TYPE C: Standard bungalow with A/C shared with another student (+USD 350 extra).
TYPE B: Standard private bungalow with A/C (+USD 595 extra).
TYPE A: Comfortable and spacious bungalow with more amenities and a sea view (+USD 850 extra).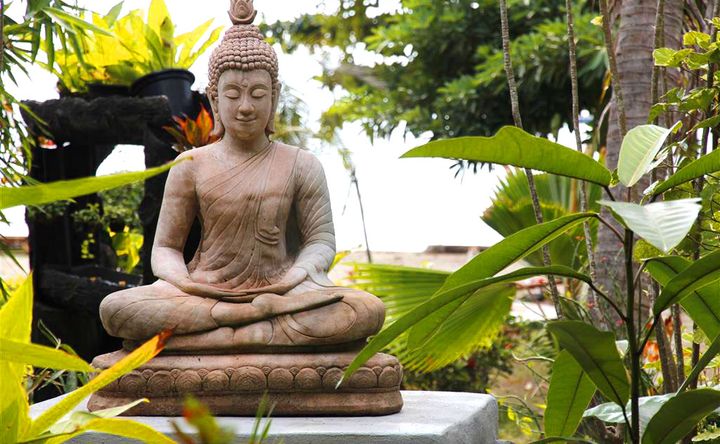 Amenities
A/C in Rooms
Free Wifi
Sauna
Towels
Free Parking
Coffee/Tea
Restaurant
Yoga Studio
House Keeping
Ceremony Space
Ayurvedic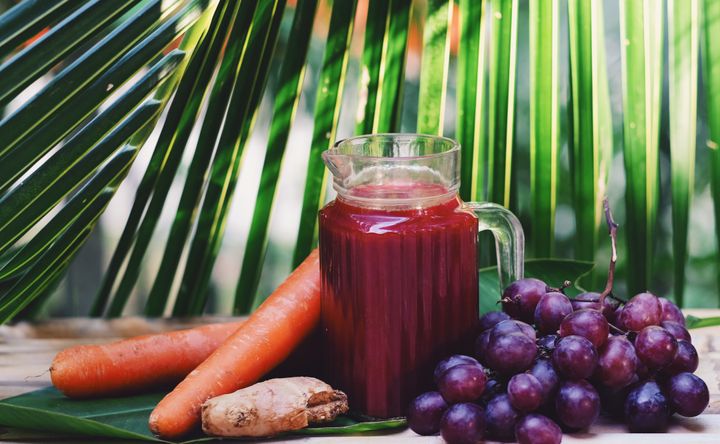 Menu Types
Vegan
Vegetarian
Organic
Gluten Free
Menu/Cuisine
You will be provided one vegetarian meal a day. You may eat healthy and tasty food served at Samma Karuna's vegetarian and vegan restaurant. Monosodium glutamate, sugar, industrial salt, gluten, refined oil, or artificial flavoring are not used. The menu is designed to optimally support you in your yoga practice.
Also you will be provided a Tea break based on fruits and chai.
Directions
-Arrival by airplane
You may book your flight to Suvarnabhumi Airport (BKK) in Bangkok. From there, you may fly to Samui Airport (USM). Between Bangkok and Koh Samui, there are many daily services run by Bangkok Airways. Flying time about 50 minutes. A connecting ferry will have to be taken from Koh Samui to Koh Phangan (see ferry info below).
From Bangkok, you can also fly first to Surat Thani Airport (URT). Air Asia flies from Bangkok to Surat Thani daily, flying time is about 50 minutes. The transfer from Surat Thani Airport (URT) to Donsak ferry port is by coach or taxi and takes about one hour and 30 minutes. At Donsak, you transfer to the Raja ferry to Koh Phangan which takes three hours. Whilst the overall journey is longer than flying directly to Koh Samui, it can be cheaper to fly via Surat Thani, depending on the time of year.
-Arrival by bus
There are many bus services from Bangkok to Koh Phangan. Most of these are sleeper buses. They can be booked from travel agencies in Bangkok or by going to the central bus station (Sia Thai). The journey takes about ten hours to Donsak, the ferry port for boats going to Koh Phangan. From Donsak, the journey takes around three hours to Koh Phangan. Usually, the ferry is included in the price of the bus.
-Arrival by ferry
There are ferries from Samui To Koh Phangan. The Seatran ferry leaves Koh Samui at 08:00 and 13:00. The Lomprayah ferry leaves Koh Samui at 08:00, 11:15, 12:30, and 17:00. The Seatran pier is located near the airport, approximately a ten-minute drive and the Lompraya pier is located 50 minutes from the airport. The Lompraya pier is 50 minutes from the airport. Please take this into consideration when booking the rest of your journey. Ferries arrive in Koh Phangan at Thong Sala pier.
-For returning back, the Seatran ferry leaves Koh Phangan at 11:00 and 16:30. The Lomprayah ferry leaves Koh Phangan at 07:15, 11:00, 12:00, and 16:20.
From Koh Samui airport, there is a shuttle service going to the ferry ports for Koh Phangan. This is usually available as a free service. Please ask for this service when you purchase the ticket for the ferry in the Seatran / Lompraya ferry counter as you exit Koh Samui airport.
-Arrival by train
Trains leave Bangkok several times daily, the journey time is about 12 hours. Sleeping booths are available for some services. Leaving the train at Surat Thani, the transfer by coach or taxi from Surat Thani station to Donsak pier takes about one hour. From Donsak, the ferry journey takes three hours to Koh Phangan.
There are two companies that run luxury coach services from Bangkok to Chumphon, which takes about six hours. At Chumphon, you transfer to a large express boat that stops at Koh Tao before arriving at Koh Phangan. The boat journey from Chumphon to Koh Phangan takes about three hours.
-Arrival by taxi
Local taxis are available from the pier. Please inform the taxi to go to Samma Karuna Srithanu. Please print out instructions in Thai to give to the taxi driver, this will avoid any unnecessary delay and frustration. Taxis are approximately 200 to 300 THB per person.
Reviews
Write a review - tell others about your experience.
Teachers