About This Center
Kapawi Ecolodge is an award-winning indigenous community ecotourism enterprise in the Amazon Rainforest of Ecuador that offers conscious and responsible travelers the opportunity to engage in authentic cultural experiences with people of the Ecuadorian Amazon, in an unspoiled rainforest setting, while directly supporting the sustainable development of the Achuar indigenous nation.
"Kapawi Lodge is so gorgeous, so tranquil, so immersive it astounds me it could even exist. Unique in all the world." Sean Jewell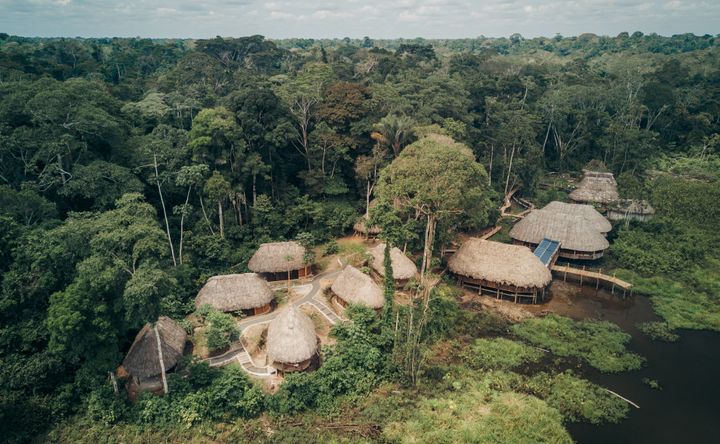 Venue Highlights
Kapawi is located in southeastern Ecuador, in Ecuador's last large tract of primary rainforest, in a region of lowland Amazon Rainforest characterized by meandering rivers like the Pastaza, Capahuari, and Kusutkau rivers.
Wellness at Kapawi Ecolodge means being part of an active process of becoming aware of the Amazon Rainforest biodiversity and natural settings as sources of restoration, well being, relaxation, and disconnection from the world.
From our architecture and design, facilities, and wellness programs, we offer an experience toward a healthy and fulfilling life. Wellness is more than being free from illness; it is a dynamic process of change and growth.
To learn about the local culture one must spend time with the people: try the local food, participate in local activities, and appreciate the local customs. Whether it is exploring the forest with a community member, or visiting a local family to learn about the culture, gastronomy, medicinal plants, weavings and handicrafts, or even spending a night or two in a community, our experiences are designed to allow you to have a unique and authentic cultural experience.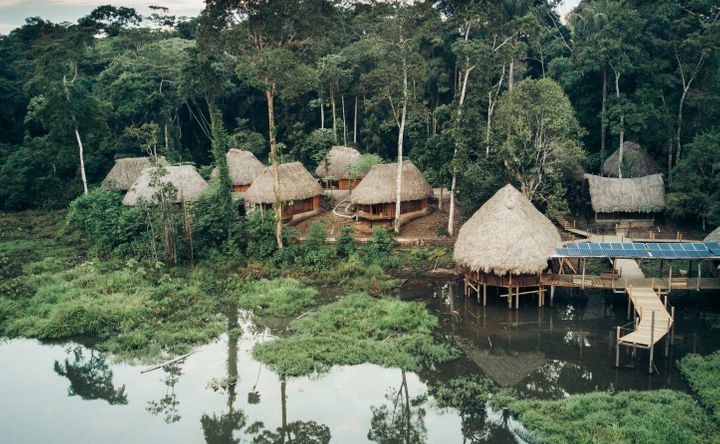 Accommodations
We have 10 cabins, 6 doubles/triples, and 4 doubles.
Amenities
Free Wifi
Towels
Kitchen
Coffee/Tea
Cafe
Restaurant
Yoga Studio
House Keeping
Ceremony Space
Menu Types
Vegan
Vegetarian
Organic
Gluten Free
Dairy Free
Nut Free
Menu/Cuisine
We serve a combination of local products from the Achuar communities with products from the region. We do not offer beef or pork meat, and prepare balanced menus of healthy products.
Directions
To get to Kapawi, we usually drive overland from Quito to the Andean town of Shell. Quito is Ecuador's capital. This is a 4-5 hour drive that passes by the small city of Baños, one of Ecuador's main tourist destinations, and a very convenient complementary experience before visiting us, because it will get you closer to the town of Shell, where the Kapawi experience begins. Shell is a small Amazonian town from where we take a small chartered flight to the Achuar community of Kusutkau. This flight covers approximately 160 kilometers, flying deep in the Ecuadorian Amazon, and takes roughly 50 minutes. This is the only type of transportation to access our Ecolodge. We are located within one of Ecuador's last large tracts of tropical rainforest, deep in Ecuador's last patch of remote and isolated Amazon forest, away from towns, roads, oil exploitation, farming, and other external activities.
Reviews
Write a review - tell others about your experience.