Event
Dec 18 - 21, 2020 (4 days)
About This Center
Two Birds as a non-denominational church. We offer a community, acceptance, guidance, and new ways of seeing spirituality and self, we are here to support you on your own personal spiritual journey and awakening.
We offer Sunday services, community camping events and outreach projects, prayer/song circles, and monthly ceremonies to help deepen your connection to God on a personal level in a safe supportive space. A core belief to our church is that inside of everybody is the potential to connect with God.
We believe that we are all relations, one to another, and we are children of the same God. We are all meant to shine, as children do. We were born to make manifest the glory of God that is within us. It is not just in some of us; it is in everyone and as we discover our personal truths and stand in our power, we unconsciously give others permission to do the same.
We also run a healing ministry, counseling and natural medicine retreat that equips our members to integrate the spiritual lessons into their lives as the God directs them. We hold classes, services, worship in music and song, share personal professions of faith in action, provide ministry, outreach, spiritual materials and provide education on faith and integration.
Church ceremonies and retreats are led by experienced ordained facilitators who have had extensive training and been approved by the Church board to provide you with the safest organized experience possible to support your own personal connection with God. Ceremonies are a right to all members.
A minimal donation is suggested to help us cover cost of the services to keep the church running but no one is turned away that is prepared to join us in a journey of truth, love, and understanding. We do not charge for our ceremonies or services. All donations collected through retreats, tithing or donation are used solely for the sustainment of the Church facility, ceremonial tools, property rentals, staff salaries, food and additional expenses incurred with the upkeep of the Church.
We believe in not interfering with your experience and allow you to have your own journey of self-discovery to spirit. Leaders will be keeping the ceremony moving forward all night with traditional lcaros, heart and medicine prayers/songs from many traditions, including our own, that speak the universal truths of surrender, love, and release. By letting go of that which does not serve, we allow space for that which enables us to live a more loving connected and grateful life.
Two Birds observes diets as part of our practice. The diet is not just about avoiding certain foods but is about discipline, sacrifice, and commitment. The restrictions are in place to help cleanse the body so the sacraments can work most efficiently. The diet restricts many spices, salt, and pepper. It also includes periods of abstinence from sex or sexual activity. The diet is about respect, for the sacraments, and commitment to your journey and church.
Venue Highlights
The Blackland Ranch is located in the beautiful blacklands of Northeast Texas. We are the home of The Blackland Ranch Wholeness Center, The Luv Shaq Holistic Resource Center, Rahkwe's Laird , Bok N'Djeurigne African Village, and Halal Organic sheep and goats. The ranch is a family owned and operated business. We are dedicated to helping people to live their most meaningful, purpose filled life possible. Come visit us, finding a new you by immersing yourself into this healing environment.
While you are here, our intention is for you to feel completely at home and comfortable with your surroundings. This is a place for healing, rest, and prayer. We encourage you to turn your phone off and put it away to be present with yourself and the group. You will find that there is plenty to do that can facilitate and encourage your spiritual journey and growth, such as nature walks, journaling, massage/body work and getting to know the community here with you this weekend. It is also a nice time to sit with yourself and reflect on what brought you here. We as a group honor the universal truths in all religions and cultures and respects each individual's right to choose their own spiritual path. We offer a community, acceptance, and fresh ways of seeing spirituality and yourself, we are here to support you on your own personal spiritual journey and awakening. If you have an instrument or art, please feel free to take this time to practice and play and expand your creativity. There are instruments such as drums and singing bowls in the house you are welcome to play with. Make no mistake, you are exactly where you are meant to be.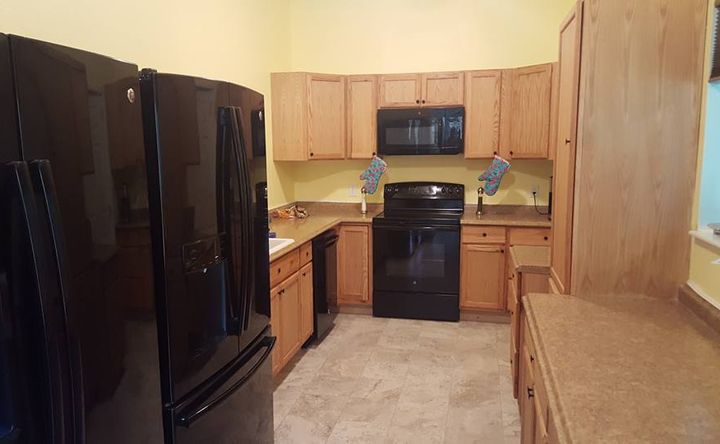 Accommodations
Men and women housed separately. Men have a large bunk room to themselves with private bathroom and shower. Women are paired 2 to a room in private rooms. The retreat center has multiple bathrooms and showers as well as a large kitchen and shared hanging space.
Amenities
A/C in Rooms
Towels
Free Parking
Kitchen
Ceremony Space
Menu/Cuisine
All food is strictly Dieta, friendly no salt no sugar no meats.
Directions
Located just outside commerce Texas. Once signed up for a retreat more information is provided.
Reviews
Write a review - tell others about your experience.
Teacher
Blame is useless. Blaming only gives away our power. Keep your power. Without power, we cannot make changes. The helpless victim cannot see a way out. Louis Hay