Events
About This Center
Energy Healing Sanctuary is a 13 year old practice that uses advanced healing techniques incorporating new methods of healing. These techniques are literally unknown though-out the world as they have been specifically channeled by us or have been given to us by Healing Spirit guides such as those handed down to Mikao Usui in the introduction of Reiki to the world. We incorporate a set of 15 new healing symbols, along with over 100 ancient symbols to flow deep within the known and the unknown. Included is our subconscious belief clearing techniques so that you may be able to create anew, meditation attunement healing and deep psychic insight channeled specifically for you. The result of our retreat is what we term as a Llife Reset. This is because of the massive jump in vibration that is received as a result of our work. As your vibration rises ailments, thought patterns and experiences literally disappear. Every thing is energy and every energy carries a vibration and every ailment in existence disappears at a certain vibration. This is our work! And the results are incredible! We specialize in group healings for increased activations and energy flow.
Discover the real you. The journey to uncover what you are begins with us at energy healing sanctuary. We equip you with the necessary tools and teachings to enjoy the oneness of the now and beauty of the eternal moment. Vibration is everything!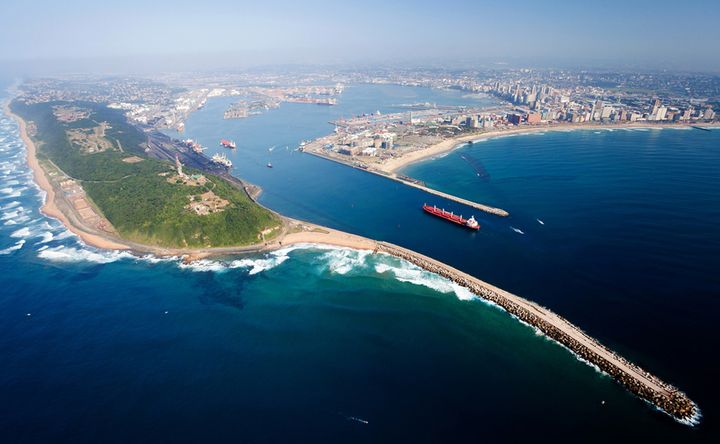 Venue Highlights
Bluff is a beautiful geographical area in Durban, comprised of seven suburbs. The headland it is situated on is the remains of an extensive coastal dune system formed along the shore two to five million years ago. Bluff is Durban's most prominent landmark, host to numerous nature parks boasting birdlife and wildlife, and exciting attractions for all ages.
Bluff is situated only 20 minutes' drive from Durban, and offers a quieter alternative from the busy, built-up beachfront of other areas in the city. There are two main beaches: Brighton Beach and Anstey's, while a lesser known beach called Garvie's offers a quieter option for those wishing to enjoy a secluded stroll or picnic. Bluff's beaches are popular among surfers, body boarders, and kite surfers, and the area is known for its abundant sea life, including dolphins, and Southern Right Whales in season.
In addition to the beaches, Bluff has a wonderful array of nature activities. Visit the small Bluff Nature Reserve, a 45 hectare expanse consisting of a large pan and adjacent forest. The pan is home to many water birds and waders, and two bird hides situated here make for excellent birding opportunities. Pick up a complete bird list from the field ranger, and stroll along the fantastic self-guided trail that offers a chance to do some more in-depth sightings. Birding enthusiasts will love visiting Bluff Eco Park, Durban's oldest bird sanctuary. The park stretches over 32 hectares, and features open grassland bordered by lush sub-tropical flora, and a variety of wildlife including 120 species of bird, duiker, banded mongoose, and other small mammals.
Other attractions worth visiting in Bluff include an 18-hole golf course, mini golf course, and the yacht club. Take a drive to the Millennium Tower, built to celebrate the new millennium, situated near the entrance to Durban's harbour. From inside the 37m tall tower, one can enjoy a 360 degree view of the port, Bluff, and endless coastline. Although the tower is not officially a lighthouse, when it is lit up at night it heralds a truly impressive sight. Alternatively, do a tour of the old whaling station, one of the last surviving features to remind us that whaling took place off the coast of Durban many years ago.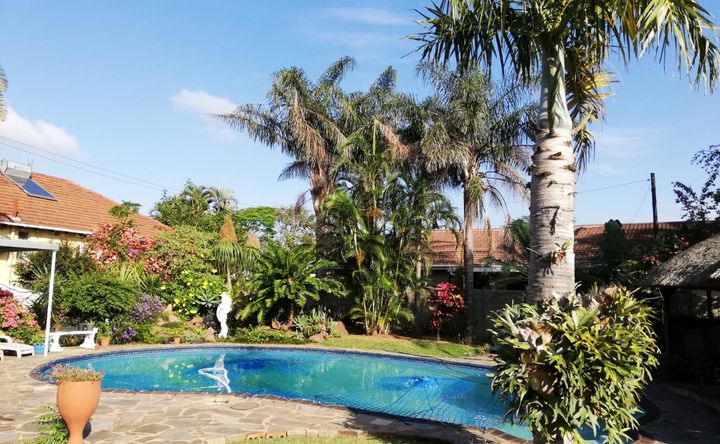 Accommodations
We have 2 accommodation types. The first is to accommodate small groups of 3 or less within a quiet garden setting situated on the Bluff in Durban. The second is for larger groups of 7 or more also situated on the Bluff in Durban. Both accommodation types are always very clean and serviced daily with all the necessities needed for a comfortable and enjoyable stay.
Amenities
A/C in Rooms
Free Wifi
Pool
Towels
Free Parking
Kitchen
House Keeping
Menu Types
Vegan
Vegetarian
Pescetarian
Meat
Menu/Cuisine
A full english breakfast is standard but this can be changed according to your specific dietary requirements.
Lunch is a mix of traditional Durban styled curries. Italian styled pastas, korean styled chicken or english styled roasts and bakes.
As all 3 meals of the day dinner can be suited to your dietary requiements.
Directions
King Shaka International Airport
Head northeast
23 m
Slight left
850 m
Turn left
120 m
Turn right at the 1st cross street at Car Rental Returns
230 m
Turn left onto Mdloti St/M65
Continue to follow M65
Toll road
2.3 km
Keep right at the fork and merge onto N2
Toll road
1.6 km
Merge onto N2
Toll road
32.0 km
Take exit 161 for M7 toward Edwin Swales Vc Drive/Queensburgh/Durban
650 m
Turn left onto Solomon Mahlangu Dr/M7 (signs for Bluff/Edwin Swales Vc Drive)
4.4 km
Continue straight to stay on Solomon Mahlangu Dr/M7
2.2 km
Turn left onto Bluff Rd/M7
2.2 km
Continue straight
6 m
Turn left onto Lighthouse Rd
800 m
Turn right onto Smith Dr
400 m
Turn left onto Wellfreer Rd
200 m
Turn right onto Serowe Rd
84 m
Turn left at the 1st cross street onto Doble Rd
Destination will be on the right
18 m
81 Doble Rd, Ocean View, Bluff, 4052
Reviews
Write a review - tell others about your experience.
Teachers
If you want to be miserable, think about yourself.
If you want to be happy, think of others. Sakyong Mipham Rinpoche