About This Center
Come and experience the magic of our transformational Communitea. We are blessed to be nestled in the forest on the shores of Sacred Lake Atitlán, Guatemaya, between three magnificent volcanoes. Our Peaceful Haven provides a safe container for Healing, Growth and Empowerment. We are delighted to offer unique guest experiences, workshops, retreats, yoga teacher trainings & volunteer opportunities
What you seek, is seeking you -Rumi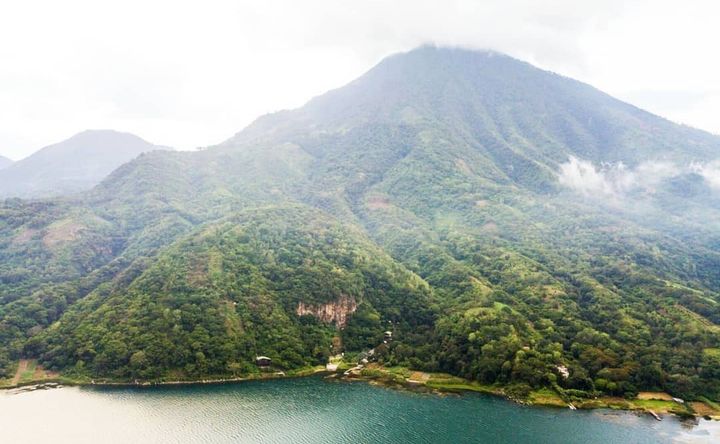 Venue Highlights
Off Grid
No Light pollution
No EMFs
Quiet and Solitude
Vegan Meals
Permaculture Based
Zero Waste Practitioners
Locally integrated members
Community owned and operated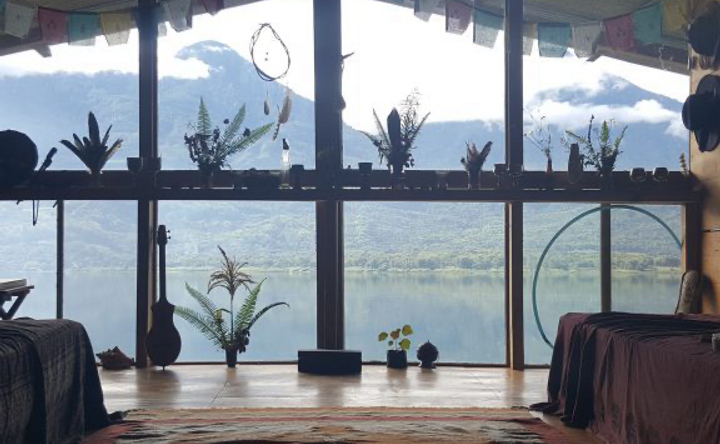 Accommodations
We have a number of comfortable, cozy and cute cabins, with private spaces for singles, couples, and shared rooms for up to 6 people
Private Rooms: Each uniquely decorated and painted with its own style and personality, our individual bungalows provide quiet solitude perfect for solo travelers and (in our double rooms) voyaging couples, or friends who don't mind sharing a bed. Each space is special, with a mix of breathtaking views, and original architecture (like our tree house for the nimble and adventurous!)
Shared Dorms: Community living is a key part of life here at the Farm. Our shared dorm spaces are comfortable and great for small groups or solo travellers who wish to connect.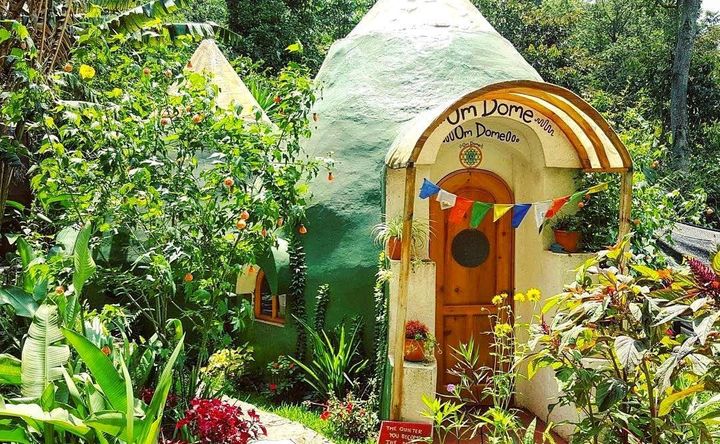 Amenities
Sauna
Towels
Tour Assistance
Coffee/Tea
Cafe
Restaurant
Yoga Studio
Ceremony Space
Ayurvedic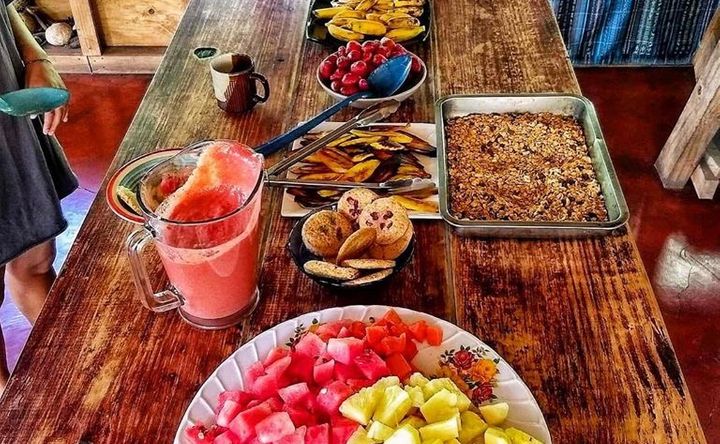 Menu Types
Vegan
Ayurvedic
Organic
Gluten Free
Dairy Free
Nut Free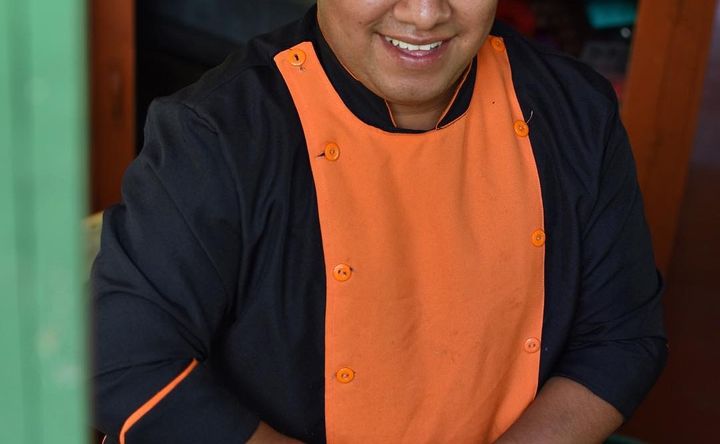 Menu/Cuisine
At the Mystical Yoga Farm, we are proud to offer delicious, sustainable, and soul-nourishing vegan cuisine, prepared with love using home-grown and locally sourced goods. Featuring everything from banana pancakes and fresh fruit smoothies, to house-made lentil burgers, roasted veggies and hand pressed tortillas, the vegan meals prepared by our talented local staff are crafted to leave our guests with happy bellies and happy hearts. We nourish our souls and our bodies while connecting in community with friends new and old around our communal dining table.
We believe that living in harmony with the land and with our fellow creatures is the key to a sustainable and healthy life. For that reason, our kitchen is completely free of animal products (with the exception of locally sourced fair trade honey). Whenever possible, we keep it local and organic, using greens and veggies grown right here on our land while supplementing with locally sourced produce and grains as needed.
Our kitchen is able to cater to most dietary needs, but please be sure to let us know in advance if you or anyone in your group has any restrictions, allergies or intolerances.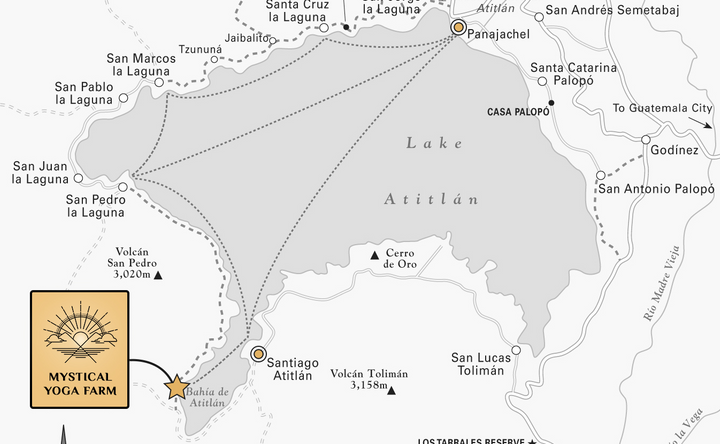 Directions
From the airport take a shuttle to Lake Atitlan. Once you have arrived at the lake the only way to get to the farm is by boat. The closest town on the lake to the farm is Santiago. From there you can ask for a boat to "finca de yoga".
There are many different price options for private or public modes of transportation.
For more information please send us a email and we can assist you with travel advice.
Reviews
Write a review - tell others about your experience.
When you look at anything, it is the ultimate you see, but you imagine that you see a cloud or a tree. Nisargadatta