About This Center
Here at the Hisega Adventure Lodge, we've designed an unforgettable weekend that you deserve to give yourself. If you're an intermediate rider, who likes to be challenged with a little technical riding and some fast downhills, you'll love riding in the Black Hills.
What can you expect from your time here?
No Strict Schedules.
Positive Women with Positive Energy
Lots of Opportunity to Ride.
Home-Away-From-Home Environment.
Plenty of Relaxation Opportunities.
Amazing Food.
Great Company.
Your Vacation. Your Way.
At the Hisega Adventure Lodge, we know it's your vacation and you need some flexibility.
Some of us want to ride, ride, ride. Others like to mix it up. At our women's mountain bike retreats, we're ok with that.
Most days, we offer a morning and afternoon ride, you can do either one or both. Other days, we might have a long ride that has an optional early exit point for those who'd like to enjoy a massage, relax on the deck or paddle at the lake.
We just know one thing, you'll love your time here.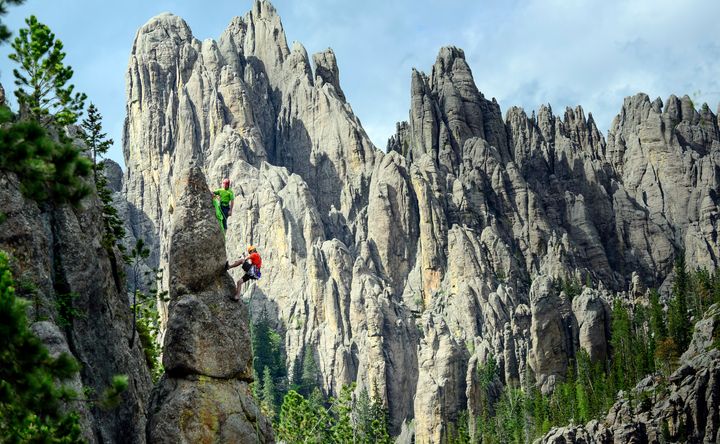 Venue Highlights
We often utilize trails within the Black Hills National Forest under a special use permit.
The Black Hills, in western South Dakota and northeastern Wyoming, consists of 1.2 million acres of forested hills and mountains, approximately 110 miles long and 70 miles wide.
The Black Hills rise from the adjacent grasslands into a ponderosa pine forest. Described as an "Island in the Plains," the Forest has diverse wildlife and plants reaching from the eastern forests to the western plains. The Forest is a multiple-use Forest with activities ranging from timber production, grazing, to hiking, camping, mountain biking, horseback riding, rock climbing, mining, wildlife viewing and many others.
Enjoy yourself while viewing the many rugged rock formations, canyons and gulches, open grassland parks, tumbling streams, and deep blue lakes. Millions of visitors come to the Black Hills each year to experience the rich and diverse heritage.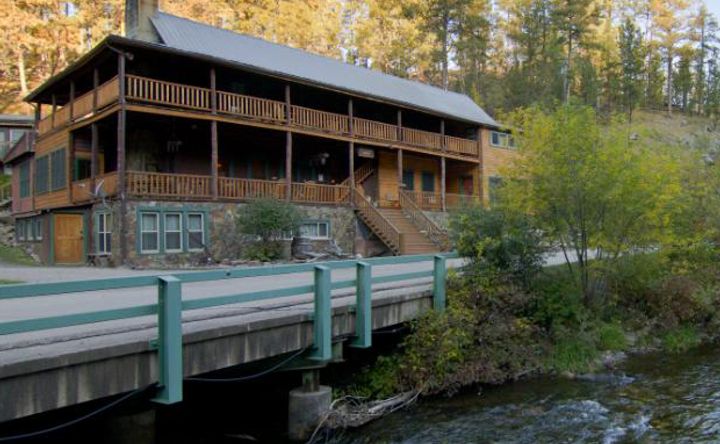 Accommodations
Hisega Adventure Lodge is the home base of our adventures.
With 10 quaint rooms, this rustic lodge was founded by 6 women in 1908.
With tasteful updates, each room has it's own bathroom and private entry to the deck which is an amazing central meeting spot after an exciting day on the trail.
Our main lodge great room is comfortable for lounging in front of the fireplace.
The dining room is big enough to seat large groups and is complete with a wine/beer/coffee bar and did I mention... our coffee is FRESH ROASTED right here at the lodge? If you're a coffee snob, you'll love that you can even sit in on a roasting session!
The library full of maps and books, full-body massage chair and sunshine is a wonderful little oasis.
We have lots of outdoor nooks and crannies to relax in along with an outdoor cooking area for BBQs and fireside storytelling.
On the back hill, we are building a skills park just for fun!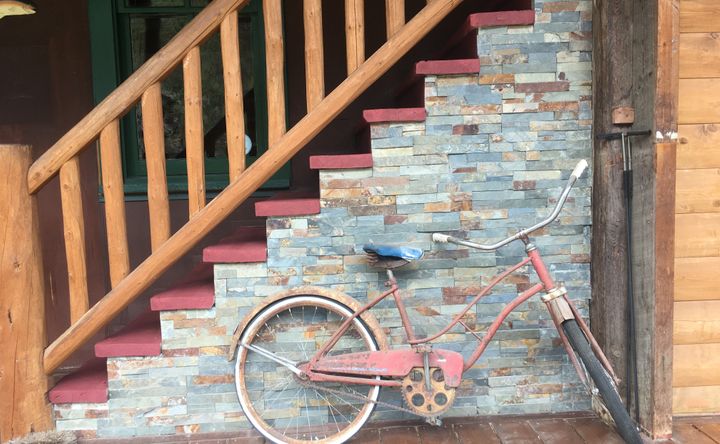 Amenities
Free Wifi
Towels
Free Parking
Kitchen
Tour Assistance
Coffee/Tea
Restaurant
House Keeping
Menu Types
Vegan
Vegetarian
Meat
Organic
Dairy Free
Nut Free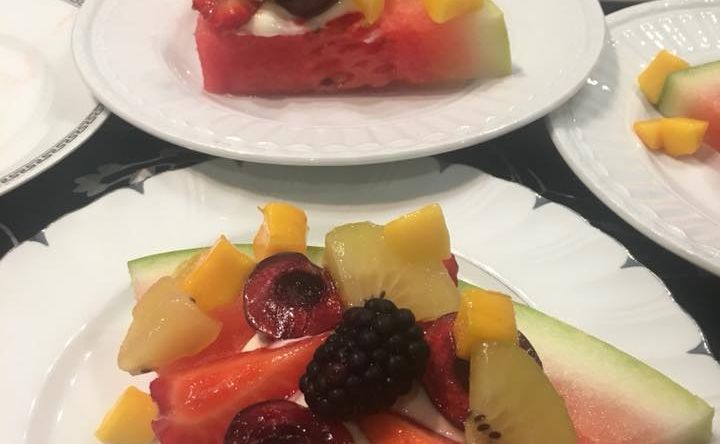 Menu/Cuisine
Our meals are chef-prepared and amazing. We cater to most dietary restrictions. We prepare food to adequately fuel our adventures on and off of the trail.
Directions
We are located 10 miles west of Rapid City SD, 1 mile off of W Hwy 44.
Reviews
Write a review - tell others about your experience.
Teacher