Events
About This Center
Painting workshops and exhibitions with visionary painters (alumni) in the Neo-Amazonian style of famous painter Pablo Amaringo from Pucallpa, Peru.
The workshops are at times combined with a traditional shamanic dieta with specific, pure maestros in the rainforest off Pucallpa and Iquitos.
For more information please see the youtube link or watch the documentary "The Shaman and Ayahuasca" of Michael Wiese where you see Pablo Amaringo together with Don José Campos and others. Also see the different books about the Neo-Amazonian art of Pablo Amaringo.
"Whatever purifies you is the right path, I will not try to define it." — Rumi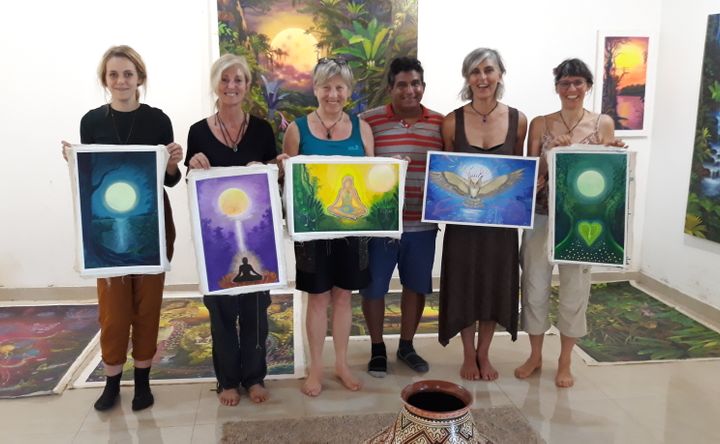 Venue Highlights
The painting workshops are either organized in Westerlo Belgium (different locations) or in Pucallpa, Peru (different locations).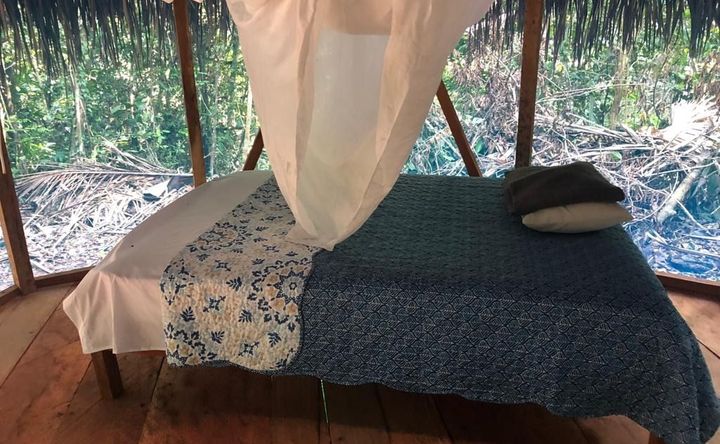 Accommodations
Depending on the location and duration of the workshops people stay overnight in a nearby B&B in Westerlo, Belgium, in the Don José guesthouse or Sol de Mayo guesthouse in Pucallpa, or in a tambo (traditional cabin) in the Rainforest of Pucallpa, Peru.
Amenities
Menu/Cuisine
During regular painting workshops, simple meals are served or can be acquired nearby. During a dieta in the rainforest the menu is very specific and in harmony with the medicinal plants. Mostly these are specific vegetarian (platanos, lentils, potato) but twice a week some chicken and/or toothless fish with intact skin are served.
Directions
Usually participants are collected from the airport in Pucallpa and brought to the Don José guesthouse if the workshop is in Pucallpa.
Reviews
Write a review - tell others about your experience.
Teacher