About This Center
Is the pressure and expectancy of everyday living withholding you from a fulfilled, healthy and purpose-driven life? Have you lost the connection between mind, body & soul and is your health suffering because of it? Reconnect and escape to the powder white shores, endless blue oceans and untouched wilderness of Mozambique. A soulsearching Paradise Health Retreat awaits just off the shores of Vilanculos and along the renowned San Sebastian Peninsula. Discover peace and tranquillity at the exclusive & luxurious Dugong Beach Lodge. Perfectly set within a protected area and upon a private beach, this lodge is the ideal location to regain mindfulness and cultivate life-changing health habits with the guidance and assistance from Dr A. Engelbrecht, Dr P. Engelbrecht, Dr Withers, Dr Lottering and Dr Van Haute. Enjoy Mozambican hospitality provided by staff members and gain a wealth of knowledge from the highly qualified doctors on hand. Detox & restore balance to refocus and reclaim a healthy mind, body and soul. Rest and regain strength in one of Dugong Beach Lodge's 14 beach-inspired villa's, relax in the lodge's infinity pool and indulge in the healthy & delicious meals prepared by our considerate team. Change your life and invest in your most valuable possession,
your health. Join us and redeem the inner you through a lifealtering escape to mesmerising Mozambique.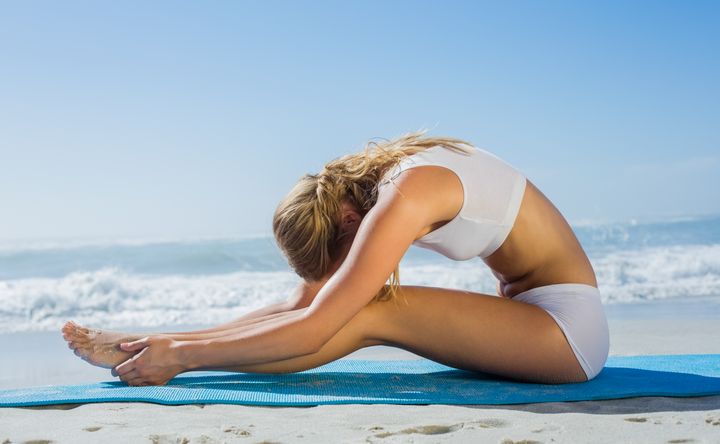 Venue Highlights
Discover paradise on the East African seaboard. The award-winning Dugong Beach Lodge is situated along the Southern Mozambique Coast, within 30 000 hectares of pristine marine and wildlife territory, in the Vilanculos Coastal & Wildlife Sanctuary. As the first privately managed specially protected National Park in Mozambique, the diverse eco-system of wilderness and wetland is bound to mesmerize. The lodge boasts 14 luxuriously appointed chalets, powder white beaches and crystal clear water, providing a barefoot luxury experience like no other.
Daily flights are available from O.R.Tambo International to Vilanculos. The trip from the Vilanculos Airport to the boat takes approximately ten minutes and guests are transported on a safari vehicle. The boat transfer to Dugong takes approximately 45 minutes.
Accommodations
The lodge offers 14 luxuriously appointed, air-conditioned chalets with direct access to the beach via individual pathways.
Two of the chalets have a private plunge pool whilst all of the chalets have a private deck furnished with day beds for relaxation with panoramic ocean views. Romantic private dinners with majestic views of the star studded skies can also be enjoyed under the secluded canopy.
Amenities
A/C in Rooms
Spa
Pool
Towels
Restaurant
Menu/Cuisine
Chefs Menu Healthy Food
Directions
Dugong Beach Lodge is situated on the East-African Seaboard, on the coast of Mozambique within the boundaries of "The Vilanculos Coastal Wildlife Sanctuary".
Scheduled daily flights to Vilanculos International Airport on Pelican Air in pressurized turboprop aircraft take 2 hours from Johannesburg International Airport (JIA) (International Departures counter 55) and one and a half hours from Kruger Mpumalanga International Airport (MQP).
Boat transfers from Vilanculos International Airport to Dugong Beach Lodge take 30 – 40 minutes (depending on the tide) Guests should be advised that wading into the water (to about knee level) may be required, depending on the tide. Please ensure to keep this in mind and dress correctly on the day of travel (sandals and easy roll up pants or shorts are advised). As an alternative, guests can freshen up and change clothing once they get to Vilanculos. Breath taking scenery and the sighting different sea creatures can be enjoyed on the relaxing boat journey to the lodge.
Reviews
Write a review - tell others about your experience.
Teacher
"Our mind is filled with noise, and that's why we can't hear the call of life, the call of love. Our heart is calling us, but we don't hear. Create the space to listen to your heart." Thich Naht Hanh