About This Center
Opened in 2019, La Source is a 17th-century farm set amid 9 hectares of vines and oak woods in the Ardèche region of southern France. La Source now runs as a retreat and well-being centre offering its own retreats and welcoming individuals and groups for an unforgettable retreat experience. Our philosophy is built on the foundations of connection with nature, eco-awareness and heart-centred service to others. We are here to build a better world, one person at a time, from the inside out.
Our own varied programme encompass wellness, getting close to nature, spirituality (not aligned to any religion), and tantra. We welcome other teachers seeking a small retreat venue, in beautiful surroundings with excellent facilities, catering and on-site support. Individuals are also welcome for personal retreats.
We cab currently accommodate groups of up to 16 and have plans to expand further in the near future.
La Source is a beautiful place, nestled among hills and vineyards. The nature, the woods, the pool and the hospitality of Sandrine and Nick with their excellent cooking make the stay very relaxing. I return to my life renewed in health and heart.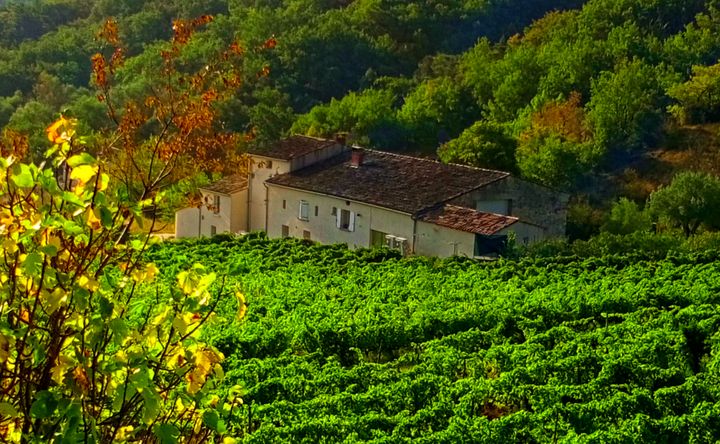 Venue Highlights
With 9 hectares of its own unspoiled land and views to distant mountains, La Source is set apart from the hustle and stress of the modern world in a little, wildlife-rich valley... No television, no noise.... just peace and tranquillity.
The lifeblood of La Source is our source... a 180 m deep well from which the purest water flows abundantly. Its healing essence is in the taps, in the showers and in the swimming pool... everywhere, in fact.
The guardians of La Source, Sandrine and Nick are committed to a spiritual and ecologically sustainable life. Our vision to create a deeply nurturing space where people can come, individually or in groups, to find the inner peace and healing that will allow them to move forward in their lives and realise their full potential.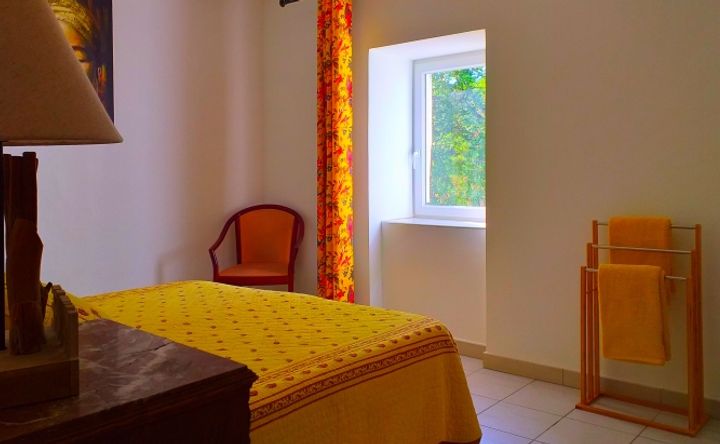 Accommodations
La Source gives you that real romantic south of France experience. Guests are accommodated in comfortable, traditionally styled shared rooms in the old farmhouse at La Source. Most rooms are twin. All rooms have beautiful views over the garden terrace, the vineyards or the woods. In summer, there is also the option of a "glamping" style tent in the woods (with adjacent dry toilet) for a real back to nature experience.
At the entre you will find all the facilities you would expect - areas inside and out to relax and hang out, a tea and coffee point, wifi etc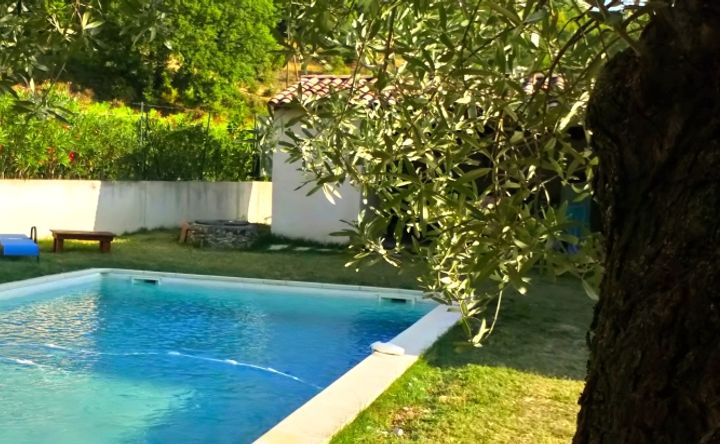 Amenities
A/C in Rooms
Free Wifi
Pool
Towels
Free Parking
Coffee/Tea
Yoga Studio
Ceremony Space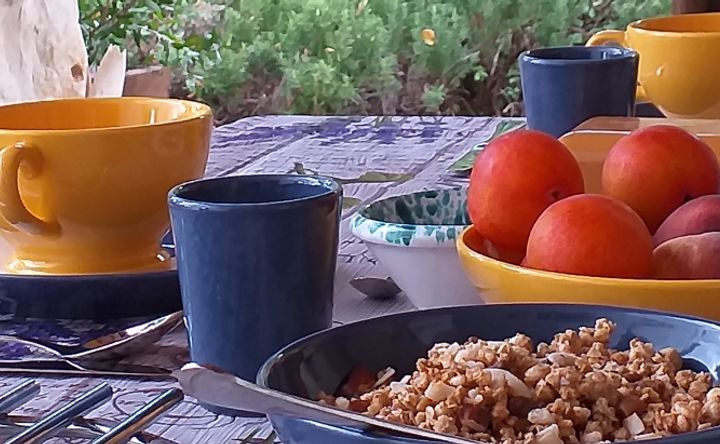 Menu Types
Vegan
Vegetarian
Organic
Gluten Free
Dairy Free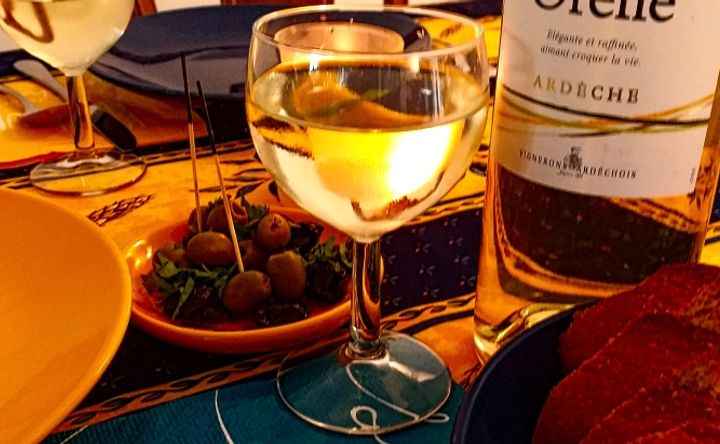 Menu/Cuisine
Food for the soul - delicious healthy food prepared with love and care... This is a fundamental part of the La Source experience. With beautiful organic fruit and vegetables, cheeses and other ingredients available from local markets and producers, you can be sure that you will eat well here.
Our cuisine is a blend of Mediterranean farmhouse cooking with influences from around the world, particularly, North Africa and the Far East. We prepare most meals following Five Element principles to ensure meals are nutritionally and energetically balanced and visually attractive.
Wee offer a vegetarian menu with vegan and gluten-free options on request. Our standard menu is a continental style breakfast, light lunch and three-course dinner. Local organic wine is available at dinner (This is, of course, France!) for a small supplement.
Directions
La Source is easily accessible by road, rail or air. We are 20 minutes by car from Montélimar station. By air, fly to Lyon or Marseilles airport and take the train to Montélimar. By rail take connecting services from across Europe and the UK to Montélimar. We offer a taxi service between the station and La Source. By road, we are 20 minutes off the A7 motorway Montélimar north or south exits.
Reviews
Write a review - tell others about your experience.
Let your mind wander in the pure and simple. Be one with the infinite. Let all things take their course. Chuang Tzu