About This Center
Samkara is an all-inclusive luxury wellness retreat destination located at the stunning Sunset Hill Boutique Resort on the picturesque island of Koh Phangan in the Gulf of Thailand. Providing purpose-driven holidays for those looking to enrich their minds, bodies, and souls all while enjoying one of the most memorable experiences of their lives.
Definition | The word "samkara" is a combination of two words: sam+kara.
"Sam" means good and "Kara" means doer and therefore "Samkara" means doer of good deeds. According to another interpretation, Samkara means the source of samadhi or self-absorption. "
All we can say is wow! You have created such an amazing experience that ignites all the senses - literally. Can't wait to come back and try another retreat and more amazing food!!!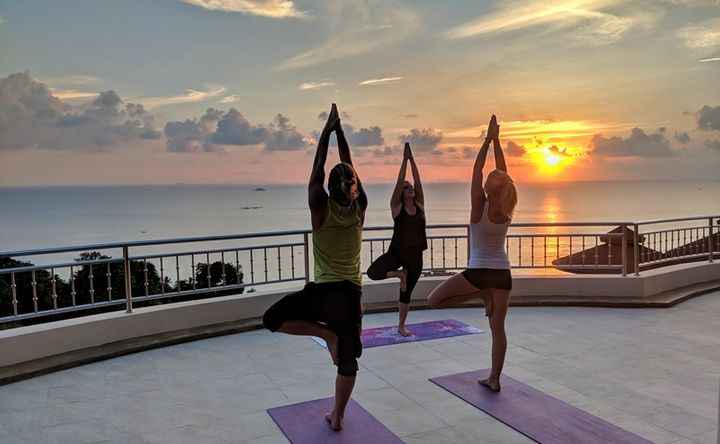 Venue Highlights
Our boutique cliff side resort offers a number of different luxurious facilities nestled across a 16,000 square meter jungle canopy with sunset views throughout. Discover each as you walk amidst our lush enchanted garden.
Spa & Holistic Healing
Pamper yourself in style. Our luxurious spa offers you the space and professional attention needed to indulge in various spa facilities and latest revitalising treatments. Staffed with both bodyworkers and holistic energy workers, you can rest easy as you heal the mind, body, and soul.
Herbal Sauna
Detoxify your body with heat. Our sauna provides a constant flow of hot steam mixed with locally grown herbs such as ginger and lemongrass to hep you breath easy and relax completely after another perfect day in Paradise. Its dome shape design also provides great resonance for sound healing and chanting. Please contact us for private booking requests.
Ice Bath
Follow the Nordic tradition. Our Ice Bath is an excellent way of cooling down after a sauna, leaving your body feeling noticeably more relaxed. As the blood vessels in your skin and subcutaneous tissue contract, your blood flow is diverted inwards, sending an increased supply of blood to inner organs such as your kidneys. A great way to improve your immune system! Please contact us for private booking requests.
Infinity Pool
The most iconic landmark on the resort property. Our large 180 square meter salt water infinity pool is suspended high in the hillside overlooking the ocean with panoramic sunset views. Featuring a built-in jacuzzi and equipped with plush poolside lounge seats and cabanas.
Restaurant & Lounge
Gourmet meals with a view. Our ocean-facing dining facilities are split between a large covered outdoor dining terrace and an indoor lounge. Both serving healthy meals for breakfast, lunch, and dinner; as well as light afternoon snacks upon request. Our executive chef offers a balanced combination of vegetarian, vegan, raw, and fruitarian meals as well as locally caught seafood for those still in a healthy dietary transition.
Yoga Shala
Practice your flow amidst nature. We offer three amazing yoga locations:
Our large circulate 135 square meter yoga shala is surrounded by lush tropical scenery and offers enough space to fit up to 25 yoga mats comfortably. With its ability to open up to the jungle for natural airflow or close it completely with support from large ceiling fans, its functionality allows you to create the perfect intimate space for classes and workshops of any size.
Our luxury boutique resort features a large 330sqm rooftop atrium offering both an air-conditioned interior that opens up to an extra large outdoor covered terrace. Each boasting extraordinary panoramic sunset views of the ocean.
And our cozy sauna shala, 36sqm, is the perfect place for small groups and privacy, still offering the same amazing sea views that make our property so special.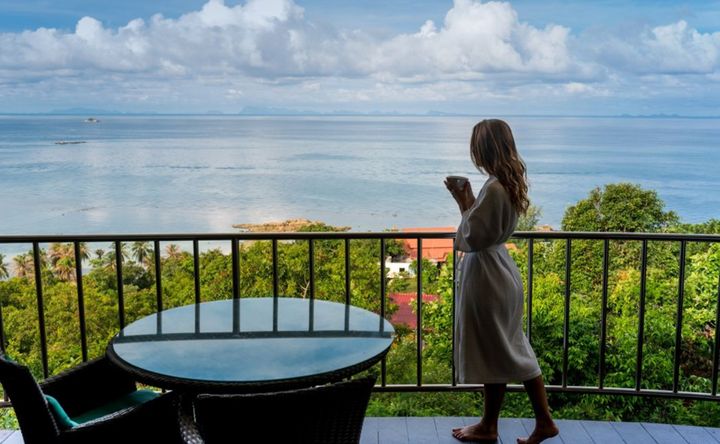 Accommodations
Pure indulgence. Our cozy and luxurious rooms are tastefully designed and accented with natural furnishings. We offer a number of different suites located in our resort's residence to accommodate any desired living preference. Each offering either garden views or a remarkable sunset sea view.
All our rooms are outfitted with air-conditioning, ceiling fan, hot shower, LCD TV, refrigerator, beverage & snack facilities, personal safe, hair dryer, reusable water bottle, bath robe, slippers, and beach bag. Complimentary WiFi included.
Garden View Option
Boasting large garden view sliding doors opening up to a private terrance nestled in our lush, manicured, tropical garden.
Feel rejuvenating warmth from the natural tropical island air, as you sink into our premium quality mattress and rest easy.
Sea View Option
Boasting a magnificent panoramic sunset sea-view both the bed, terrace, and living room via folding floor-to-ceiling window doors that open the room up to the warm ocean breeze.
Feel rejuvenating warmth from the sun rays touching you, as you sink into our premium quality mattress and rest easy.
* Note: Room may vary from pictures. Every room is uniquely designed. Please ensure to request your preferences upon booking.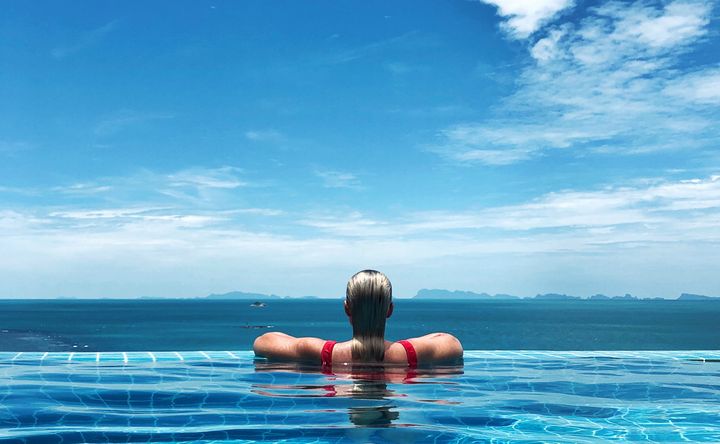 Amenities
A/C in Rooms
Free Wifi
Spa
Sauna
Pool
Towels
Free Parking
Tour Assistance
Coffee/Tea
Cafe
Restaurant
Yoga Studio
House Keeping
Ceremony Space
Ayurvedic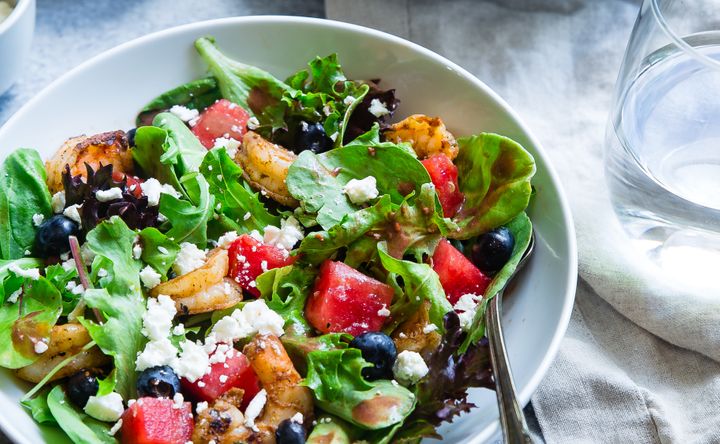 Menu Types
Vegan
Vegetarian
Pescetarian
Ayurvedic
Meat
Organic
Gluten Free
Dairy Free
Nut Free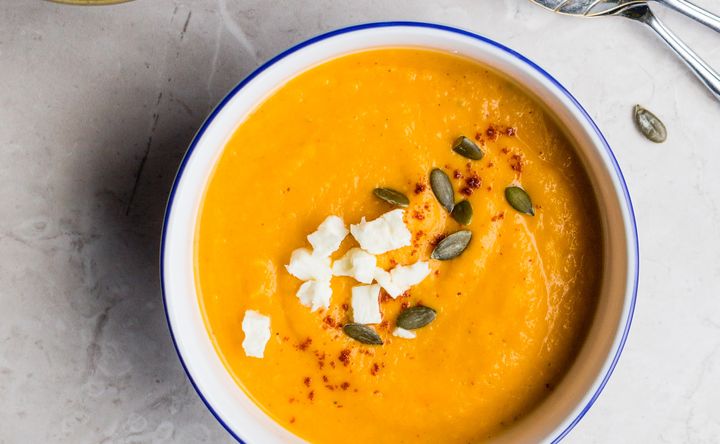 Menu/Cuisine
Vegan Cuisine
Discipline yourself with the strictest form of vegetarianism. Our executive chef offers a vibrant, plant-based, vegan menu excluding all animal products including dairy, honey, and some refined sugars. This diet assists with losing excess weight, lowers blood sugar levels, improves kidney function, lowers your risk of heart disease, and may even protect against certain cancers.
Vegetarian Cuisine
Enjoy an ancient cuisine based on food that meets vegetarian standards by not including meat and animal tissue products. Our kitchen caters to lacto-vegetarianism, which is the earliest known type of vegetarianism recorded in India, where dairy products such as milk and cheese are permitted allowing our executive chef to cater to a broader diet.
Raw & Fruitarian Cuisine
Keep it light. Experience a way of eating that involves a huge dietary increase in the number of unprocessed and uncooked fruits and vegetables. The more you consume foods that maintain their aliveness, the more life force you will be able to embody. Our executive chef ensures to include nuts, seeds, sprouted grains, beans and raw vegetables with every meal to ensure you receive the fat and protein you need during your holiday, which will also help slow down any blood sugar spikes that come from eating only fruit.
Seafood Cuisine
Bridging the gap. We serve the freshest locally caught seafood, rich in protein, vitamins, minerals, and fatty Omega-3 acids such as shrimp, crab, fish and squid, known to be incredibly important for your body and brain. Exquisitely prepared by our executive chef to provide you with an extraordinary substitute as you transition over from a traditional diet as we do not serve meat such as pork, chicken, and steak.
Detox Formula
Scientific and 100% natural. The mythology behind our detox formula applies to medicinal Thai herbs and plants as ingredients for unique shake formulas, designed to promote the release of toxins trapped in the body and at the same time, to both nourish and protect the body from oxidative damage from released toxins.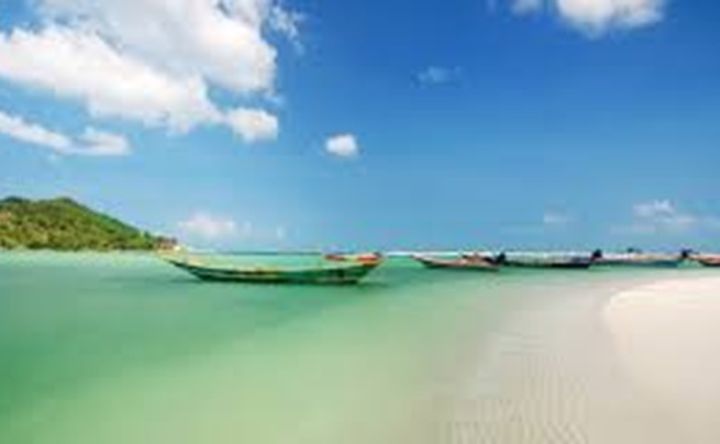 Directions
To get to Koh Phangan we recommend a flight to Koh Samui Airport (USM). Most Samkara packages include transportation from this airport. Just let us know your arrival details at least 48 hours in advance and we will have a driver waiting for you when you get of the plane and take care of you every step of the way. It is a 20 - 30 minuted ferry ride from Koh Samui to Koh Phangan.
Alternatively you can also arrive at Surat Thani Airport (URT). This airport is about 3 - 5 hour ride including bus and boat, but tickets tend to be lower cost. Samkara can arrange transportation from this airport as well but additional charges may apply.
Contact us for details
Reviews
Write a review - tell others about your experience.
Teachers
"Breathing in, I calm body and mind. Breathing out, I smile. Dwelling in the present moment I know this is the only moment." Thich Naht Hanh