Walk the Rhythm of the Earth - Spiritual Quest for men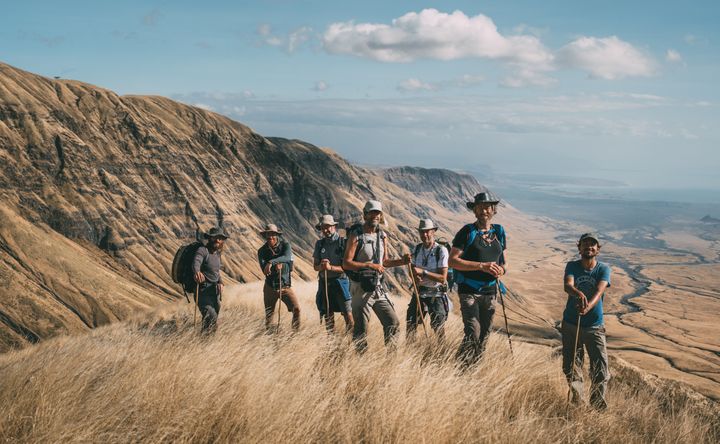 Event Highlights
The 6 day hike through Ngorongoro Crater Highland is the absolute highlight of this special safari. At the end, descending to Lake Natron (with its famous flamingos) the view is unforgettable.
About This Event
Walk the rhythm of the earth
There is an old Masaï saying that inspired Mindful Adventure to this unique 14-day hiking and camping safari in Tanzania for men from all over the world:
Only a wise man can dance the melody of the Earth
Only a man with integrity who respects himself and others, a man that is loving, trustworthy and tolerant, will be able to enjoy his life on Earth to the max.
Trainers Bart Wiegers and Ralph Nelissen from the Netherlands are taking you along an adventurous 'inner' journey to that source that is bubbling up the beautiful potential to mankind and manhood: wisdom, love, integrity, passion, trust and companionship, originated from a deeper relaxation.
Mini Vision Quest
Coach Bart Wiegers offers besides a 6-day hike a mini Vision Quest (1 day). A Vision Quest is an intensive stay in nature: alone, without food, shelter and distraction.
Your unique dance on earth
And where else then in Africa can you be challenged more? To look into your fears, to be tickled to give space to your desires and to relax into them, to experience and deepen the primal desire of hunting and to connect with your unique dance on earth.
During your trekking on an ancient Masaï trail through the magic, wild nature of Tanzania, you will be invited to say yes to the call of the wildeman and to set an irreversible step on the way back to inner kingship. You will become free from limiting convictions that have fixed your free mind in the small space that was given to you by your surroundings and environment. With the use of rituals, meditations, nature exercises and sharings, you will be brought in touch with the unique man that you essentially are. By connecting your refound power of life with your vulnerability, you will experience a strong feeling of brotherhood and really coming home.
Tarangire or Serengeti
After the completion of your quest, you will return to Lake Natron and finish the safari with a fantastic gamedrive in Tarangire National Park. For those who don't want to leave Tanzania without having visited the famous Serengeti, we offer a three day extension that comes in place of Tarangire.
Day 1
You will arrive on Kilimanjaro Airport in Tanzania. You will be collected by Mindful Adventure and taken to L'Oasis Meserani, just outside Arusha, where you will spend the night. L'Oasis Meserani is what we call a place with soul. It has been build in the past 18 years by Margaret, a Tanzanian woman, and it is visible how much love she has put into it. It is special that she is taking care of her vegetable garden and animals in a natural way (no pesticides and no antibiotics). She is making use of solar energy.
L'Oasis Meserani is very close to Masaï land. If you make a little walk, you will meet them. You can greet them by saying: Jambo!
Day 2
Today, after the morning program, you leave for Lake Eyasi, the place of departure for your walk through Ngorongoro Crater Highland. You will be welcomed by Gitew, who will guide you for three days through his homeland. Lake Eyasi is what we call a desolate place in the middle of nowhere.
It is the homeland of three "tribes": Hadzabe, Datoga and Black Smith people. Black Smith have a primitive smithy and they mainly make jewelry and arrowheads for the Hadzabe tribe. Hadzabe is one of the last tribes in the world, living as bushmen, and survive with the use of hunt on small and big game (no predators).
Day 3
Today you will be picked up very early by Gitew. He will bring you to a large tree where the Hadzabe men are gathering for the hunt. One tip: bring good running shoes and make sure you are fit and enjoy that this still is existing.
In the afternoon Bart Wiegers will prepare you for your mini Vision Quest that will take place the next day.
Day 4
Bart Wiegers offers a mini Vision Quest today. You will enter the bush together with a Hadzabe Bushman to be with yourself today.
Day 5
Your first walking day means again a distance of around 6-7 hours. After a beautiful trip through a special and lovely landscape, you will sleep at a bush camp. You are guided by Datoga men. Also our cook is with you to provide you with his lovely meals.
Day 6
Your next walking day starts early in the morning. You will be picked up by Rama and Innocent at the road to Ngorongoro Crater. They will bring you to Campsite Olmoti, in the middle of Ngorongoro. Olmoti is a bush camp, close to a Masaï town and named after the small crater, close to the village. Here you can unwind from the hike you have made and undisturbed enjoy the evening program lead by Bart.
Day 7
In the morning you will visit the Masaï in the little village Endonyowas that is part of a chain of bomas, known under the name Nainokanoka. Mindful Adventure has made a connection to the wellfare of this village five years ago. That has created a close bond and resulted in intimate and open contact. The Masaï will welcome you as our friends. It will be a unique and unforgettable part of your safari. This is also a place for special rituals. The Masaï will greet you and show their dance of warriors. Also they love to show their fire ceremony. Masaï are very familiar with rituals. They will greet you in their own way, but also love to to be invited together with you in a ritual of Ralph or Bart. Here you will get acquainted with your second Masaï guide Muran or Yohane, who will join you for the coming days through Ngorongoro.
After lunch you will leave from Olmoti to Bulati, where you will spend the night on one of the most beautiful places on earth. It can be cold at night, but don't forget to open your tent and have a look at the scenery! There is a great chance you will see something very beautiful.
Day 8
The fourth of walking will be from Bulati to Empakai Crater. You will walk over 9 hills during 3,5 hours. After arriving at the crater there is time to rest. We do recommend to descend the trail to the crater lake though rainforest area and use this environment for an inner journey.
At night you will camp on the crater rim in the wild nature.
Day 9
You will walk for four to five hours to Akesha Campsite, close to the Masaï village Nayobi, where extra food and water will be bought. Here you can buy a soda and enjoy the view.
At night you will sleep under Akesha trees in the wild. A big fire will be made and our Masaï friends will prepare a feast for which you will be invited. And who knows, maybe you will end up around the fire with a full belly, and have an intimate conversation about what it means to be a man. For them, it will probably be the first time to be part of a sharing with western men.
Day 10
Your last walking day to Lake Natron has started. Early in the morning you will leave because of the heat you will experience down in the valley. Wear a hat or a cap. You will walk along a beautiful part of Great Rift Valley, the huge rip in the landscape of Africa. Count 6 to 7 hours. Down at the river you will be collected by the jeep and taken to a campsite. Upon arrival you can enjoy a cold beer at the edge of the desert. There is a swimming pool where you can cool down. It is even more fun to make a playful climb to the romantic waterfall of Lake Natron. The little child in you will be very happy!
Day 11
In the morning hundreds of flamingos will be waiting for you in the alcalic Lake Natron, distracting you from the stunning landscape with their snoring sounds and characteristic movements. Oldonyio Lengai can be seen high above everything. As a bald but aesthetic mass of lava rocks, it soars in the dark.
In the morning you will leave for Mto Wa Mbu, one of our favorite towns in Tanzania. Here you will arrive at a pleasant campsite with swimming pool. Here you can share your experiences and integrate and relax.
Dag 12
In the morning you will leave for Mto Wa Mbu, one of our favorite towns in Tanzania. Here you will arrive at a pleasant campsite with swimming pool. Here you can share your experiences and integrate and relax. You can visit the town (bike, walk, the market, shops and terraces) or make a walk on the empty Masai plains.
Day 13 and 14
During a safari to Tanzania, a gamedrive in a Wild Park is a must. We have chosen for Tarangire National Park. You will look for zebras, wildebeests, hartebeest, giraffes, warthogs, buffalo but of course also elephants, hippos, leopards and not to forget, the many birds that can be seen along the roads. Our drivers Rama and Msafiri will make a big effort to bring you as close as possible to many beautiful and pure sceneries. At night you will sleep in Mto Wa Mbu.
For those who don't want to leave Tanzania without having visited the famous Serengeti, we offer a three day extension that comes in place of Tarangire.
After finishing this safari together, we will drive you to Kilimanjaro Airport to fly home on day 14. It is best if you book an evening flight, then you will have the time you want. We wish you a good journey home with a load of new experiences to add to your life adventure.
Aho! and welcome again
Only a wise man can walk the rhythm of the earth
What's Included
daily coaching program personal leadership
all park and walking fees
all camping and hotel costs in Tanzania
full camping equipment
all meals, water, tea, coffee and fruit juices
all transport costs per Toyota Landcruiser, donkeys
all activities and extra guides
What's Not Included
your flight to Tanzania
your visum for Tanzania ($ 50,-)
tips
a few meals on moments when you are "free", like in Arusha and Mto Wa Mbu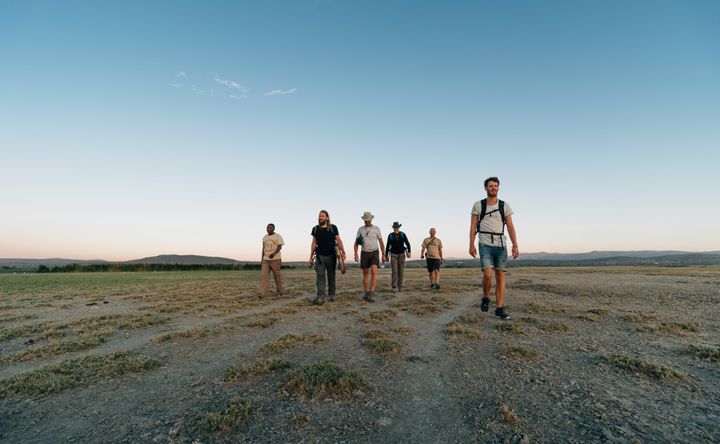 Venue Highlights
Mindful Adventure offers three retreats in Tanzania:
- Hear the voice of silence. 14 days. With a breathtaking 4 day hike in Ngorongoro Crater Highland. After that we go to Serengeti!
- The heart touches the sky. 9 or 15 days. A mindfulness mountain and beach experience in the eastern part of Tanzania. You can extend with Zanzibar!
- Walk the rhythm of the earth. A Spiritual Quest for men. 14 days. Back to nature in Ngorongoro Highland - with a 6 or 7 day trekking and mini vision quest. We start with a gamedrive in Tarangire National Park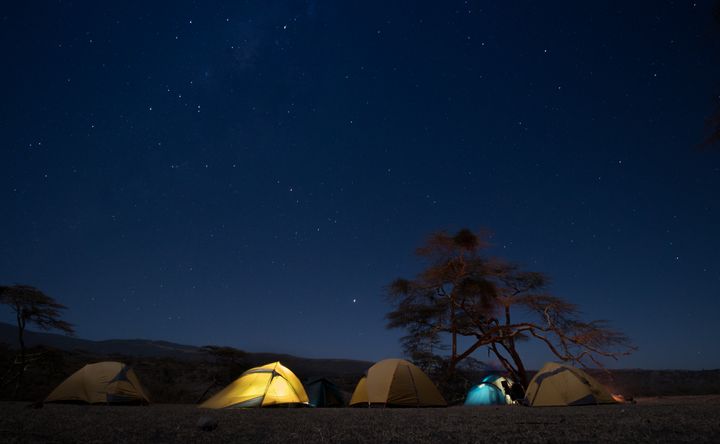 Accommodations
The costs are based on sharing a tent or room. With little extra payment, it is possible to have your own tent or room. Please contact us and we will arrange this for you
Menu Types
Vegan
Vegetarian
Meat
Dairy Free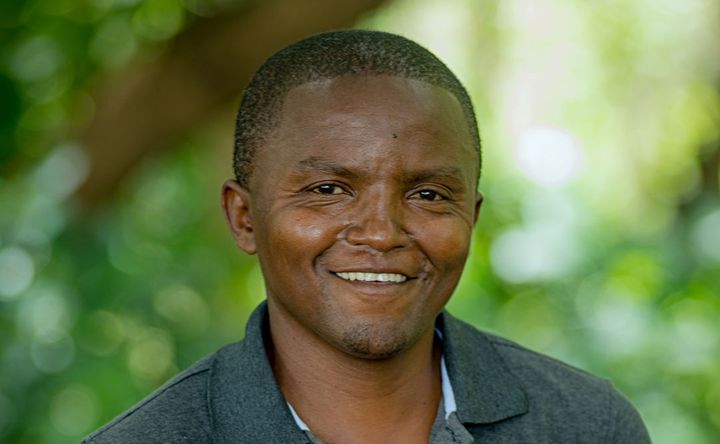 Menu/Cuisine
During the full length of our safari we will have our amazing private safari cook: Proches. He will make 3 meals a day. For hiking days or days with gamedrives, he will make a lunch box. Only the first and last day of the safari you will eat in a restaurant (on your own costs).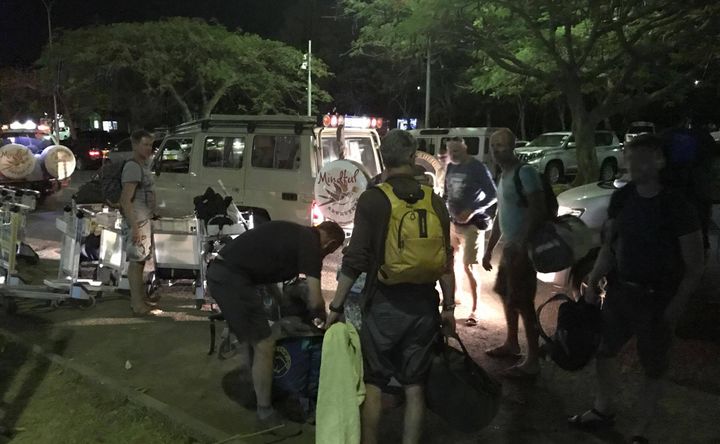 Directions
We will pick you up from Kilimanjaro Airport
Reviews To review this event, visit the page for the venue or retreat leaders (above).
Similar Retreats You Might Like

Thank you!
We're glad you've joined our retreat community. See you around :)
Return to my event
×