Yoga Retreat in Goa, India – 6 Stages of the Journey Inward Part III
Akasha Wellness Retreat
Jan 28 - Feb 3, 2018

(7 days)

Goa - Private Double Room - €1,938.00 Goa - Triple Room Sharing - €1,044.00 Goa - Twin Room Sharing - €1,248.00
About us
An Akasha curated experience in Goa, India
In calm waters and spacious landscapes, we relax deeply. In our breath, we find spaciousness. In our practice, we connect to truest ourselves.
28 Jan – Feb 3 in Goa, India – 6 stages of the journey inward with Elaine Kelly
Modern yoga practitioners have ancient tools at their fingertips to approach living to the fullest & optimising the mind and body through peak experiences in all sensory dimensions. This retreat is geared towards the yogi who wants to expand their understanding of practice as a means to optimise their individual well-being & how to act ethically towards oneself with practical applications within our daily life on and off the mat. 
This trip will help to dissolve the illusion of difference or separateness and will light up our connection to the whole and to Oneness, Intuition, Gratitude, Magic, Nurture, Adventure, Trust, Center, Balance, Creativity, Awareness, Earth & more. 
Guided by the powerful energy of the first Full Moon of 2018 on Jan 31st and using it as a symbolic closing chapter to "what was" and restarting with a "what will be" we are learning how to live deeply and live with presence.  Expect to restart the body through energising yoga flows, the mind through clear intentions & the soul through an awakened & revived spirit. A chance to write your own start, to begin again, a new chapter in the book of life.
About the Yoga Practice
A morning session focussed on heart openers and balancing postures facilitating a deeper connection to your emotions and fears while developing a sense of balance and inner peace. 
The evening sessions will follow a relaxing yin yang sequence followed by yoga nidra to calm & rejuvenate the body & mind. 
Throughout the retreat, you will be guided on a creative exploration and design of your yoga practice as an approach to sustainable living and intelligent lifestyle flow. 
The 6 Stages we will explore together during the retreat
Asana – physical yoga practice. How to practice safely and what each posture means and transmits through your body.
Tapas – self discipline. The benefits of committing to Sadhana, a home practice and what might the challenges be. 
Saucha – purification of the body and mind. What is serving us and what is not, we identify the changes that need to be made and the benefits to be gained.
Sentosa – contentment with where we are. What brings us joy? What holds us back? How attached are we to others and things. How easily do we embrace life's challenges?
Svadyaya – knowing the self. How well do we know ourselves? By exploring our fears and mistakes we realise they are opportunities to learn and grow.
Ishva pranidhana – devotion to something greater than ourselves. What is our gift for the world and how do we share it?The concept of karma yoga.
There will be opportunities to journal around each theme, exploring what each means to you personally and group discussions all in a safe, supportive & collaborating environment. Practitioners are invited to explore the balance between theory and practice, recharging and exploring new dimensions of wellness and self care in a regenerative and luxurious environment.
Other sessions include Ayurvedic workshops, bodywork sessions to approach self-care, quality of lifestyle planning, and personal energy-management & some special guests too! 
WHERE
South Goa, India
Our beautiful location for this retreat is an oasis of tropical tranquility located in South Goa, in a remote fishing village situated in the lush, verdant foothills of the Western Ghats and minutes away from Goa's most scenic and pristine beaches, Galgibag, Talpona & Patnem all within easy reach. This is a home away from home, Goa style.
Room Options
Triple Rooms to be shared between 3 guests each with single bed. You'll find comfortable beds, marble floors, air conditioning & a beautiful view.  From €835.20 for 6 nights all inclusive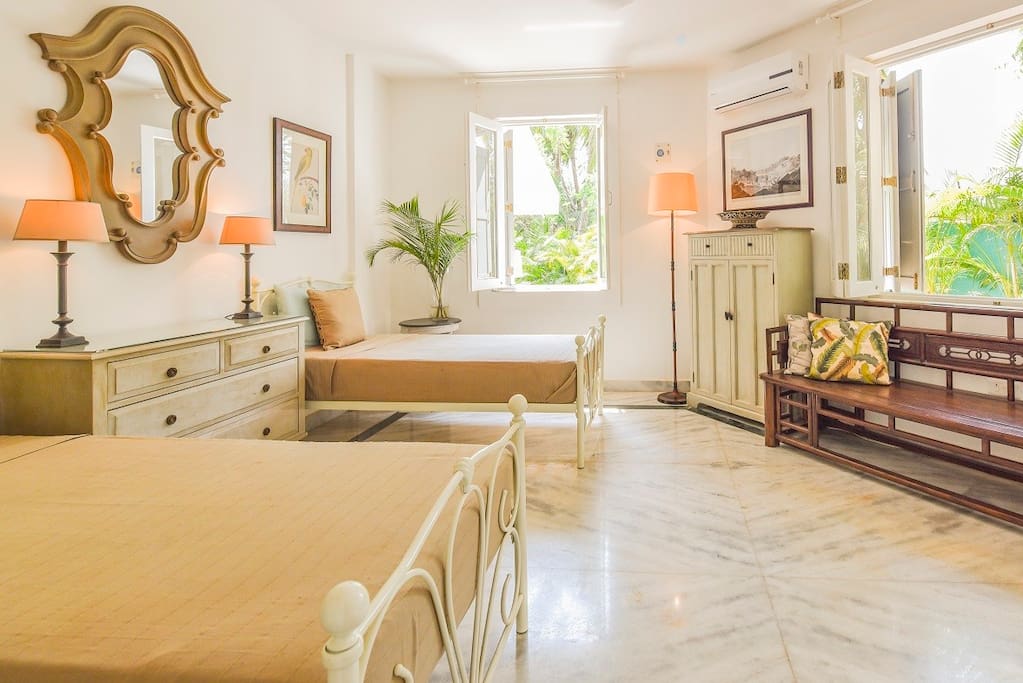 Karma Yoga
5% from all our Goa retreats go to local charities in Goa working with disadvantaged women and children. 
What's included:
Limited places, small group of people ( 10 – 14 guests max) and 3 facilitators to support & guide your progress during the retreat
Daily Yoga Flows & Meditations blended in creative thematic flows & suitable for beginners & advanced. Some Yoga sessions will be in the shala, some by the pool & some on the beach at sunset.
Boutique luxury accommodation in a private home, not a hotel, not a retreat centre, an intimate home, just like Akasha. Our Goa home has air conditioning throughout, a gorgeous pool, lovely shaded terraces, lush gardens & spaces to relax outdoors surrounded by coconut trees & frangipani flowers.
Healthy Vegetarian meals with the Akasha touch, inclusive of daily superfood smoothies, fresh exotic fruit, delicious salads & a variety of Indian delicacies as well as BBQs with fresh fish & seafood for non vegetarians from the local fishing village. The food will be fresh & varied, home cooked with love & soul. All filtered water, detox & Ayurvedic teas, coffees, fresh juices and a glass of vino together at night will all be there. Options for vegans and those with allergies can also be made available.
A 60 min massage as a gift from us, more can be booked and paid for on site. In house relaxing massages, energy work & other therapies sessions available on site.
Ayurveda consultations & Ayurveda Workshop with a Guest speaker from India sharing his knowledge of vedic science, health, art and culture with specific focus on Ayurveda & health.
Morning Trips to local Hindu temples, Sunset Yoga on the beach, Picnic Dinner on Galgibaga (Turtle) beach, lovely evenings by the ocean.
Dolphin spotting trip on Stand Up Paddle Boarding or Kayaks
Transportation to and from the airport ( Goa Dabolim Airport)
& above all lots and lots of fun, new friendships waiting to be formed & sunshine!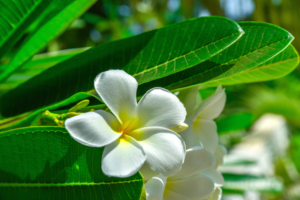 STAY FOR 1 WEEK, FOR 2 OR FOR A MONTH
10% REDUCED RATE FOR BOOKING 2 RETREATS TOGETHER
25% FOR BOOKING THE FULL MONTH
---
Yes, you do. However this is not an overly complicated process, a 30 day eVisa can be obtained easily online for most nationalities, the approval is instant. If you need a longer visa you will need to go to an Indian embassy near you and simply apply in person.
WHICH AIRPORT & AIRLINES ?
The nearest airport to us is Goa Dabolim International (GOI) airport which is about 1.5hrs away. We will organise a free transport for you from the airport to the retreat.
Purely from personal experience, we have used Thomson Airways, JetAirways & Qatar Airways previously to fly into India.
Thompson Airways has chartered flights direct to Goa Airport from London, which is pretty cool and we just checked about 499GBP return.
Jet Airways have daily flights from London and major European hubs to Mumbai, from there another short domestic flight to Goa, which can also be with JetAirways.
Qatar Airways on the other hand flies from most European cities to Dubai and then a connecting flight direct to Goa.
Depending on which route you prefer. Let us know if you need help.
WHAT ABOUT HEALTH & SAFETY ?
From our experience we have never had any health issues whilst in Goa, however as with most travelling abroad common sense keeps you safe. Though there are no chances of serious illness or epidemics in Goa and therefore no need for injections, jabs or travel pills simple things like: drinking plenty of filtered water to keep hydrated, wearing appropriate factor sunscreen & having adequate travel insurance are pretty obvious ones which we will insist on.
Goa is a pretty Westernised place with many that have moved there permanently, especially South Goa therefore security is strong. The house itself is in a village surrounded by other homes and also has manned security.
We're sure you have others and if you do please let us know!
Reviews
Write a review - tell others about your experience.
Thank you!
We're glad you've joined our retreat community. See you around :)
Return to my event
×