Ancestral Healing & Kundalini Yoga Retreat
Akasha Wellness Retreat
Sep 23, 2017 - Sep 28, 2017

(6 days)

Double Room - Private - €1,099.00 Queen Room - Private - €1,149.00 Twin Room - Sharing - €749.00
About us
A retreat Into the INNER MASTER
We are the Progeny of the Past.  We are the biological collective result of countless generations that lived, learned, taught, created, and dreamed.  They collectively created our physical reality through their successes and failures.  The actions of our past generations inevitably influence and impact our present one.
The cells of our bodies contain the echoes of our ancestral family memories.  They are significant factors that determine the way we perceive and deal with our current reality.  Reconnection with our lineage helps us to understand who we are and where we came from.
Realigning our ancestral process is a necessary reorganisation that will allow the release of energetic blockages in one's life and in the lives of one's descendants.  It is an intense and deep process of multidimensional forgiveness that encompasses a realm beyond time, space, dimensions and frequencies. It is an act of reverence, honour and acceptance, which will release the old paradigm, Heal ancient wounds, and clear the phantom pains imprinted in our memory cells and in our pain bodies.
This RETREAT is a journey into the inner master, as we explore the principles of existence that are encoded in our own wise bodies as main tools for self knowing, alignment  and connecting with the wisdom and fundamental laws that governs our natural world, the planet and the universe.

  This work is for true and lasting transformation.
What's included:
Twice daily  Kundalini yoga  & meditation sessions
Daily Meditation, Ancient Healing & Sound Alchemy sessions conducted & Fire Ceremony by Susan Rozo
Guided trip to Bucegi Mountains with transport, picnic & guided hike.
Introduction to yoga philosophy and health coaching
Enjoy hiking, nature & forest walks
Chakra Balancing Nutrition: 3 Daily healthy vegan & vegetarian meals all organic and local produce
5 nights accommodation in boutique rooms with en-suite bathrooms and glorious mountain views
Daily Chakra Balancing Superfood Juice & Smoothies
Group activities, cinema & library, creative arts & crafts
Unlimited Jacuzzi Hot Tub & Sauna
Optional Spa Massage Therapy & Salt Herbal Bath Soak Rituals
Pick up & Drop Off to & from Brasov City
Integrative Medicine & Nutrition support from Resident Medical Doctors.
Skill level
Beginner & Intermediate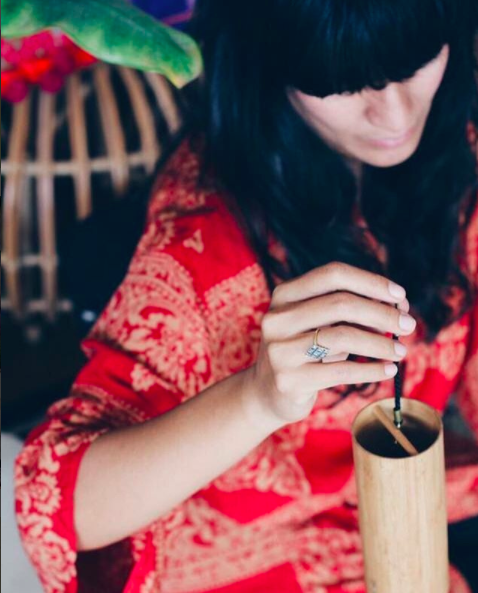 Retreat Itinerary
FIRST DAY OPENING CEREMONY
RAPEH, CACAO AND SOUND CEREMONY
In combination with the Sacred Sounds, each participant will be given Rape'h, a divine tobacco based medicine sourced directly from indigenous tribes in the Amazon.  The medicine will cleanse the physical and subtle bodies allowing each participant to release holding patterns, while the Sacred Sounds bathe and support them on a journey of letting go.
SECOND DAY

 

MORNING 7TH COLOUR LIGHT RAYS MEDITATION & Trip to Bucegi Mountains & the Romanian Sphinx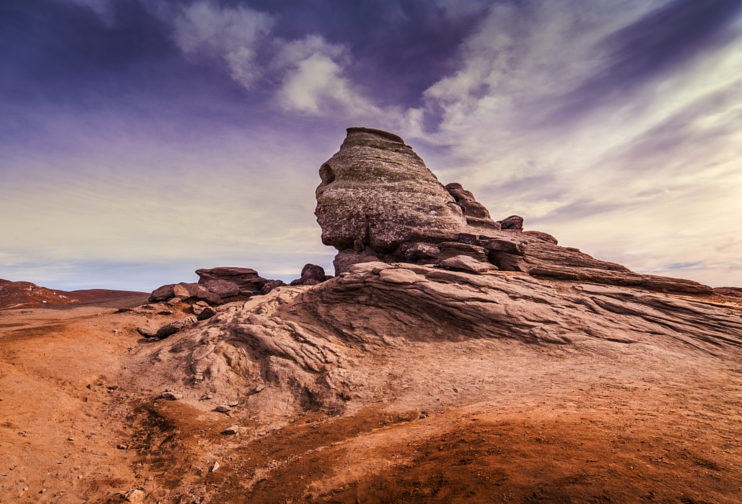 Photo by Dragos Pop
Yoga for the para sympathetic system is a series of movements where asanas are gently undertaken and  held so as to release old holding patterns.  This yoga will lead the attendees to comfortably inquire where tensions are being held and simply release them.  The yoga will also be offered in conjunction with Sacred Sound work and as a preparation to open the body to receive the Crystal work.
Half Day Trip to Bucegi Mountains & the ancient Sphinx, a place with incredible ancient energy and potential to heal. In old Romanian language "a bucegi" means "to choose" – these are "the chosen" mountains; and for good reason. The legendary Sphinx of the Bucegi Mountains (2200 m altitude) is a rock shaped by wind and other natural phenomenon as a man's head. It is considered to represent a spiritually powerful place and a symbol of the spirit of the Dacians, ancestors of the Romanian people.
THIRD DAY 

ELEMENTAL SOUND MEDITATION & 

ELEMENTAL DANCE 
We will join together to dance the elements in a space supported by Susan Rozo via a carefully selected soundtrack the group will engage in exploring the embodiment of each element, Fire, Earth, Air and Water.  Moving freely as the music takes them into deep relationship with how the individual elements are held within their body and starts to bring them gently into balance through dance.  New Vitality and Health will be ushered into place leaving the attendee more attuned with their body.
FOURTH DAY

  – 

ANCESTRAL HEALING WORKSHOP
Join us on this explorative workshop through sound & colour light frequencies. Each cell in the body communicates and participates in the vibrational orchestra that co-creates every level of one's being. By connecting at a cellular level Susan allows sound and colour to align your being in a universal rhythm, bringing you into a state of flow that facilitates deep healing in a profound way that can be gently integrated.
As part of her therapeutic approach on this workshop, Susan particularly focuses on ancestral healing to look at past wounds, whether physical, emotional, mental or etheric. Fear, phobia, grief and distorted ego identification are some of the limiting factors that prevent living fully and freely in the present and form patterns of deep attachment through lifetimes, passing on to us from our ancestors through cellular memory. Susan's approach to healing can subtly allow a loosening of this patterning. Somewhat Contemporary shamanic in style this treatment takes a holistic view that helps tackle anything from Chronic aches and pains to specific physical, energetic, emotional, etheric or mental conditions. the method is a spiritual technology from Lemurian times.
FIFTH -DAY

  – 

SOUND ALCHEMY ACTIVATION
Our healing choir combines each of our individual sound channels to create a sound scape of woven light-energy.  This weaving creates a super-safe space in which attendees will be held so that they can receive a download of the new codes that are on offer to bring all of humanity into the Golden Age.  The choir brings in the new coding along the pathways of sound directing and orientating the light-energy via voice.  This work is both healing and empowering, placing the individual into direct contact with the I-AM.
SIXTH-DAY 
MORNING MEDITATION
CLOSING FIRE CEREMONY
During the closing Fire Ceremony each attendee will be invited to use the beat of the drum and the shake of the rattle to make a Fire Dance.  This is a Native American way of using the fire to burn away old patterns and blow in new intentions.  The movements of the Fire Dance will be guided and is both a fun and sensitive way to anchor in change and intentions.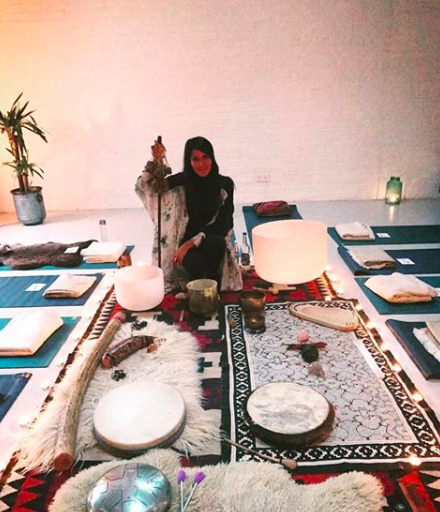 RETREAT PROGRAM
Day 1 Arrival Day
16.00PM – 18.00PM Arrival & Registration & first chakra juice + Centre Tour
18.00PM – 19.30PM Evening Yoga & Meditation Practice
19.30PM – 20.30PM Candlelit Dinner & Fire Pit
21.00PM – OPENING CEREMONY: RAPEH, CACAO AND SOUND CEREMONY
___________________________________________________
DAY 2, 3, 4, 5 Full retreat Days
7.00AM – Wake Up
7.30AM – 9.30AM Morning Yoga, Pranayama & Meditation Practice + Charkra Juice
9.30AM – 10.30AM Breakfast
10.30AM – 13.00PM Free Time & Spa Therapies*
13.00PM – 14.00PM Lunch
14.00PM – 18.00PM Free Time & Spa Therapies*
16.00PM – 17.00PM Optional Yoga or Meditation Workshop*
18.00PM – 19.30PM Evening Yoga & Meditation Practice
19.30PM – 20.30PM Dinner
21.00PM – Optional Group Activity*
___________________________________________________
DAY 6 Departure Day
7.00AM – Wake Up
7.30AM – 9.30AM Morning Yoga, Pranayama & Meditation Practice + Charkra Juice
9.30AM – 10.30AM Breakfast
13.00AM – 11.30AM Closing Circle & Departure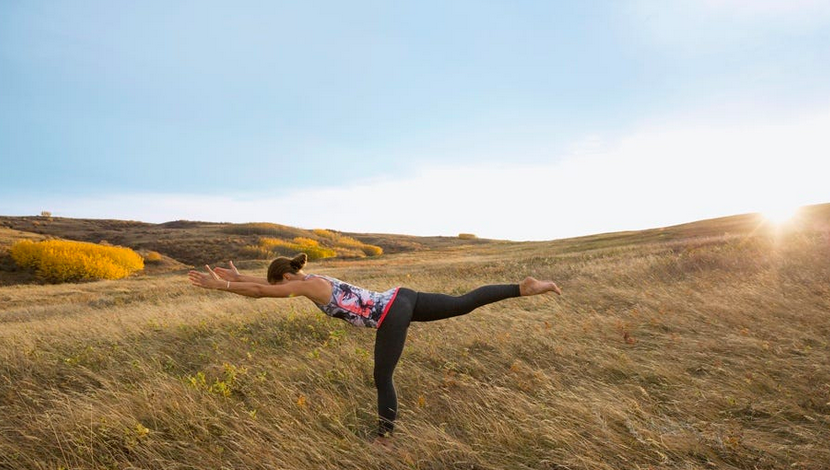 Good to know
All ages are welcome as participants.
Accommodation is in individual bedrooms on a single or double occupancy ( friends or a couple sharing a large queen bed)
We provide all Yoga Mats & Props just bring an open mind.
Weather in the mountains can be unpredictable if you plan to go walking in nature please bring warm clothing & waterproof shoes.
Morning Practice consists of 90 minutes of yoga asana & pranayama and 30 minutes sitting meditation or chanting. Morning practice is followed by a daily chakra balancing juice before breakfast.


Evening Practice consists of 60 minutes of yoga and pranayama and 30 minutes sitting meditation.

Optional Evening Group Activities include Movie Nights, Group Games, Hang Out Nights, Live Musicians both Local Folk & Kirtan Chanting Nights.
During Free Time & Spa Therapies you are free to spend your time as you want to, Massage Therapies and Salt Baths are booked & paid for separately please see our Spa Menu.
Optional Yoga & Meditation Workshops. Daily we have a workshop dedicated to improving practice which is booked & paid for separately for those that want to further their practice or maybe set a personal practice flow this may include Yoga Alignment Workshop, Acroyoga, Kundalini or Thai Massage Workshop.
We practice a Digital Detox Retreat, this is to allow your mind to disconnect from the overload of digital communications and listen more deeply to life, connect with others on the retreat and live in the present moment. We provide a Guest access computer for use during the retreat. On Departure Day we will gladly provide Wifi access to get in touch with your friends & family or to share your photos on social media.
Every morning until breakfast time and one full morning until noon we practice a silent retreat, this is a powerful tool to connect with yourself, pick a good book and explore the true benefits of being on R/E.TREAT. This is YOUR time.
Optional Activities whilst at AKASHA R/E.TREAT are:

DIY Corner: Make your own Mandala Paintings, Dreamcatcher, Art. We encourage you to be creative during R/E.TREAT and maybe explore skills you never knew you had.
Skiing in the winter we can assist with transport to the nearest skiing slope 30min away.
Horse Riding with local trained horses
Hiking in the mountains and local valleys
Nutrition & Lifestyle Medical Screening with the Resident Medical Advisor.
Reviews
Write a review - tell others about your experience.
Thank you!
We're glad you've joined our retreat community. See you around :)
Return to my event
×