A Divine Femme Yoga Holiday
Akasha Wellness Retreat
Sep 10 - 15, 2017

(6 days)

Double Room - Private - €1,025.00 Queen Room - Private - €1,075.00 Twin Room - Sharing - €675.00
About us
Discover the essence of the female spirit
A woman's innate feminine intuition cannot flow spontaneously when masqueraded beneath a cloak of time, schedules, briefcases, business suits and corporate board meetings. It is not the natural way, the loving way. A women's soul, heart & power lies deep within her being. A lingering force to be awakened.
Separation from the feminine essence creates physical and emotional imbalances, including allergies, addictions, pre-menstrual tension, post-natal depression, eating disorders and menopausal symptoms amongst many others.
Begin your autumn by studying and celebrating your own divine femme. This 6 day, 5 night workshop will build strength and provide a reprieve from the hectic outside world. Each morning will begin with a strengthening, centering yoga practice designed to wake up the body, restore the muscles and celebrate the power of the female body. Our daily workshops will explore many aspects of living a healthy, balanced, empowered life — from balancing our daily workloads and emotional energy to making space to nurture our deepest selves.
A retreat for ladies only allowing you the tools, the supporting environment & the time to rediscover the divine within you.  You may leave with a few new ideas but definitely a  lot of new sisters from around the globe.
A program brought to Akasha by Natalee Brown (USA) and Krishna Khunti (UK).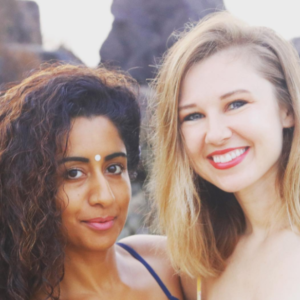 What's included:
Twice Daily yoga & meditation sessions, Morning Power Yoga and evening Yin / Restorative Yoga facilitated by two international yoga teachers
Sacred Vedic Fire Ceremony & intention setting
Mindful activities & workshops focused on building a powerful divine femme
Hiking, nature & forest walks
Chakra Balancing Nutrition: 3 Daily healthy vegan & vegetarian meals all organic and local produce
5 nights accommodation in boutique rooms with en-suite bathrooms and glorious mountain views
Daily Chakra Balancing Superfood Juice & Smoothies
Group activities, cinema & library, creative arts & crafts
Unlimited Jacuzzi Hot Tub & Sauna
Optional Spa Massage Therapy & Salt Herbal Bath Soak Rituals
Pick up & Drop Off to & from Brasov City
Integrative Medicine & Nutrition support from Resident Medical Doctors.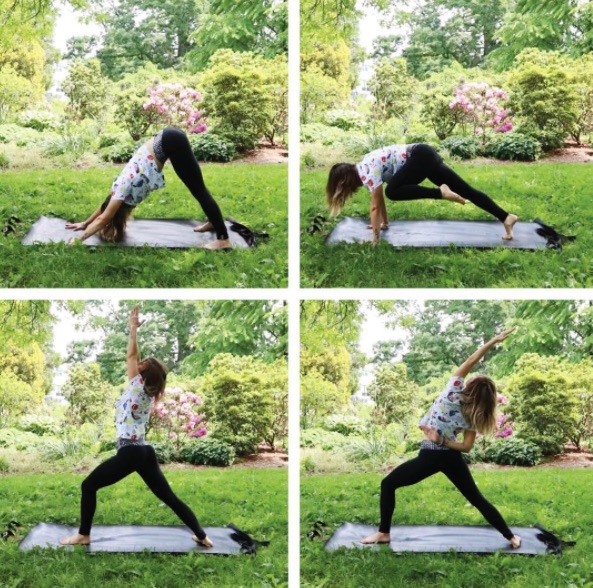 Workshops & Activities during the Retreat
Future Facing Femme Workshop (1.5 hrs) with  Krishna Khunti 
Through a series of coaching and personal developmental methods; this workshop allows women to gain grounding and a deep connection to their inner voice and intuition. Helping identify key values, priorities and milestones to bring synergy between the current and future self. Illuminating and revealing a deeper clarity to help move closer to manifesting the best version of You!
Agnihotra Havan (Sacred Vedic Fire Ceremony) (1 hrs) with  Krishna Khunti 
The benefits of agnihotra is multi-dimensional. Spiritually, it has an enlightening effect on the soul because selected verses from the Vedas are recited during the course of fire. Socially, it strengthens bonds between members of a community because often groups of people get together to carry it out communally. Hygienically, it has the effect of medicinal cleansing of air and reduces pollution. Physically, agnihotra also has an uplifting effect on the material domains of human life, that is, the body and mind (memory, intellect, autonomic and sensori- motor functions). 
The very essence of the ceremony is sacrifice, that is, self-denial aimed at sharing with and giving to others. Each mantra that is chanted ends with the words "idam na mama" which means this (the oblation put into the fire) is not mine. This is a reminder that all will pass on to others ultimately the Universe, the Creator, is the only true 'owner'.
Om Healing/ Chanting (Sound Healing) (1 hrs) with  Krishna Khunti 
Om is the primordial sound creating and pervading the whole universe. The sound Om belongs to all humanity, to all nations and to all religions. Om Healing, through chanting, can balance us physically, mentally, emotionally and spiritually. When you go through this simple but powerful process, emotions are released and inner peace and love arises. It leads to a more joyful life and supports our health and our meditation practice.
Loving Our Bodies (1 hrs) with  Natalee Brown
Let's talk about the divinity of our female bodies at every stage of life. Images in the media and societal expectations in our minds of what the body "should" look like, which sometimes conflict with our love for ourselves. Let's discuss healthy ways to manage this external input and be grateful for our beautiful bodies, just the way they are.
Calling all Wonder Women (1 hrs) with  Natalee Brown
Let's talk about the many roles women are expected to juggle and the illusion of "having it all." In this sharing circle, we'll discuss creating a healthy balance and maintaining space for ourselves in a hyper-demanding world.
She Let Go (1 hrs) with Natalee Brown
As women, we have the capacity to feel deep emotional connections to the people places and things that have helped shape our experiences and mould our lives. Because of this, it can be hard to let go of the things that no longer serve us. Let's discuss our experiences with letting go, and share advice on making space for new experiences.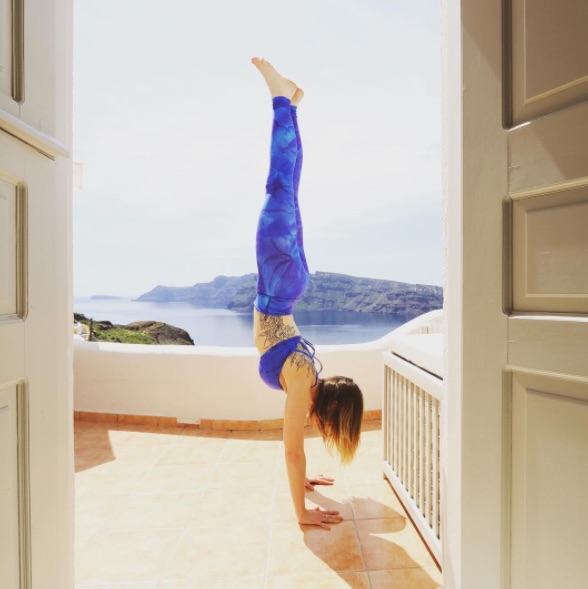 Skill level
Beginner & Intermediate
RETREAT PROGRAM
Day 1 Arrival Day
16.00PM – 18.00PM Arrival & Registration & first chakra juice + Centre Tour
18.00PM – 19.30PM Evening Yoga & Meditation Practice
19.30PM – 20.30PM Candlelit Dinner & Fire Pit
21.00PM – Optional Group Activity*
___________________________________________________
DAY 2, 3, 4, 5 Full retreat Days
7.00AM – Wake Up
7.30AM – 9.30AM Morning Yoga, Pranayama & Meditation Practice + Charkra Juice
9.30AM – 10.30AM Breakfast
10.30AM – 13.00PM Free Time & Spa Therapies*
13.00PM – 14.00PM Lunch
14.00PM – 18.00PM Free Time & Spa Therapies*
16.00PM – 17.00PM Optional Yoga or Meditation Workshop*
18.00PM – 19.30PM Evening Yoga & Meditation Practice
19.30PM – 20.30PM Dinner
21.00PM – Optional Group Activity*
___________________________________________________
DAY 6 Departure Day
7.00AM – Wake Up
7.30AM – 9.30AM Morning Yoga, Pranayama & Meditation Practice + Charkra Juice
9.30AM – 10.30AM Breakfast
10.30AM – 11.30AM Closing Circle & Departure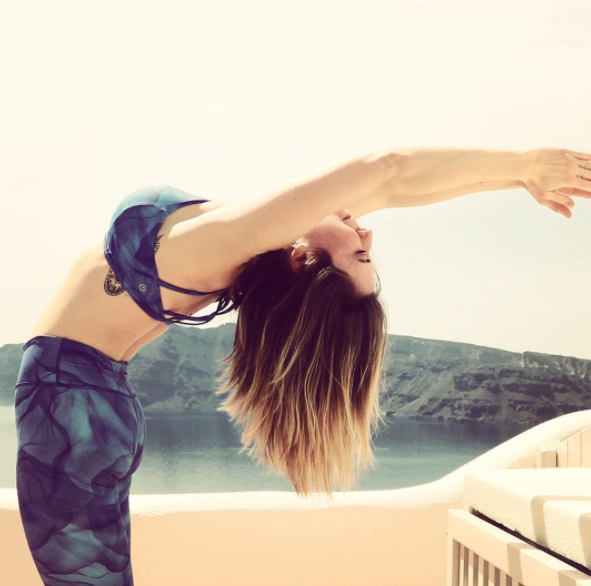 Good to know:
All ages are welcome as participants.
We provide all Yoga Mats & Props, if you need specific items for your child please bring these with you.
Weather in the mountains can be unpredictable if you plan to go walking in nature please bring warm clothing & waterproof shoes.
Morning Practice consists of 90 minutes of yoga asana & pranayama and 30 minutes sitting meditation or chanting. Morning practice is followed by a daily chakra balancing juice before breakfast.


Evening Practice consists of 60 minutes of yoga and pranayama and 30 minutes sitting meditation.

Optional Evening Group Activities include Movie Nights, Group Games, Hang Out Nights, Live Musicians both Local Folk & Kirtan Chanting Nights.
During Free Time & Spa Therapies you are free to spend your time as you want to, Massage Therapies and Salt Baths are booked & paid for separately please see our Spa Menu.
Optional Yoga & Meditation Workshops. Daily we have a workshop dedicated to improving practice which is booked & paid for separately for those that want to further their practice or maybe set a personal practice flow this may include Yoga Alignment Workshop, Acroyoga, Kundalini or Thai Massage Workshop.
We practice a Digital Detox Retreat, this is to allow your mind to disconnect from the overload of digital communications and listen more deeply to life, connect with others on the retreat and live in the present moment. We provide a Guest access computer for use during the retreat. On Departure Day we will gladly provide Wifi access to get in touch with your friends & family or to share your photos on social media.
Every morning until breakfast time and one full morning until noon we practice a silent retreat, this is a powerful tool to connect with yourself, pick a good book and explore the true benefits of being on R/E.TREAT. This is YOUR time.
Optional Activities whilst at AKASHA R/E.TREAT are:

DIY Corner: Make your own Mandala Paintings, Dreamcatcher, Art. We encourage you to be creative during R/E.TREAT and maybe explore skills you never knew you had.
Skiing in the winter we can assist with transport to the nearest skiing slope 30min away.
Horse Riding with local trained horses
Hiking in the mountains and local valleys
Nutrition & Lifestyle Medical Screening with the Resident Medical Advisor.
Reviews
Write a review - tell others about your experience.
Thank you!
We're glad you've joined our retreat community. See you around :)
Return to my event
×