Transylvania Yoga & Hiking Retreat by Yoga Masha
Akasha Wellness Retreat
Sep 3 - 8, 2017

(6 days)

Double Room - Private - €975.00 Queen Room - Private - €1,025.00 Twin Room - Sharing - €625.00
About us
Set in a picturesque village inside Romania's most beautiful National Park, Piatra Craiului (King's Stone) mountains, our Transylvania yoga & hiking retreat will be an experience of a lifetime!
Yoga, breathing and meditation practices to recharge your body and mind combined with nature and mountain walks to nurture your soul are complemented by historic outings to Transylvania's most emblematic sites, like the Dracula Castle and stunning countryside.
The Piatra Craiului National Park, one of the most majestic mountain ranges & unspoilt natural reserves in Romania harbors huge expanses of unspoilt forests and is home to wild bears, mountain goats, wolves and lynx …some of which are the last surviving species in Europe.
In this quiet & quaint village you will find a handful of hard working mountain farmers & shepherds maintaining traditions going back hundreds of years, transporting you back in history.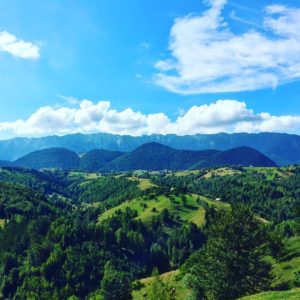 The Transylvania yoga & hiking retreat includes:
Pick up & Drop Off to Bucharest airport (at a given time)
Twice daily yoga sessions with Masha Kovacs
Guided hiking, nature & forest walks
Historic outing to Dracula's Castle and more
5 nights accommodation in boutique rooms with en-suite bathrooms and glorious mountain views
3 Daily healthy vegan & vegetarian meals all organic and local produce
Daily Superfood Juice & Smoothies
Sauna & Outdoor hot tub with Epsom salts
On site Spa Therapies & Salt Herbal Bath Soak Rituals
Meals
You will enjoy 3 delicious vegan/vegetarian, gluten free meals each day plus superfood juices and smoothies, as well as fresh fruit and teas available all day.
The delicious menu is designed to fortify your overall health & wellbeing using organic unprocessed seasonal produce with the highest nutrient content possible. The food here is not only delicious and easily digested but deeply nourishing, sustaining, healing and energy-boosting: the combination of ingredients acts as anti-inflammatory, alkaline foods that balance hormones, blood sugar and blood pressure.
The aim is that you'll pick up good habits from being on retreat and that you'll continue to live a healthy & balanced lifestyle back home using essential principles about food & nutrition that are easily applicable in our daily lives. You will receive all the yummy recipes at the end of the retreat so you can keep on eating the same delicious food at home.
The Yoga Program
The yoga program is appropriate for all levels from total beginners to seasoned yoga students and includes Asana, Meditation and Pranayama (breathwork). You'll be guided to get out of your comfort zone in a safe and loving environment and receive individualized attention.
We will have twice daily yoga practices with a 90min. invigorating morning yoga session and a gentle 60min. afternoon practice to loosen you up after the day.
By the end of our yoga retreat you will feel deeply recharged and renewed: physically, emotionally & in spirit.
The attendance to the yoga program and all activities is optional. If there is a morning you prefer to sleep in or an afternoon you would rather hang out in the outdoor bathtub than come to class, that's ok! Whatever makes you feel best, please do that.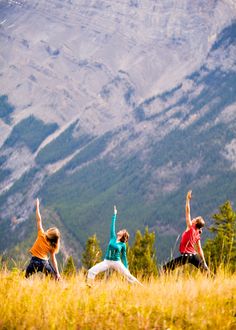 Guided activities
These are optional and depending on the weather and guest preferences may include:
– Day Hikes in the King's Stone Mountains and National Park
– Dracula Castle in Bran outing
– Hiking in the local valleys and gorges
– Medieval town of Brasov and its famous Black Church outing
– Peasant Fortress in Rasnov (13th century) outing
– Bear Sanctuary visit
Other activities & services that can be booked at an extra charge are:
– Spa therapies
– Horse riding
– Nutrition & Lifestyle Medical Screening with the resident medical advisor.
Retreat Program
Sunday Sept 3 – arrival day
12-14h pick up from airport
14 – 16h Arrival & smoothie + retreat centre tour
18 – 19h Yoga Practice
19 – 20h Candlelit Dinner
Monday Sep 4, Tuesday Sep 5, Thursday Sep 7
7.30 – 9h Yoga, Pranayama & Meditation
9.15 – 10h Smoothie & Breakfast
10.30 – 17h Mountain Hike/ Dracula Castle & Transylvania sightseeing
18 – 19h Gentle Yoga
19 – 20h Dinner
Wednesday Sep 6
7.30 – 9h Yoga, Pranayama & Meditation
9.15 – 10h Smoothie & Breakfast
10 – 13h Free Time & Spa Therapies*
13 – 14h Lunch
14 – 19h Free Time & Spa Therapies*
19 – 20h Dinner
Friday Sept 8 – departure day
7.30 – 9h Yoga, Pranayama & Meditation
9.15 – 10h Smoothie & Breakfast
10 – 11h Closing Circle & Departure
*Spa Therapies are optional and to be booked on location. Please ask us for the info pack for full information and detailed prices of all services available.
Package price per person (excl. flights)
Shared twin, ensuite bathroom: 699€
Single, ensuite bathroom: 980€
Booking
To book and secure a place on our Transylvania yoga & hiking retreat you need to pay a deposit of €150. The remainder will be due by July 1st.
Reviews
Write a review - tell others about your experience.
Thank you!
We're glad you've joined our retreat community. See you around :)
Return to my event
×