Dreamlike Enlightenment: Understanding Illusion from a Dzogchen Perspective
About us
Tsoknyi Rinpoche often quotes an ancient teaching of the Buddha:  "My dreamlike form appears to dreamlike beings to show them the dreamlike path that leads to dreamlike enlightenment."
If even enlightenment is said to be dreamlike, what is it to be fully awake, free from all illusion, yet with a heart full of compassion? Rinpoche will teach on these profound themes in this retreat from a Dzogchen perspective.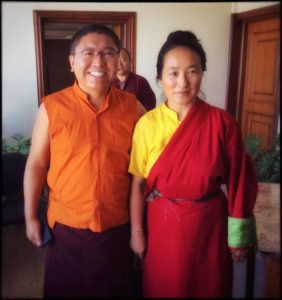 We are very fortunate that Rinpoche has specially invited Khandro La Tseringma to
be
with
us
at this retreat (if she gets a U.S. Visa in time). Khandro is an oracle for the Dalai Lama, healer and dharma teacher. Here is a little bit more about her from an interview for Sumeru Books.
http://www.sumeru-books.com/thoughts-today-khandro-la-tseringma/
Pundarika is offering a limited number of scholarships for the tuition portion of this retreat. To apply for a scholarship, read the scholarship information and complete the scholarship form at this link before you register with the Garrison Institute.  Please note:  The scholarship application deadline was June 1, 2017, and has now passed.  https://tsoknyirinpoche.org/retreats/scholarship-information/
For registration and more information, please visit the Garrison Institute Website at:
Reviews
Write a review - tell others about your experience.
Thank you!
We're glad you've joined our retreat community. See you around :)
Return to my event
×