GOA, INDIA – March 17-23, 2018
EAT.PRAY.MOVE

Mar 17 - 23, 2018 (7 days)

GOA Shared Room - $3,295.00 GOA Single Room - $3,895.00
About us
FORM+FOCUS [LUXURY] – Join us on our annual escape to the Goan sunshine in southern India. This year we're exploring two locations – both top luxury hotels in various parts of the region to give guests the taste of the culture. Daily yoga, travel-journal creation classes, and plenty of R&R!
FORM + FOCUS
We are so excited about another special collaboration with Julian Hyzler from EASEL&LENS to combine a look at creative focus with travel-journal creation classes throughout the week. Yoga and meditation classes will be held daily to prepare our bodies and minds to find the 'calm in the chaos' of the sensory-overload that is India – and then these creative projects will help us find new ways of seeing – both yoga and art working together to find FOCUS in the many layers of smells, sites, and sounds that abound in exotic Goa. *NO PREVIOUS ART OR YOGA BACKGROUND REQUIRED. All levels are welcome, and participation is voluntary. Projects and classes will be offered as a completely exploratory, non-intimidating and personal experience.
Also, this creative retreat features "design curation" by Rupi Sood, Founder and Editor-in-Chief of J'AIPUR, an East-meets-West arts and culture journal. In addition to creating and curating online content for the magazine, she publishes bi-annual print editions which are sold in select shops around the world. Rupi was born in India, raised in Canada and now lives in Brooklyn, New York, with her husband, two children and a Jack Russell Terrier named Sherlock Holmes. She is an EPM multiple time past guest and now helps to plan exciting new lifestyle additions to our India retreats. *EACH GUEST WILL RECEIVE A SIGNED COPY OF J'AIPUR JOURNAL DURING THE RETREAT*
GIVE BACK RETREAT
This retreat is part of our GIVE BACK initiative, where EPM will donate at least 10% of profits to a humanitarian partner in the community where each retreat is held. Our partner in India is MAGIC BUS who "steers children towards a better life with better awareness, better life skills, and better opportunities, in the journey from childhood to livelihood."
HOTELS
To give guests a varied experience of Goa, we'll be staying at 2 locations throughout the week. We begin the retreat at the southern end of Goa, not far from the airport in the quiet, beach setting where guests can relax after their journey. We'll be guests at the award-winning luxury hotel Alila Diwa Goa. Set amid lush paddy fields, Alila Diwa Goa blends the best of contemporary Goan architecture – high pitched roofs, wide verandahs and tranquil courtyards – with rich cultural traditions to fashion an extraordinary experience in luxury destination travel.
Next we'll move north to stay at an award-winning private luxury boutique villa in Goa, Coco Shambhala (Voted in 2016 as "India's #1 Boutique Hotel"). Set in an amazing tropical garden with freeform jungle swimming pool and private jet plunge pools, these gorgeous villas are the finest in comfortable luxury. They have been designed in complete harmony with the landscape and cultural milieu giving guests a glorious retreat from the bustle of India. The architectural balance offers the sophisticated international traveller a place of privacy and nurture where a sense of balance can be found. Named by Conde Nast Traveller as one the best villas in the world for small groups, where outstanding service is top.
CUISINE
Healthful, vegetarian food is part of the retreat experience, including breakfast, lunch, and dinner daily either hosted at our hotel or out and about in town. Some even come served on a banana leaf! The cuisine is simple, delicious and Indian, using fresh ingredients from local markets. We will take our tastebuds further by exploring Indian cuisine in a cooking class where we'll learn a bit of how to bring the flavors of India back home with us!
SURROUNDING AREA
Guests will not only enjoy the grounds of the hotels, the outdoor areas including a lovely pool, patio and lounges, but the retreat includes some amazing day-trips to the surrounding sites. A guided day in and around Goa will lead guests through an introduction to this area including the beaches, churches, and other main sites. Other daytrips and experiences will include learning about Ayurveda and also enjoying a cooking class. The final full day entails a trip to a glorious spa where guests can be pampered to their heart's content…what better way to wrap up a week of yoga than a day of pure relaxation.
YOGA
Daily meditation and yoga classes will be offered in a way to relax, stimulate, and help guests grow in their own personal practice. Classes are open to all levels, beginner to practiced, and can range from gentle, restorative, and more vigorous vinyasa flow and ashtanga styles.* Style and class levels will be determined and moulded to fit participating students' needs, and with a small intimate retreat class size, students will be able to get personalized attention and comfortability to deeply explore their practice. Depending on each retreat location, classes will be held in a dedicated indoor yoga space and some also offer outdoor options as well for us to use if the weather is agreeable.
Certified yoga instructor and EPM founder, Erin Lewis, will facilitate the classes, helping each student focus on improving their practice and gaining new insights into their bodies and movements. She's studied various types of yoga disciplines since 1998, concentrating on the Ashtanga discipline since 2008. She received her teacher certification in Florence, Italy and has continued her education with various specialty certifications throughout the years. She now combines powerful movements with more anatomical-based core vinyasa flow and restorative movement in her personal practice and teaching style.
* Participation in classes and activities is optional throughout the retreat. All levels welcome!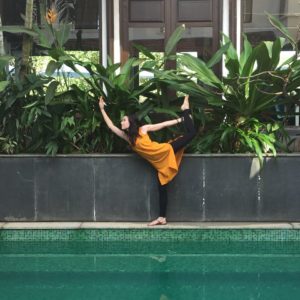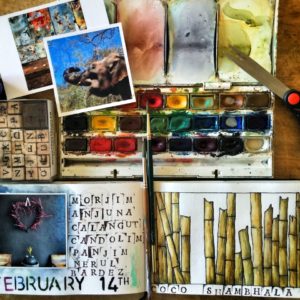 Reviews
Write a review - tell others about your experience.
Thank you!
We're glad you've joined our retreat community. See you around :)
Return to my event
×