5 Day Retreat – Grow Your Business through Relaxing Breakthroughs
Akasha Wellness Retreat
Sep 16 - 20, 2017

(5 days)

Retreat Includes: 4 nights accommodation from Sept 16th-20th All meals during the stay at the retreat All organised activities on-site and off-site Gifts & surprises From $2500 / person. Booking &…
About us
A spiritual business coaching retreat for female entrepreneurs
This 5 Day retreat is a deep transformational journey that will translate into multiple levels of growth in your business facilitated by Consuela Dezso.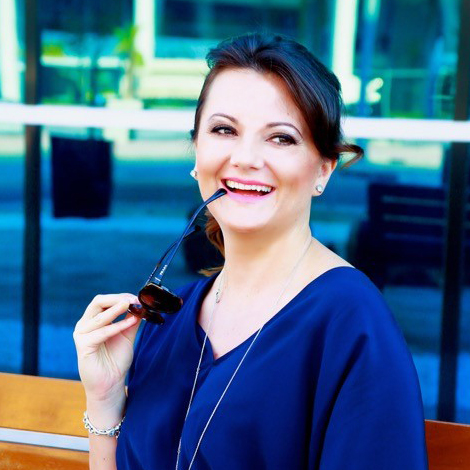 About Consuela
My mission is to empower women to grow their own passion business with ease & flow by accessing their intuitive feminine energy. I like to call myself a "Spiritual Business Coach", because I go beyond business processes to help my clients.
I think there are enough businesses out there focused solely on money, power, and competition. It's time to show the world a more inclusive, soft, and collectively abundant side to business, don't you think? 
While I have an MBA and worked with large corporations for many years, my deepest purpose is to empower inspiring women through entrepreneurship. I believe that every single one of us has a deep purpose, and I'm here to help you uncover yours and thrive from it.
Why this retreat will be a life-changing experience for you & your business:
Because I know what it's like to follow strict (and boring) business processes that others tell you will work but your business is not expanding the way it deserves to. 

Because I've personally experienced the magic that lies beyond our logical brain's limitations, which is what I'll help you experience in this retreat. All breakthrough ideas come from your feminine, intuitive side, and I'll help you access that magical space, which is truly limitless!

Because I've helped and continue to support women just like you to achieve phenomenal results in their business through deep personal growth and transformation. This is my vocation, and I take great passion in it.  
After our 5 days together, you'll leave feeling:
A deep sense of purpose
Confident & Powerful
Ready to take your business to new heights
Your 
Daily 
Retreat 
Routine
You'll wake up to energizing morning yoga classes & delicious vegan food prepared on sight every single day
You'll connect with nature, walk, and meditate in Romania's most beautiful sights
You'll link your daily personal transformations to your business at the end of each day
You'll lovingly share your learnings and experiences with your 18 mindful female entrepreneurs sisters
You'll receive individual attention and be carefully coached by me every step of they way 
Amazing Guest Experts
We'll have amazing surprise guest experts, women that I love & respect, helping you connect with your divine feminine energy through Art, Dance, Music, etc.
This retreat is for you if:
>> You're open to explore your feminine energy
>> You believe there's great power in following your intuition to succeed in your business
>> You're open to step into the unknown, be gently challenged and pushed beyond your comfort zone
Reviews
Write a review - tell others about your experience.
Thank you!
We're glad you've joined our retreat community. See you around :)
Return to my event
×