Maya Gods and Goddesses With Maestro Miguel Angel Vergara November 8 – 15, 2018
Buddha Travel
Nov 9, 2018 - Nov 16, 2018

(8 days)

$3,995.00 - Program Price $2,995.00 - Price
About us

Having access to a source of higher consciousness through the Maya Gods and Goddesses gives us an incredibly powerful new perspective on how the Sacred Masculine and Sacred Feminine energies are playing out in our personal lives as well as on Mother Earth. Many of us, both men and women, have woken up to the unconditional love of the Sacred Feminine and are now looking for guidance on how to bring it into balance with the Sacred Masculine in order to create the platform needed for us to do our part in the evolution of Humankind and Mother Earth.
On this journey in the Yucatan, Heart of the Ancient Maya Lands, as you walk through the powerful Maya sites, climb the pyramids, participate in the ceremonies, and connect with the wisdom of the Ancient Ones, you will be creating a channel to higher consciousness. At the sacred site of Ake, Lord Itzamna may call to you with memories of Atlantis, or at Uxmal the Goddess Ix'Cheel may remind you of a promise made to the Mother as a Priestess in ancient times. With each ceremony, each meditation, each offering, and each breath you take in these sacred temples and pyramids, you connect deeply with the higher energies of the Ancient Ones.
Mother Ix'Cheel, Grandmother Ix'Mukane, Lords Itzamna and KuKuulKaan open a portal to higher consciousness where we can receive healing and balance in all our relationships: personal, family, business, community and most importantly we can heal our relationship with Mother Earth.
The key to our evolution is awakening to a higher consciousness. Only then will we be able to fuse the Sacred Masculine and Feminine into one powerful energy that can lead us into a future in balance and harmony with Mother Earth. The Maya Gods and Goddesses are waiting for us in their temples and pyramids and as we step into their energy they are ready to help us unlock the memories of who we really are and why we are here at this crucial time in the evolution of Humankind and Planet Earth. As we raise our consciousness we find new solutions to old problems and evolve into the wise men and women we are.
We invite you to join us for a week of exploring the many gifts of the Maya Gods and Goddesses in their sacred sites. In the MAGIC of these ancient Maya temples anything is possible.
PRESENTERS: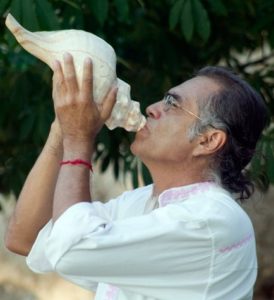 Thank you!
We're glad you've joined our retreat community. See you around :)
Return to my event
×