Nine-Day Ashe Mahamudra and Vajrayana Practices Retreat
Kootenay Shambhala Meditation Centre

Apr 9 - 17, 2018 (9 days)

CAD $1,000.00 – Patron Price CAD $750.00 – Regular Price CAD $450.00 to CAD $750.00 – Scholarship Price (please pre apply)
About us
This will be our sixth annual mahamudra retreat, and the fifth featuring the unique combination of the formless investigations of mahamudra vipashyana and the form practices of shambhala ngondro, werma and scorpion seal. As such, it will count towards the practice requirement for an Acharya-led weekthun for werma or ngondro. Mahamudra illuminates and stabilizes the nature of mind transmission. We will also be using mahamudra investigations to increase our understanding of the mind that visualizes, and thus increase its power and effectiveness.
As you may know, mahamudra is not about discovering the truth once and for all. It's something that we work on every time we lose connection to the nature of mind, and we do this until our discoveries become second nature. This year Acharya Chapman will include a retreat day of Extraordinary Perception to introduce us to Sacred World, Shambhala Ritual, a text by Sakyong Mipham Rinpoche. This text explores the rituals of kyerim as they relate to drala, jnanasattva and samayasattva.
Retreat Structure:
One day for the lung and practice of Sacred World
Two days of Mahamudra and Shambhala Meditation
Seven days that combine sessions of kyerim, or generation stage, practices with sessions of dzokrim, or completion stage practice (Ashe Mahamudra).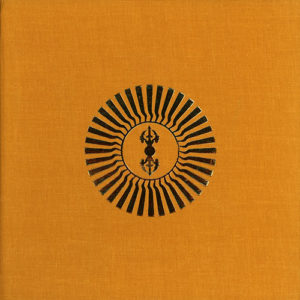 .
Prerequisites:
This retreat is open to all Shambhala vajrayana students who have attended a Vajradhatu Vajrayana Seminary or a Sacred World Assembly. This is a wonderful opportunity for the entire vajra sangha to gather and be of one mind, one heart. If you are doing something other than Rigden ngondro, Werma or Scorpion Seal practice , please contact us directly at nelsonbuddha@gmail.com so that together we can plan to accommodate you.
.
Reviews
Write a review - tell others about your experience.
Thank you!
We're glad you've joined our retreat community. See you around :)
Return to my event
×