4 Days Agnihotra Yoga Retreat, Croatia - December
About us

Luxury Meditation and Yoga Holiday Croatia
---
Modern man with all his problems and daily routines that pressure him, has a legitimate reason to escape, even for a little while.
---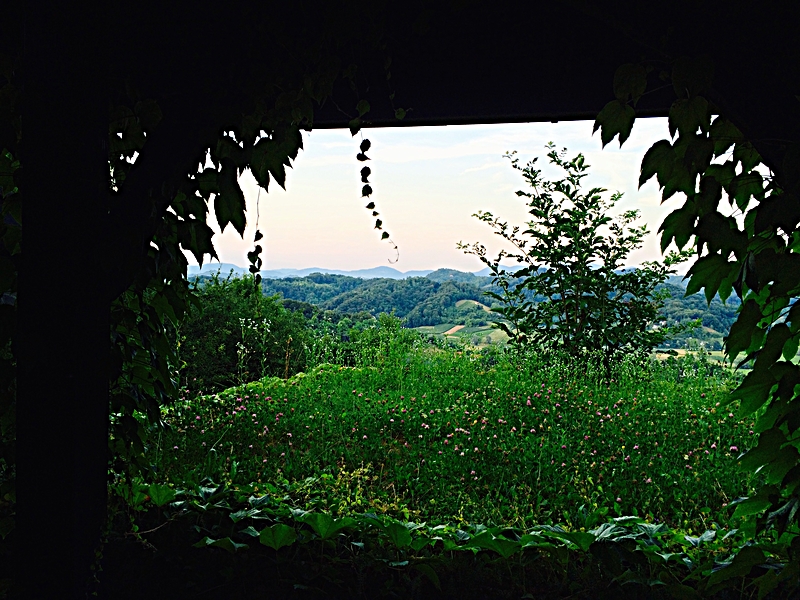 Maya Yoga House invites you to a wellness yoga retreat in the middle of beautiful Croatian countryside. You can also experience Agnihotra fire ceremony, which adds a beautiful and peaceful energy in the house. Agnihotra (Agni means fire, hotra means healing) is an ancient fire ritual from India described in the Veda. It is not linked to any religion, it is purely a practise, an energy ritual that provides healing results. The yoga studio is a warm and welcoming space with lots of daily light. This retreat has been designed as unique fusion of experiences that will make you feel relaxed, healed, connected with nature, and tuned into your inner self. Families, couples, solo travelers, and friends who would like to combine their love of yoga, organic food, and a wellness holiday are welcomed!
Maya Yoga House wants you to feel completely relaxed, please fell free to adjust and organize your daily schedule how ever it suits you. If you wish to follow daily itinerary please feel free to do that, otherwise if you wish to do your own activities or just relax in a beautiful nature surroundings just do that. Maya Yoga House is here to accommodate you, to offer you beautiful fresh organic food directly from the garden, and to make you feel completely relaxed, rejuvenated, happy, and peaceful.
Agnihotra:
Agnihotra is an Ayurveda fire meditation. It's done precisely at sunrise and sunset. This heals the atmosphere and has been scientifically proven to reverse pollution. Agnihotra also heals people, animals and plants. Agni is a Sanskrit word that means fire and Hotra means healing.
Highlights:
Daily yoga classes - styles include general, Hatha, Kundalini, Sivananda and Nidra
Daily meditation sessions
Daily yoga Nidra sessions
Daily Agnihotra fire ceremony
Freedom to customize exercises and activities
Free access to wellness, sport, and spa center
Experienced yoga and meditation instructor
Daily home cooked organic meals
3 nights accommodation
Additional Activites:
Birdwatching
Cycling, swimming, or horseback riding
Exploring nearby places and tourist attractions
Hiking or meditation walks
Vineyard tours and wine tasting
Visiting the wellness and spa facilities nearby




Spa Treatments:
You have two massage sessions included in this retreat. In addition, you have free daily access to the biggest wellness, spa, and sports center in Croatia and it includes free access to all indoor and outdoor pools, numerous different saunas and various sauna programs, and whirlpool use.

There is also a number of other wellness and spa resorts nearby for you to explore. You can book all kinds of beauty treatments, various health programs, and extra massage sessions at an additional cost.


Activity Area:
Maya Yoga House is located 45 km northwest of the capital city of Croatia, Zagreb, in the heart of Croatian famous hills of Zagorje. House is situated on a small hill at an altitude of 160 m, surrounded by garden with organic fruits and vegetables.
Our studio is warm and welcoming space with lots of daily light. It offers glorious views of the famous Zagorje hills, forests, wildflowers and green valleys. Because we are doing Agnihotra fire rituals on a daily basis, there is a beautiful and very peaceful energy in the house.
We offer both private and group classes. All the equipment that you need for a yoga class is supplied by the studio.
Yoga and meditation classes are spoken in Croation, German and English languages.
---
Here in this beautiful natural environment, surrounded by peace & quiet you can let go all of your daily stresses, strengthen your body and calm your mind.
You will leave feeling happier, more balanced, more confident and stronger.
---


Skill Level:
✔ Beginner
✔ Intermediate
✔ Advanced



Example Daily Schedule:
08.00 Yoga for all levels (Asanas, Pranayama, meditation)
10.30 Yoga Nidra
11.30 Organic breakfast
12.30 Daily free entry to wellness, sport and spa center
18.00 Meditation
19.00 Agnihotra fire ritual
20.30 Organic dinner
Menu:
Daily brunches and dinners are included in the price of this retreat. Maya Yoga House aims to provide you with fresh and organic fruit and vegetables grown in their garden. You are very welcome to try numerous kinds of homemade jams, breads, juices, and cakes. If you want something special, just go to the garden to pick up some ingredients and prepare it for yourself in a big kitchen. You can also let the Maya staff do it for you instead.
The following meals are included:
Our meals are:
Accommodation:
Throughout your stay you will be accommodated at Maya Yoga House's beautiful small villa with three rooms. Maya Yoga House is located 45 kilometers northwest from capital city of Croatia, Zagreb and in the heart of Croatian famous hills of Zagorje. The house is situated on a small hill at an altitude of 160 meters surrounded by garden with organic fruit and vegetables. It offers glorious views of the famous Zagorje hills, forests, wild flowers, and green valleys.
Surrounded by amazing nature, organic garden, birds singing sounds, beautiful views of the hills, forests, wild flowers and green valleys, for sure you will feel very relaxed here. There is a big kitchen, if you want to cook yourself a meal with our food from organic garden you are very welcome to do that. There is a laundry room available for you to use and barbecue with a big table in the garden.


Directions:
Driving directions from Zagreb Airport (ZAG)
The fastest way to come from Zagreb to Tuhelj is to take the A2 highway Zagreb-Zabok heading north.
Drive approximately 27 kilometers and get off the highway through the Zabok exit.
When you reach Zabok, please get a hold of Maya Yoga House so that someone can guide you to the location.
Arrival by airplane
Please book your flight to arrive at Zagreb Airport (ZAG). Transfer from and to the airport is included. Maya Yoga House will pick you up from the airport.
Arrival by taxi
From Zagreb Airport (ZAG), you can take a taxi to reach the retreat location.
Cancellation Policy:
A reservation requires a deposit of 30% of the total price.
The deposit is non-refundable, if the booking is canceled.
The rest of the payment should be paid on arrival.
Reviews
Write a review - tell others about your experience.
Thank you!
We're glad you've joined our retreat community. See you around :)
Return to my event
×