Keeping Love Alive
Mountain Waters Retreats

Apr 19 - 22, 2018 (4 days)

Private room - CAD $1,295.00 Private with ensuite - CAD $1,375.00 Shared Cabins - CAD $1,295.00
About us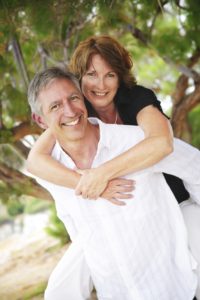 Using mindfulness and experiential exercises, this workshop will teach the skills needed to sustain an energetic, healthy, respectful, and mutually rewarding relationship over time.
 Couples can often find themselves "stuck" – in relationships that have become too busy, too painful, or just too flat and empty. The habitual ways of trying to get out of these stuck places often end up reinforcing disfunction and disagreement. Leading to more pain, anger and despair.
What is necessary is to do something different. Which requires  new tools and  new perspectives.
Having the right tools and reconnecting to what is really important can change relationships profoundly. Whether you are in crisis, just stuck, wanting to enrich what you already have, or find yourself at the beginning of your relationship and want guidance in how to "do it right from the beginning", this workshop will give you a deeper understanding of relationship dynamics and effective tools to support you to create the alive and loving relationship you want.
This workshop will:

1. Offer experiential exercises that will give you concrete skills to take home. It is an opportunity to stop doing what isn't working, and to start doing something that will.

2. Provide an opportunity to have a different experience – to re-connect, to shift attitudes, and to learn how to nourish and care for your relationship.

3. Help you, if you are in crisis and trying to make a decision about the life of your relationship, by providing models and tools to help you use a different lens to filter your decision through, and by assisting you to connect to a deeper, wiser, and less reactive part of yourself to make that decision from.
Reviews
Write a review - tell others about your experience.
Thank you!
We're glad you've joined our retreat community. See you around :)
Return to my event
×