Living In Harmony Retreat: Discover Your Purpose, Sotuta de Peon – March 2018
Buddha Travel
Mar 8, 2018 - Mar 15, 2018

(8 days)

Shared Accommodations Superior Double Casita - $2,995.00 Deluxe Casita King with Private Plunge Pool - $3,295.00 Couple Deluxe Casita King with Private Plunge Pool - $5,995.00
About us

Buddha Travel Approved Retreat:
Sotuta de Peon, Hacienda Viva, Yucatan, Mexico
With Master Life Coach, Alain Phillips
If you feel doubt and confusion and want to find a clearer perspective in your life, this retreat offers the opportunity to discover your connection to your higher intelligence, find direction and inner peace within. Discover what you really desire and how to achieve it!
Living In Harmony retreats offer customized programs for people to find inner wisdom and conscious evolution. We provide you with proven self development tools and curated experiences that support you in order to solve problems, transform, heal, reach your greatest potential and take positive action in your life. You will be personally guided by Alain Phillips, Master Coach of Living In Harmony, to evolve on your personal transformation.
Even though the activities are curated for a group of participants, each individual will be guided in a program of activities designed for your personal perspective and you will receive practical coaching tools that will keep you focused on your personal goal.
Alain Phillips' focus is to provide you with experiences and practical tools for you to be able to access to your inner wisdom, where you will find the answers to maximize your potential, overcome fears, transform limiting beliefs and heal emotional blocks, opening the way to shift out of your comfort zone, achieve goals and maintain a healthy emotional momentum.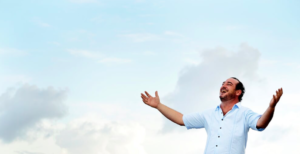 These are some reasons for participating in our Living In Harmony Retreats that our clients have shared with us:
Sometimes it is healthy to take some time off the ordinary every day life, and be able to give yourself some time to have a real look inside and find a path of self evolution
Maybe you want to take a new step in your life but you do not know where to start or you still can not find the courage to do it
You may want to overcome a certain fear that has been limiting you from achieving what you desire
A Living in Harmony retreat offers an opportunity to get out, without running away
You can learn a way to understand how to start or take your business to the next level if you are not clear how to achieve it
It is possible that you are going through difficult times and it may seem that you have lost control over your situation
You and your partner have some problem that you have not yet been able to solve, or you are dealing with the emotional stress caused by the end of a relationship
Or, you just want to work on your personal development and expansion of your consciousness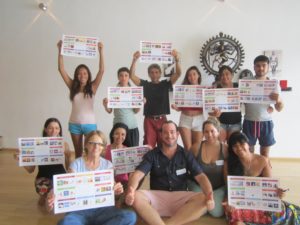 There are many benefits to participating in a Living In Harmony Retreat, but whatever your reason, the experience will help you to get a clear perspective of your life situation, be able to choose what you really want and make conscious decisions for positive action.
---
"Your freedom is proportional to your ability to choose what you desire."
~ Alain Phillips
---
Accommodation:
"Staying in Sotuta de Peón is a unique experience of connection with nature, as well as a portal to time and history. Our 30 rooms combine comfort and good taste; in every detail of the decoration and in the distribution of the spaces we find the most subtle and distinctive features of the architecture of the haciendas and the traditional Mayan house.
Surrounded by trees and gardens, it is a joy for your senses, as well as enjoying the immense green sea of the henequen plants, whose textures are lost in the distance and the horizon.
Whether you visit the museum house, in the main building of the hull, or spend time in one of its gardens or in the silence and clarity of the Dzul-Ha cenote, you will be connected with you, with your own, with this Mayan land full of mysteries that the breeze takes from one corner to another and make of your stay in Sotuta de Peón, an experience that you will repeat every time you can with your partner, your family, your friends; or as a space of renewal, silence and inner retreat. Make of Sotuta de Peón, your home in Yucatan." ~  https://www.haciendaviva.com/hotel/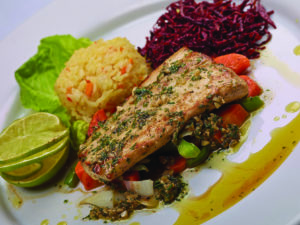 Menu:
At Hacienda Viva in Sotuta de Peón, we feature Mexican and  Yucatecan cuisine, the perfect blend between Mayan and Spanish heritage, using recipes passed down from many earlier generations. All of the menu selections change daily and are prepared by local chefs who use the local seasonings and flavors . The Indigenous culinary traditions make Sotuta de Peon a unique dining experience as well as a memorable encounter with culture.
In addition to regional gourmet cuisine, vegetarian entrees, fresh squeezed juices and seasonal fruit are always available as well as foods that are free of salt, fluoride and chemicals.
When you register for a Buddha Travel Retreat, let us know your dietary needs and we will do our best to accommodate you!
Skill Level:
✔ Beginner
✔ Intermediate
✔ Advanced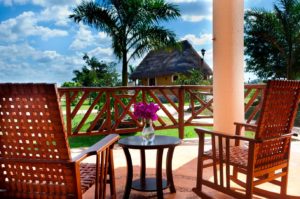 Itinerary:
Thursday, March 8, 2018 Arrival Day
Arrive at the beautiful Sotuta de Peon, Hacienda Viva, Yucatan Mexico.
The resort is a lovingly restored Mexican Hacienda, with the subtle and distinctive features of the architecture of the haciendas and the traditional Mayan house. Surrounded by trees and gardens, it is on the grounds of a unique henequén farm and features individual casitas, a beautiful pool and an underground cenote.
-Private Transportation will be provided to Hacienda Viva Sotuta de Peon from Mérida Airport at 5pm
Welcome Dinner at 8pm in Hacienda Sotuta de Peon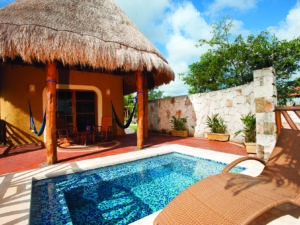 Friday, March 9th, Day 2
" I appreciate my reality, I am able to accept and recognize the emotional  strength within me. " Alain Phillips
Sunrise –

Sun Gazing

, appreciate your vital energy and the energy of nature
8:30 am – 10:00 am

"Develop your ability to Be Free, Introductory Talk"
10:00 am – 1:00 pm  Tour of Hacienda Viva Sotuta de Peón
1 – 2:30 pm Free Time & Individual Therapies (Massage, Healing, Coaching)
4pm – 6pm Your Story, Your Reality Workshop # 1
6:30pm – Welcome Traditional Maya Ceremony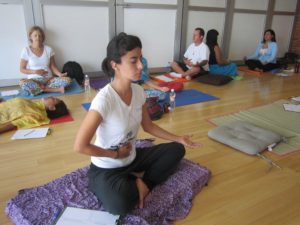 Saturday, March 10th, Day 3
" I have unlimited energy to enjoy who I am and what I can do. I increase my energy by loving what I do and doing what I love."Alain Phillips
"Sunrise – Sun Gazing & Baxalkinanlil Traditional Maya Practice, an ancient Maya Traditional technique to become aware of your vital energy"
9:00 am – 12:00 pm "Discover Your Intuitive Power" Work Shop
12 – 2 pm Free Time & Individual Therapies (Massage, Healing, Coaching)
4pm – 8pm At the Cenote – Your Story, Your Reality Workshop 2 – Reality Check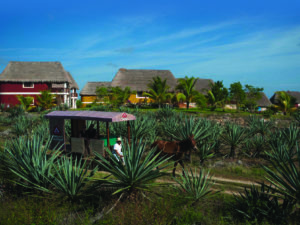 Sunday, March 11th,  Day 4
" I Transform the beliefs that limit me with enlightened intelligence." Alain Phillips 
Sunrise Maya Traditional Temazcal
9am – 12pm "Discover the Emotional Power of Your Heart"
12pm – 2pm Free Time & Individual Therapies (Massage, Healing, Coaching)
4pm – 5:30pm Conscious Walk – Your Story, Your Reality Workshop 3 – A new reality
6pm – "Guided Meditation, Know Your Higher Being"
 Monday, March 12, Day 5: 
"The attitude I choose directs the course of events and circumstances that I live." Alain Phillips
Sunrise – Sun Gazing & Baxalkinanlil Traditional Maya Practice, an ancient Maya Traditional technique to become aware of your vital energy"
9am – 2pm Visit to UXMAL & Guided Meditation Healing of Your Heart
5 pm "Your Story, Your Reality Workshop 4
8 pm – Dinner by the Fire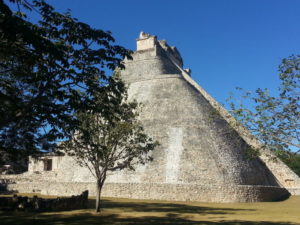 Tuesday, March 13th, Day 6
 "Life is as exciting as your perspective." Alain Phillips
9am – 12pm "Emotional Perspective Practice"
12pm – 2pm Free Time & Individual Workshops (Massage, Healing, Coaching)
4pm – 7pm "Emotional Perspective Practice"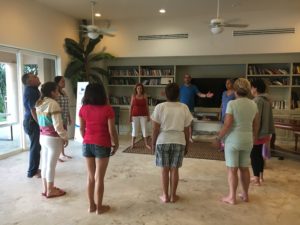 Wednesday, March 14th, Day 7
" There is no risk, only predisposition. The possibilities of reaching my goal are endless." Alain Phillips
Sunrise  – Gratitude Energetic Practice
9am – 12pm     Success Workshop – Outside Your Comfort Zone
12pm – 2pm    Free Time & Individual Therapies (Massage, Healing, Coaching)
4pm – 7pm  Coherence and Manifestation Workshop
8pm   Dinner & Closing Ceremony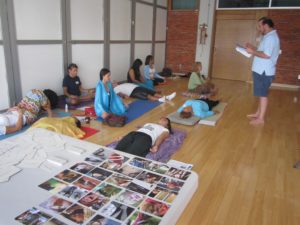 March 15th, 2018
Check out and Travel
Private Transportation from Hacienda Sotuta de Peon to Mérida Airport at 8am
After the retreat we will schedule 4 private coaching sessions with Alain Phillips to follow up on your process. Additional coaching sessions are also available at an hourly rate during the retreat.
Directions:
You can reach Sotuta de Peon by flying into Merida International Airport (Manuel Crescencio Rejón International Airport) or Cancun International Airport.  
Local transportation:
From Merida: Taxi services are available to take you to Hacienda Viva from the airport.
From Cancun: Luxury bus service is available from the airport to Merida, where taxi service to Sotuta de Peon is available; private car service or rental car can also be arranged.
Click here for directions and a map of the hotel.
Transportation to the resort will be arranged for participants in Buddha Travel Retreats upon registration.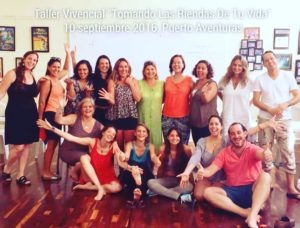 Testimonials for Alain:
"When the student is ready, the master appears… If a voice deep inside asks for practical tools to remove blockages, to generate the changes that your professional, emotional and spiritual life yearns for… you have arrived with the right person: Alain Phillips. With his talent to generate confidence and fullness, one year ago I formulated one of the highest and far-fetched desires during the first coaching sessions: To unite my professional talent in the area of education for sustainability and art. A few weeks ago the dream materialized together with a group of international talent…"
"Alain, thank you very much, I appreciate your time, your dedication and passion to transmit your knowledge. This divine gift that has been granted to you, must transcend in this planet. You have been a key piece in my evolution. I highly recommend your services. You have given me an open window to divine knowledge, no one shares this kind of information with the love that you do. Thank you very much, I will continue to exercise my inner strength, but I will need a great Coach by my side!!" ~ Perle Ponce
"Alain, Thank You for your generous time, I am enriched by the knowledge of a new way of acting and transforming my daily challenges, past experiences and future desires. I value your performance, your effort and above all your willingness to share and explain your knowledge. The tools that you have shared with us are enriching and above all, easy to apply to the circumstances of my life… always grateful." ~ Bruno Cabrera
"… I have a clear vision of how to build my future, as an entrepreneur I am used to planning and analyzing. I now realize I had forgotten the importance of feeling and how emotions influence the creation process. It has been of great help and I definitely recommend it a as a tool for personal growth. Alain has given me tools that clarify my direction in an efficient and fun way." ~ David Sanchez Garcia

Not Included:
Alcoholic Beverages and Specialty Drinks
Personal items
Entry fees for sites not listed on itinerary
Cancellation Policy:
Retreat Payment, Cancellation, Refund and Registration Policies
The following represents the Buddha Travel Retreat Payment and Cancellation and Refund Policies as of September 28th, 2017
The Buddha Travel Retreat Payment, Cancellation and Refund Policy:
1) Deposit of 50% must be paid at time of Registration booking.
2) Balance of 50% must be paid in full 30 Days Prior to Retreat Arrival date.

which is 30-DAYS prior to the Retreat starting date.
3) 100% of Retreat Registration booking must paid in full when booked less then 30 days prior to Retreat program arrival date.
4) In the event of a Cancellations before 90 days or more prior to the Arrival date a 20% processing fee will be deducted from the amount of the Deposit for the reservation, meaning 80% of your Deposit will be REFUNDED to you.
5) Cancellations less then 60 days or more prior to the Arrival date will have a 50% Processing Fee deducted, meaning that 50% of the payment received to that date will be REFUNDED.
6) There will be NO Cancellations or Refunds provided less then 30 Days from the Retreat program Arrival date.
7) Absolutely No Refunds will be provided for people "either arriving late or departing early" for the retreat after the start date or prior to the end dates as published on the www.buddha.travel website related to your specific Registration booking.
8) Buddha Travel Reserves the Right to Cancel or Reschedule any Retreat Program upon written email Notice. In the event of Cancellation or Rescheduling a Refund will be made in accordance with our Refund Policies as noted herein, in "The Buddha Travel Retreat Payment, Cancellation and Refund Policy". Where feasible, a Credit could also be applied against a future Retreat Program.
Any questions or concerns please feel free to contact me directly,

NOTE: We recommend that you purchase trip cancelation insurance for your flights, Emergency Medical Insurance while you are traveling.
Thank you!

michael@buddha.travel
Reviews
Write a review - tell others about your experience.
Thank you!
We're glad you've joined our retreat community. See you around :)
Return to my event
×