Buddha Travel Pathfinder Retreat with Featured Guest Antonio Elugardo May 2018
Buddha Travel
May 16, 2018 - May 23, 2018

(8 days)

Shared Accommodations Superior Double Casita - $2,795.00 Deluxe Casita King with Private Plunge Pool - $3,295.00 Couple Deluxe Casita King with Private Plunge Pool - $4,995.00
About us
The Buddha Travel Pathfinder Retreat with Featured Guest Antonio Elugardo, Yoga Master is designed to help people find a path to greater knowledge of themselves and to be at peace with what they find. A hallmark of the Buddha Travel Retreat is that we open the door to the wide variety of ways to accept a more meaningful life.
Our organizing principal is the Buddha Travel Pathfinder, a body of knowledge that summarizes the myriad paths to consciousness across time and cultures in a digestible, easy-to-read volume that guides our itineraries. At a Buddha Travel Retreat, you will learn that there are many ways to become a more conscious person, but most importantly, you will learn HOW to follow the path that appeals to you.
Every Buddha Travel Signature Retreat will be centered around the concept of energy. They will take place in destinations where the earth's energy is conducive to introspection – whether that is in the sun soaked Yucatan, the crisp air of a mountain retreat center, or a sacred space blessed by indigenous peoples.
The itineraries and activities of the Buddha Travel Retreat will always be built around igniting greater energy within. That may be through the exploration of the body's chakras, through physical regeneration that yoga or reiki or dance or healing therapies can provide; or focusing on the creative powers we desire to cultivate through music, writing or art.
Buddha Travel Signature Retreats may always look different, because we explore many pathways on the journey to a more conscious life. However, there is a guiding, central theme to them all – that the path to a more conscious, meaningful life can be found when you travel to a place outside of your everyday life, and focus on the energy within.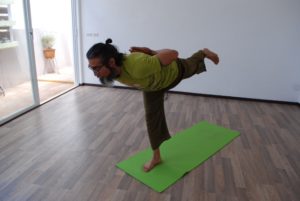 Skill Level:
✔ Beginner
✔ Intermediate
✔ Advanced
Itinerary:
May 16 to 23, 2018
HACIENDA VILLAGE RESORT, Sotuta de Peon, Mexico
With Featured Guest Antonio Elugardo, Yoga Master
This Buddha Travel Signature Retreat is designed around the process of moving our energy throughout our body using the Chakras – our consciousness centers that transform our energy.  Each day will be inspired by and focus on the 7 Chakras, which will allow us to explore and experience all of the different aspects of our universe, and introduce many pathways to greater mindfulness in our lives.
ARRIVAL DAY ONE
Wednesday May 16:
Arrival at Merida Airport and transfer to Sotuta de Peon Hacienda Viva; Meet & Greet your Buddha Travel Hosts
8:00 pm Dinner at Poolside Restaurant 
DAY TWO
Thursday May 17: – Becoming Grounded
8:30 – Breakfast
9:30 – Buddha Travel Welcome Ceremony – At the Circle of Healers
10 a.m. – The Root Chakra – A discussion about the Chakra system, beginning with the Root Chakra – the source of primal energy that relates to our desire for survival, security and governs the emotion of fear.  We'll explore how we can focus on this chakra to help increase our sense of security so we can thrive through the next seven days of our retreat.
1 p.m. – Lunch
2 p.m. – Getting Grounded in the earth's gifts – With respect to all the earth gives us to survive, we'll introduce you to the grounds of Hacienda Village, on the site of a living sisal plantation, aboard a mule-drawn wagon, followed by a refreshing swim in an underground cenote.
5 to 6 p.m. – Evening Yoga and Meditation  – A celebration of our day of grounding.
7:30 p.m. – Dinner, discussion and Stargazing Meditation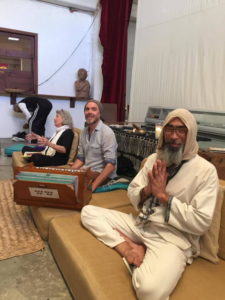 Friday May 18: – Exploring our Emotions
6:30 a.m. – Sunrise Meditation
7:30 – 8:30 – Morning Yoga – Working with Sacral Chakra, focusing on letting go of negative emotions. We'll gather at the cenote, the underground water source, where we will focus on the Sacral Chakra, which governs our emotions, with water as its corresponding element. Bring your bathing suits and yoga clothes.
8:30 – Breakfast
10 am – Traveling to the Heart of the Yucatan – Merida! We'll travel to the Colonial City of Merida for an experience of culture, fun and shopping together followed by lunch at a local restaurant.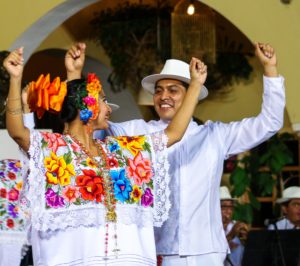 DAY FIVE
Sunday May 20: – Knowing Our Heart, Finding Our Voice
6:30 a.m. – Sunrise Meditation (Optional)
7:30 – 8:30 – Morning Yoga – The Heart Chakra, focusing on the heart, and the emotion of Love
8:30 – Breakfast
10 a.m.  — Exploring The Throat Chakra, finding the power of communication. Antonio will lead us in the discussion of the power of voice, and practice of chanting
2.p.m. — Lunch
Afternoon – Time to schedule therapies, write, relax
5 to 6 p.m. – Evening Yoga and Meditation
7:30 p.m. – Dinner, discussion and Stargazing
DAY SIX
Monday May 21:  — Right Between Our Eyes
6:30 a.m. – Sunrise Meditation
7:30 – 8:30 – Morning Yoga — The Third Eye Chakra, the "center of command" and  a focus on finding our inner perception.
8:30 – Breakfast
9:30 – Visit to Mayapan – Today we will visit an actual "center of command" at the ancient site of Mayapan. The Mayapán Archaeological Zone is located south of the city of Mérida. It is historically important because it was the last big Maya civilization thriving before the arrival of the Spanish that eventually became the sole political and cultural force in the Yucatan. The social hierarchy is well studied and shows evidence of a high level ruling class made up of priests and kings, skilled laborers made up of tradesmen and craftsmen, and agricultural slaves that worked the fields around the walled city.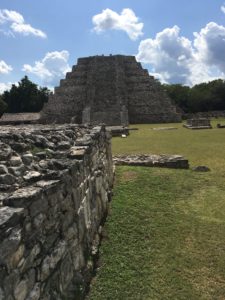 2 p.m.  — Lunch at Sotuta de Peon
Afternoon open for healing therapies
5 to 6 p.m. – Evening Yoga and Meditation
7:30 p.m. – Dinner, discussion and Stargazing
DAY SEVEN
Tuesday May 22:– Resonating Our Consciousness
Today, all of our activities will focus on the lessons we've learned, the inspiration we have received and ways that we can bring our renewed consciousness home with us.
6:30 a.m. – Sunrise Meditation  — Please join!
7:30 – 8:30 – Morning Yoga – The Crown Chakra, achieving higher consciousness, enlightenment and inspiration.
8:30 – Breakfast
10 a.m. – Sharing circle. Review and discuss what we've learned, written about, share what we will all take home with us.
1 p.m. – Lunch
2 p.m.  — Last chance to schedule therapies
5 to 6 p.m. – Evening Yoga and Closing Meditation
8 p.m. –  Farewell Dinner
DEPARTURE DAY, Wednesday May 23: 
7:30 am Breakfast at Poolside Restaurant
Earlier Departures we will send you off with a Breakfast Box!
8:30 am — Shuttle to Merida International Airport for your flight home.
Accommodation:
"Staying in Sotuta de Peón is a unique experience of connection with nature, as well as a portal to time and history. Our 30 rooms combine comfort and good taste; in every detail of the decoration and in the distribution of the spaces we find the most subtle and distinctive features of the architecture of the haciendas and the traditional Mayan house.
Surrounded by trees and gardens, it is a joy for your senses, as well as enjoying the immense green sea of the henequen plants, whose textures are lost in the distance and the horizon.
Whether you visit the museum house, in the main building of the hull, or spend time in one of its gardens or in the silence and clarity of the Dzul-Ha cenote, you will be connected with you, with your own, with this Mayan land full of mysteries that the breeze takes from one corner to another and make of your stay in Sotuta de Peón, an experience that you will repeat every time you can with your partner, your family, your friends; or as a space of renewal, silence and inner retreat. Make of Sotuta de Peón, your home in Yucatan." ~ taken from https://www.haciendaviva.com/hotel/
---
Testimonial:
---
Menu:
At Hacienda Viva in Sotuta de Peón, we feature Mexican and  Yucatecan cuisine, the perfect blend between Mayan and Spanish heritage, using recipes passed down from many earlier generations. All of the menu selections change daily and are prepared by local chefs who use the local seasonings and flavors . The Indigenous culinary traditions make Sotuta de Peon a unique dining experience as well as a memorable encounter with culture.
In addition to regional gourmet cuisine, vegetarian entrees, fresh squeezed juices and seasonal fruit are always available as well as foods that are free of salt, fluoride and chemicals.
When you register for a Buddha Travel Retreat, let us know your dietary needs and we will do our best to accommodate you!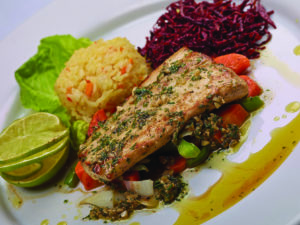 Not Included:
Alcoholic Beverages and Specialty Drinks
Personal items
Entry fees for sites not listed on itinerary
Directions:
You can reach Sotuta de Peon by flying into Merida International Airport (Manuel Crescencio Rejón International Airport) or Cancun International Airport.
LOCAL TRANSPORTATION
From Merida: Taxi services are available to take you to Hacienda Viva from the airport.
From Cancun: Luxury bus service is available from the airport to Merida, where taxi service to Sotuta de Peon is available; private car service or rental car can also be arranged.
Transportation to the resort will be arranged for participants in Buddha Travel Retreats upon registration:
---
Quotation:
---
Cancellation Policy:
Retreat Payment, Cancellation, Refund and Registration Policies
The following represents the Buddha Travel Retreat Payment and Cancellation and Refund Policies as of September 28th, 2017
The Buddha Travel Retreat Payment, Cancellation and Refund Policy:
1) Deposit of 50% must be paid at time of Registration booking.
2) Balance of 50% must be paid in full 30 Days Prior to Retreat Arrival date.

which is 30-DAYS prior to the Retreat starting date.
3) 100% of Retreat Registration booking must paid in full when booked less then 30 days prior to Retreat program arrival date.
4) In the event of a Cancellations before 90 days or more prior to the Arrival date a 20% processing fee will be deducted from the amount of the Deposit for the reservation, meaning 80% of your Deposit will be REFUNDED to you.
5) Cancellations less then 60 days or more prior to the Arrival date will have a 50% Processing Fee deducted, meaning that 50% of the payment received to that date will be REFUNDED.
6) There will be NO Cancellations or Refunds provided less then 30 Days from the Retreat program Arrival date.
7) Absolutely No Refunds will be provided for people "either arriving late or departing early" for the retreat after the start date or prior to the end dates as published on the www.buddha.travel website related to your specific Registration booking.
8) Buddha Travel Reserves the Right to Cancel or Reschedule any Retreat Program upon written email Notice. In the event of Cancellation or Rescheduling a Refund will be made in accordance with our Refund Policies as noted herein, in "The Buddha Travel Retreat Payment, Cancellation and Refund Policy". Where feasible, a Credit could also be applied against a future Retreat Program.
Any questions or concerns please feel free to contact me directly,

NOTE: We recommend that you purchase trip cancelation insurance for your flights, Emergency Medical Insurance while you are traveling.
Thank you!
Cathleen and Michael,
Cofounders Buddha Travel
cathleen@buddha.travel
michael@buddha.travel
Thank you!
We're glad you've joined our retreat community. See you around :)
Return to my event
×