Cabin Retreats
Clear Sky Center

Ongoing

Just Practice Package - CAD $161.00 Practice and Integrate Package - CAD $140.00
About us
Why do a meditation retreat?
Whether you're a beginner or you already have a regular meditation practice, giving yourself some dedicated practice time is essential to building energy and achieving the breakthroughs you're looking for.
At Clear Sky you'll get the quality meditation experience you deserve when you devote your precious resources to time in retreat.
Already convinced? Scroll down the page to go directly to our Retreat Package options.
A few things about retreats at Clear Sky:
We know this is something we're very good at – providing the container for your practice to flourish. The well-being of our personal retreatants is something that really matters to us.
You'll receive a warm welcome and full orientation when you arrive. We'll find out your dietary needs – even to the point of how you take your coffee or tea in the morning.
Enjoy three delicious local or organic meals a day, served to you in a separate eating area. To minimise communication, each retreatant has a small notebook to send and receive messages about their needs.
Explore our 310-acres or stay close to your room. We have trails and outdoor meditation platforms around the property, and the cabins have balconies and valley views for when you wish to practice outside and prefer not to wander far.
Opt to join our group classes or daily meditation sessions. You can also check in with our well-trained and dedicated staff, with many years of meditation behind them, to support your practice.
We'd love to nourish your practice
Our kitchen consistently pleases the stomachs of everyone who comes to stay. This is even more true now that we have Stephen, our resident professional chef, running the show.
As one of our personal retreatants, you'll be looked after well.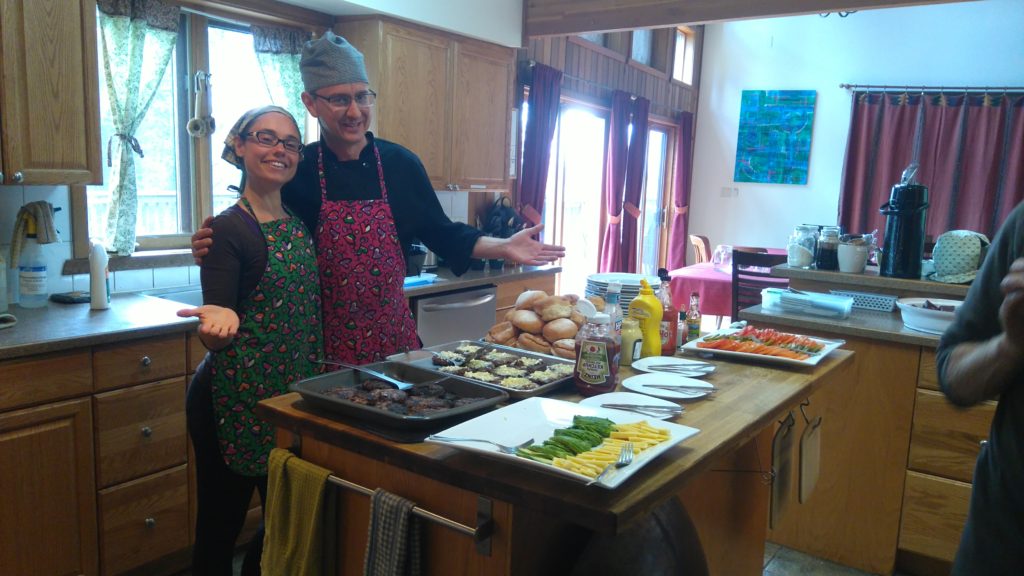 with fresh local or organic produce such as those pictured below:
---
Retreat Package Options
There's more than one way to retreat at Clear Sky.
We've listened carefully to what levels of support and structure different people need. We're confident we can give you a world class meditation experience – whether you're a seasoned meditator or you need more guidance and perhaps some mindful activity to balance periods of formal meditation.

During your stay you're also welcome to register for any programmed courses going on, or join our group sitting schedule at the main facility (the Sanctuary).
Sample Schedules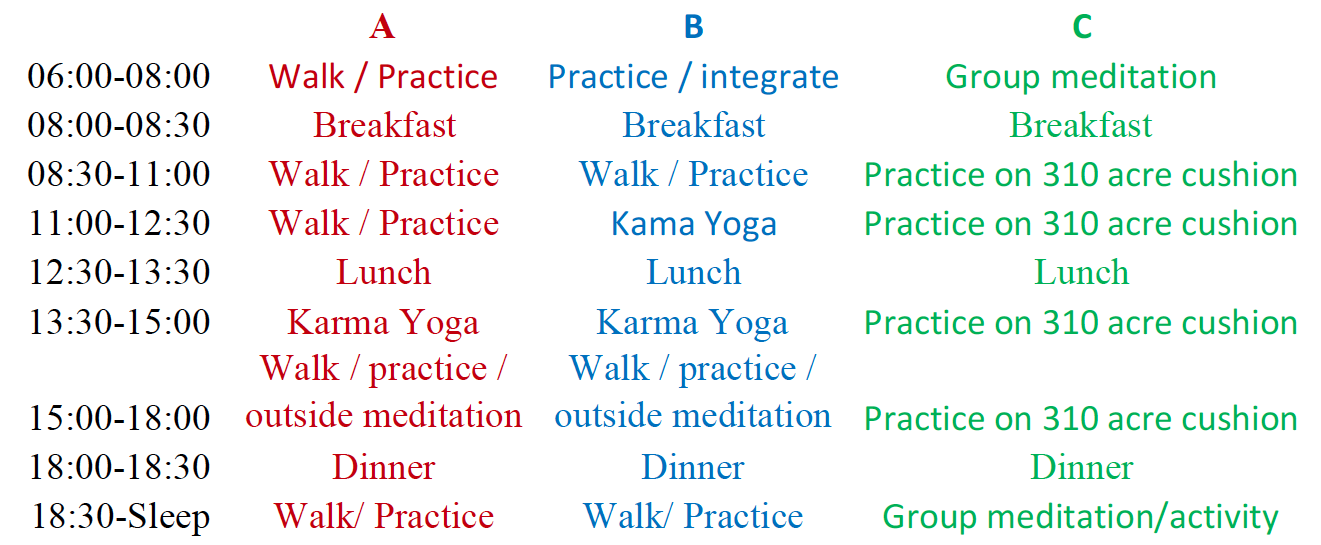 ---
---
 OR – if you're not quite ready to book:
We'll aim to reply within a few days, or as soon as we can.
NOTE: Personal retreats are popular and we advise you to book early. If you'd like to book a retreat that starts within 7 days, please call to

confirm we can take your booking.
---
Private Cabins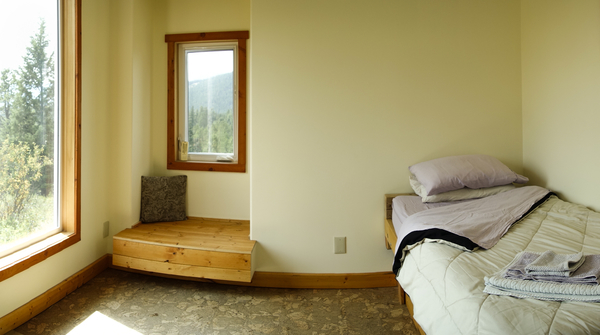 Our new cabins Arrakis, Lyra, and Vega overlook a valley of pines and grasslands and offer stunning views to nourish the work of meditators in retreat. We designed them to provide solitude and spacious beauty in a prime location on the property.
Explore the varied geography of the property using our trails and outdoor meditation platforms, or retreat close to your accommodation.
NOTE: Our cabins are designed to minimize the opportunities for distraction. They are heated by small wood-powered furnaces and lit by battery-powered lanterns, which we provide.  You will have access to electricity, full washroom and laundry facilities at the Sanctuary where your meals are also served.
---
 Testimonials
The cabin is beautiful and the perfect size for one person. Very inspiring and supportive for practise! The fresh flowers and clean well prepared space were wonderful and really set the tone.
–  Karen Scott, Fernie, BC
It may sound contradictory, but I have had some of the greatest adventures of my life while in deeper retreat. There is no opportunity like it for learning the art of witnessing the beauty of each moment as it unfolds.
– Ruth Levin, Retreatant, Toronto, ON
It was amazing. It was long enough to recognize that my 'original' thoughts were actually recurring patterns and that they came and went, like ocean waves. Nothing new, just firings of the mind. That learning was profound for me.
– Helen Wirrel, Calgary
I just finished a solitary , silent 3 month retreat in a comfortable and beautiful cabin overlooking the valley and mountain at Clear Sky Meditation Centre. Having the opportunity to study with inspiring teachers Catherine Pawasarat and Doug Duncan is a truly changing experience.

I have been doing retreats for more than 20 years and it's extremely important to have experienced teachers and well-trained residents to help you. The teachers and residents at Clear Sky have decades of experience.

The meals are delicious, prepared with attention, kindness and contentment. Only fresh and organic ingredients are used and the staff accommodate your dietary needs. This healthy and supportive community and the beautiful, quiet environment of the Kootenay are perfect for study, contemplation and retreat at any stage of your dharma practice
-Marco Reiter, Kingston, Ontario.
---
Click here to book now
---
 OR – if you're not quite ready to book:
Please use the link above to contact us about your personal retreat needs. We'll aim to reply within a few days, or as soon as we can.
---
Looking for a long weekend retreat with others? Did you know we offer regular long weekend retreat packages?

Thank you!
We're glad you've joined our retreat community. See you around :)
Return to my event
×