MARRAKESH, MOROCCO – Sept 23 – 29, 2018
EAT.PRAY.MOVE

Sep 23 - 29, 2018 (7 days)

MARRAKESH - Single Room - $4,045.00 MARRAKESH Shared Room - $3,295.00
About us
MOVE+MANIFEST – Join Michelle Lee for a week of exploring your body and mind through daily yoga and workshops to find your creative self-expression. Plus experience all the sites and sounds of magical Morocco!
This retreat is part of our GIVE BACK initiative, where EPM will donate at least 10% of profits to a humanitarian partner in the community where each retreat is held. Our partner in Marrakesh is PROJECT SOAR who works with underprivileged communities and young women to empower with design, clean-up projects, and creative ventures.
MOVE+MANIFEST
Besides daily yoga classes, our new MOVE+MANIFEST retreats offers a series of mindful workshops that will guide you in the exploration of creative self-expression in your life. We will have meaningful discussions and fun activities intended to help you tap into your own inner wisdom and heartfelt desires. And between the vibrancy of Marrakesh and the serenity of the desert and mountains, the atmosphere will surely ignite your being with an energy perfect for the creative process.
Some of what to expect from the workshops:
Energizing & clarifying your dreams
Connecting with others and this world on a deeper level
Discovering powerful creative tools for the subconscious using journals, images, affirmations
Boosting awareness of yourself and how you're creating your life
Changing the stories and beliefs holding you back from having exactly what you want!
THE PAVILION
This fantastic yoga retreat will take place at the fabulous Peacock Pavilions boutique hotel. Located in Marrakesh on 8.5 acres of land, including 5 acres of olive grove, this stylish and eco-friendly abode has been featured in worldwide publications, including National Geographic Traveler.
Breathtakingly beautiful and luxuriously designed, the living quarters where guests will stay during the retreat feature gorgeous fireplaces and a glamorous bathroom in each room. Each bedroom also has its own private terrace – "just the right place to enjoy a minty tea or a zingy cocktail"!
The entire pavilion property has been decorated with care and "loaded with art, special fabrics, and exotic good stuff from all around the world…A swanky place to relax, the salon/great room has a stunning lacy plasterwork that took weeks to complete. There are also seating and dining areas for intimate discussions and cozy meals. A spiral staircase leads to a catwalk high in the air, where you can sit on vintage embroideries and admire the view." Not only is this place gorgeous, but it's also eco-friendly. Observing "green" building and gardening techniques, you'll feel good about the organic bounty served to your plate, and the hot water you use heated by the solar panels! Spend some free time at the lovely, inviting pool and patio, or join us for a henna and cocktail party in the painted tent, or perhaps an outdoor cinema night on the lawn.
Peacock Pavilions is owned by Maryam and her husband Chris, both recently featured on HGTV's House Hunters International. Chris is an architect, and Maryam a freelance photographer, travel and lifestyle writer, and the author of the award winning blog, My Marrakesh. Both make a perfect team in putting this amazing estate together.
CUISINE
Healthful, vegetarian food is part of the retreat experience, including breakfast, lunch, and dinner daily, either hosted at Peacock Pavilions or out and about in town. Some even come with a side dish of belly-dancing! Plus, there is wine-tasting, a cocktail reception, and even a meal at the night market. The cuisine is simple, delicious and Moroccan, using fresh ingredients from the on-site organic gardens or local markets. Selection may include tempting dishes and libations like stuffed dates, almond couscous, vegetable terrine, avocado dip, leek tarts, mint tea, pomegranate martini, rose water, and more. Selection is seasonal, and you can guarantee to love and appreciate each bite.
SURROUNDING AREA
Guests will not only enjoy the grounds of Peacock Pavilions, the outdoor areas including a lovely pool, patio, private terraces, and covered yoga platform, but the retreat includes some amazing day-trips to the surrounding sites. A guided day in Marrakesh will lead guests through an introduction to souks and visits to sites such as Bahia Palace or Ben Youssef Madrasa.
A full day will be spent exploring the nearby Atlas Mountains with a base at the Kasbah Tamadot Hotel and a traditional mule trek to the nearby village of Asni, followed by time at the beautiful grounds of this 5-star location overlooking the vista and tasting menu lunch. We'll even enjoy an afternoon at Marrakesh's most famous luxury hotel, La Mamounia, where guests can indulge in the pool, spa, and garden areas of this amazing place. The final full day entails a trip to the famous Bains de Marrakesh, a luxurious spa facility, where guests can be pampered to their heart's content with a full program of various treatments. What better way to wrap up a week of yoga than a day of pure relaxation.
YOGA
MOVE+MANIFEST retreats will feature daily yoga classes and life workshops led by our collaborator, Michelle Lee. Yoga classes will be offered in a way to relax, stimulate, and help guests grow in their own personal practice. Classes are open to all levels, beginner to practiced, and will be lead in an Ashtanga-inspired general vinyasa flow. The yoga lessons will begin the mornings and, in this theme of retreat, will be the assistant to help guests feel prepared and open to explore deeper in the focus of the life-coaching workshops.
After leading a successful 13-year career in the corporate world, Michelle transitioned her career into a life & financial consultant, retreat organizer & leader, and internationally certified yoga instructor – following her passions and sharing this with others around the globe. She now leads EPM retreats which, besides yoga, adds workshops for life development, manifesting your dreams, and vision board creation. She holds an MBA in Finance from USC, an MA in Spiritual Psychology from University of Santa Monica, and became a certified Ashtanga yoga instructor in Florence, Italy. She lives part of the year in Florence, part in Los Angeles, and part wherever her heart takes her.
* Participation in classes and activities is optional throughout the retreat. All levels welcome!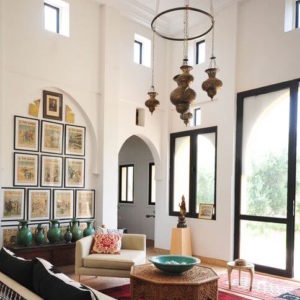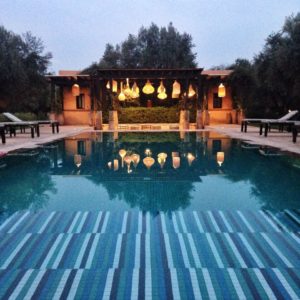 Reviews
Write a review - tell others about your experience.
Thank you!
We're glad you've joined our retreat community. See you around :)
Return to my event
×