Priestess Apprentice Training in Portugal
About us
In this three-day intensive, Heather will lead you on a journey into the heart of your divine feminine intuition, self-love/self-care & the ways of the sacred sister circle. With the magical mountains and ocean surrounding us, we will tap our priestess presence to live more fulfilling lives of sacred purpose, action and connection.
The Priestess Apprentice Training Program is a five-part training program designed to get you on your Priestess Path, first with you developing your Priestess Presence (Level I).
When you take The Priestess Oath, you commit to your entire well-being, starting with your own divine feminine "presence", self-ownership, empowerment of other women, and the cleansing of old paradigms, ancestral and karmic feminine wounding, the dying patriarchy.
We are at a great time of change. The Divine Feminine is rising up, breaking off from the family curses, shaking loose her womb space, opening her heart with fierce devotion to self and others. She is remembering WHO SHE IS.
Isn't it time to step up and claim your truth?
FOR DETAILS, SEE: http://www.heatherstraube.com/priestess-apprentice-level-i/
The Priestess is one who…
Lives through the heart
Practices radical self-care
Feels a deep connection to her body's wisdom and to Gaia (Mother Earth)
Waters her daily life with tenderness, strength and wise woman practices
Knows her self-worth and applies her gifts in real life
Shares her service selflessly with the world
Knows her self, her energetic needs and her boundaries
Cares for children, plants, her lover and her sisters
Knows she must tend to her own garden first
IN LEVEL ONE, we do just that. We start with our own wombs, our own breath, or own wounds, our deepest calling in of Divine Feminine Presence. We break free, to break open all kinds of possibilities. If after Level I, you want to further your Priestess development, you can go all the way (see below)!
In LEVEL ONE, we focus on PRIESTESS PRESENCE, FEMININE FREEDOM.
Techniques & workshop activities may include…
Expression as Power: Journal Writing, Movement, Ceremony, Sound, Altar Art
Breathwork, Meditation & Nature Connections
Bioenergetic Stretches & Movements for Emotional, Mental & Physical Integration
Womb Blessing, Womb Medicine Techniques to Clear, Cleanse & Protect
Feminine Movement as Sacred Ceremony
Centering & Grounding with the Mother-Gaia
Lecture on Sacred Altars, Priestess Ceremonies, Cleansing & Protecting
Developing Your Priestess Presence: Altars, Rituals, Routines
Priestess Talk Circle
Witnessing" other Priestesses: Listening/Holding Space/Being Seen/Being Heard
Energetic Clearing of Physical Spaces (Practice)
Practice Clearing & Protecting Your Physical & Energetic Bodies
Creating Loving, Firm Feminine Boundaries
Exploring Your Self-Care, Self-Love Protocols (Going FURTHER)
Shamanic Priestess Fire Ceremony (OUTDOORS, MOUNTAINS & SEA ALL AROUND)
Ancestral Ceremony to Clear Out Genetic/Karmic Dirt
Breaking of the Bread, the Importance of Food & Community
In this certification program, you will come to…
Take the Priestess Call & Oath
Breathe, Move, Let Go, Meditate & Conduct Sacred Ceremony with the Earth
Connect with the Divine Feminine inside of you through the Goddess
Claim Your "Womb Sovereignty" & Clear the Womb of Past Lovers/Karmic Residue
Learn About "Energy", Your Energetic Patterns & Breaking Free of Old Beliefs
Create a Coven of Sacred Sisters for Support
Tap Your Innate Gifts & Sacred Art (KNOW THYSELF)
Develop "Inner Union" of Divine Masculine & Divine Feminine
Listen to Your Psychic Intuition, Signs & Synchronicities
Deepen Your Body Awareness & Connection to Gaia
Connect with the Beautiful Natural Landscape of Magical Sintra
Practice Womb Medicine Techniques & Monthly Rituals
Conduct Deep Shamanic Process Work for Clarity & Purpose
Transform Your Matriarchal Line, Ancestral Pain
Practice the Power of Positive Affirmations & Daily Rituals
Develop your "Sixth Sense", Your Inner Voice & Your Boundaries
Learn about Multiple Dimensions
Better Cleanse & Protect Your Body & Physical Spaces from Negative Energies/Entities
Learn the Art of Personal Altar Creation & Psychic Hygiene
Make a Magical Elixir, Explore the Power of Medicinal Plants
RECEIVE PRIESTESS APPRENTICE TRAINING CERTIFICATION ONE
THIS IS A PRIESTESS APPRENTICE TRAINING PROGRAM, THE FIRST LEVEL in 5.
Anyone is welcome to join us for the first workshop, which is a wonderful introduction to self-healing, community healing and the ways of the priestess.
Hope to see you!
Love,
Heather
"A fabulous job of creating a SACRED SPACE for us to move, play, be still, reflect and rejuvenate. The combination of movement and meditation was perfect. I just felt like I was in my element, in my bliss! Thank you for giving me such a gift! Very effective!" (at a WOMEN'S WORKSHOP) ~ Jodi Marcus, Public School Teacher (Portland, OR) "EXCELLENT EXPERIENCE. Heather, you are an inspiration of wisdom, wit and authenticity:) thanks!" (On workshops...) ~ Pamela Wright, Author of 'Inquire Within'
---
Event Highlights
* Register By March 30th and get the Early Bird Special (Includes Free Indoor Camping/No Shower) = $155
* Stay at a fancy AIRBNB nearby for an extra cost
* $75 Deposit Fee/$222 Total Due on Start Date
LOCATION...
* Stunning Ocean & Mountain Views
* Sacred Sites/Sacred Energy Vortex on Location
* Nearby Tourist Sites/Nature Sites
TRAINING COURSE...
* Sit in the Sacred Sister Circle
* Learn the Ways of the Priestess for better Self-Care, Personal Freedom & Presence
* Move, Meditate, Shake Free
* Practice the Feminine Intuition/Expressive Arts
* Learn About Rituals, Altars & Routines for Self-Love & Devotion
* Conduct Priestess Ceremony
* Fire Circle, Sound, Shamanic Cleansing
* Transpersonal Development, Somatic Healing Techniques
* Connect with Gaia & Your Own Divine Feminine Intuition
IN PORTUGAL!
---
Venue Highlights
Ocean View & Mountains of Portugal
Spiritual & Community Driven
Outdoor Firepit
Large Retreat Space
Kitchen & Cafe for Users
All Meals Provided (Friday night to Sunday lunch)
---
Amenities
Free Wifi
Free Parking
Kitchen
Coffee/Tea
---
Schedule
SATURDAY EXAMPLE
8-9:30 Light Breakfast Provided
10:00 Dance Expression/Working with Energies, Elements & Directions
10:45 Opening Circle & Intentions
11:00 Workshop Sessions/Movement/Meditation/Lecture/Demonstration/Sacred Circle/Ceremony/Nature Connections/Inner Work/Writing
1:00 Lunch
2:30 Workshop Sessions/Developing Priestess Practices
7:00 Dinner (not on Sunday)
8:30 Closing Ceremony/Dance/Altar Practice
10:00 Rest
---
Menu Types
Vegan
Vegetarian
Includes Meat
Gluten Free
Dairy Free
Nut Free
---
Menu/Cuisine
Light Continental Breakfasts & Snacks During the Day Provided
Water, Coffee & Tea
Two Full Vegetarian Lunches
Two Full Veg Dinners
---
Accommodations
CASARAO is a day facility with large indoor and outdoor spaces, full kitchen, cafe, bathrooms and fire pit. Great views, too!
FOR SLEEPING ARRANGEMENTS, CHOOSE FROM EITHER...
Excellent AIRBNB rooms nearby (cost is extra/choose on your own or contact Heather for options)
www.airbnb.com
OR,
FREE INDOOR CAMPING on site, No showers available on site
(Bring your own bedding or contact Heather)
---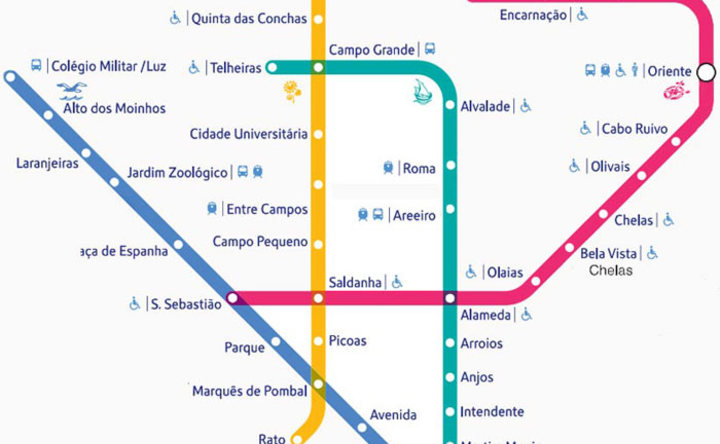 Directions
From Lisbon airport, you can take public transportation easily (but it will take 2 or more hours each way).
Take the METRO, red line, to Sao Sebastao.
Take Metro, blue line, to Zoo/Sete Rios.
Take TRAIN to Sintra village (end of the line).
Take BUS 403 (Cabo da Roca) and get off at Almocageme.
Turn left into Casas Novas.
Take a left past the restaurant, garbage and wall.
Renting a car in advanced could greatly improve your visit.
Take freeway to Sintra or to Cascais
Take N247 from either Sintra or Cascais to Casas Novas/Almocageme (see above).

Thank you!
We're glad you've joined our retreat community. See you around :)
Return to my event
×