Opening Retreat! 10 Day Summer Solstice Journey | Airport Transportation Included
Soltara Healing Center

Jun 20 - 30, 2018 (11 days)

Dorm-Style Shared Suite (Gender Neutral | Full Size Bunk Beds) - $2,790.00 Dorm-Style Shared Suite (Female[-Identifying] Only | Full Size Bunk Beds) - $2,790.00 Private Couples Suite (King Bed | *Price for 2*) - $6,980.00…
About us
Celebrate the summer solstice and join us in inaugurating the opening of Soltara Healing Center!
We are excited to bring you an exclusive 10-day journey of love, healing, connection, and gratitude. As we awaken to the day of longest light together, we also welcome the dawn and birth of our new center, and celebrate in collective community the light within all of us that radiates outward.
…
"This is the solstice, the still point of the sun, its cusp and midnight, the year's threshold and unlocking, where the past lets go of and becomes the future; the place of caught breath."
– Margaret Atwood
…
As we move with the seasons, we honor this symbolic time as a pivotal point in our journeys – in many spiritual traditions, the path of the sun throughout the year symbolizes the process of attaining enlightenment, and the summer solstice is the peak of this journey. As the day of most light in the year, it symbolizes the ascension referenced in many great spiritual teachings.
Join us in greeting this day in sacred space beginning with a sunrise meditation and ritual. Awaken to this special dawn over the Pacific in gratitude, celebration, and ceremony. Attune to the rhythm of the natural world, the symbolism of this day of longest light. In this we reflect upon the light of consciousness within ourselves and each other, and the potential for collective consciousness to awaken.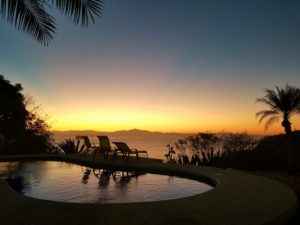 .
In honor of this pivotal point of the year, this 10-day Summer Solstice Journey is a chance to set your intention and celebrate a time of change, renewal, and new beginnings.
Tucked into the seaside cliffs of Costa Rica's Nicoya Peninsula, our team of loving, compassionate facilitators and shamans invite you to our coastal haven for an immersive experience connecting with yourself and finding your medicine.
For complete peace of mind while experiencing the full spectrum of healing modalities we offer, this 10-day/10-night journey makes the most of our program schedule and includes transportation to Soltara from hotels next to the airports of Liberia (LIR) or San Jose (SJO). You'll be greeted by our trusted transportation service professionals for a journey through the beautiful rolling hills of Costa Rica to Soltara Healing Center. If you are coming from San Jose, you'll also enjoy a 90-minute ferry ride across the Gulf of Nicoya.
After a warm welcome and brief tour of our center, enjoy a family dinner prepared freshly in our conscious kitchen, and begin your retreat of connection, healing, and medicine.
---
Your stay at Soltara includes:
Airport transportation (arrive & depart – see date and time details)
5 ayahuasca ceremonies with highly-experienced Peruvian female & male Shipibo shamans
All meals in our conscious cuisine kitchen, prepared fresh daily from organic, pesticide-free, local sources in an ayahuasca-friendly manner
Floral baths on ceremony days, with medicinal plants lovingly prepared by our shamans
Yoga classes for all levels throughout the retreat
Pranayama (breathwork) and meditation sessions
Multiple excursions throughout your stay in one of the most abundant & biodiverse regions on the planet
One-on-one consultations with our shamans (and translator)
On-site integration workshops and sharing circles with our shamans and facilitators
Access to our creative space for music, art, writing, and dance
Access to a semi-private beach and equipment for paddle-boarding, kayaking, tubing, and snorkeling in the pristine Pacific ocean
High-speed WiFi in all rooms (although we encourage all guests to disconnect as much as possible!)
Air-conditioning in all rooms
Lifetime 10% discount for all return visits
Participation in our premiere integration program and community with a highly qualified integration support team
Optional add-ons including:

Professional massages (included in single and private couples lodging; additional cost for dorm-style  lodging)
Holistic life coaching sessions (included in single and private couples lodging; additional cost for dorm-style lodging)
Seasonal specialized nature excursions (based on climate and availability)
---
Celebrate with us this sacred time of reflection, release, restoration, and renewal.
"Both the Winter and the Summer Solstices are expressions of love. They show us the opposition of light and dark, expansion and contraction, that characterize our experiences in the Earth school so that we can recognize our options as we move through our lives."
– Gary Zukav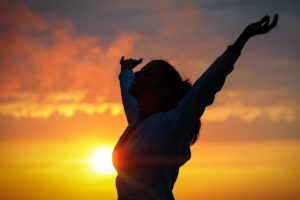 ---
We are called to serve medicine in sacred ceremony with integrity, humility, and compassion. By creating a safe space and working only with experienced, well-intentioned shamans and facilitators, we uphold the lessons of the medicines and build a foundation of mutual trust, authenticity, and respect. We are not gurus, preachers, or enlightened beings – our shamans are healers who humbly transmit the knowledge and healing energies of the plants, and our facilitators are devoted to helping guests face, process, and explore difficult experiences and emotions, handle projections, manage expectations, and surrender to the process. We strive to uphold the highest integrity in everything we do and be a beacon for responsible, safe, and ethical practices, such that our guests feel safe and supported to get the most out of their healing.
---
. 
 We look forward to sharing this journey with you!
.
---
Amenities
Air Conditioning in Rooms
Free Wifi
Spa
Pool
Towels
Free Parking
Kitchen
Tour Assistance
Coffee/Tea
Cafe
Restaurant
Fitness Center
Yoga Studio
House-Keeping
---
Menu Types
Vegan
Vegetarian
Pescetarian
Includes Meat
Organic
Gluten Free
Dairy Free
Nut Free
Reviews
Write a review - tell others about your experience.
Thank you!
We're glad you've joined our retreat community. See you around :)
Return to my event
×