August 16-19: Wild & Free Crafter's Workshop Weekend… 3 spots left
Rockin' Reality Retreats

Aug 16 - 19, 2018 (4 days)

$525.00 - Includes 3 nights lodging, 3 breakfasts, 3 lunches and 3 dinners, 6 classes & consumable supplies, swag bag, Creative Cohort, Art Chats $375.00 - No lodging: Includes 3 breakfasts, 3 lunches and 3 dinners, 6 classes…
About us
Painting, Stitching, Beading, Mixed Media & Re-Purposing …a perfect blend for all Creative Makers!  This is a project based retreat…you come and learn! Come get WILD & FREE with us as we share a unique mix of Project Workshops!
IT'S GONNA BE EPIC!
Who are the instructors:
When is it: 3pm Thursday Aug 16th to 2pm Sunday Aug 19th
Where is it: Rockin' R Retreat Center, Temple TX
What's included: 
3 nights accommodation (unless you choose the DayCrafter option)
3 breakfasts, 3 lunches and 3 dinners as well as snacks, coffee and tea
SIX Classes included (Choose from 9 class choices…you can take additional classes for $55 each)
SWAG bag! Register by July 25th will receive a personalized-amazeballs SWAG bag!
Creative Cohort! Warm up your creative juices with a group artsy-craftsy project.
Art Chats! Topics throughout the weekend:  

Finding time, Organizing and Inspiration
How much is it:
OverNighter's Cost $525 (Early Bird by June 1st $495!): Includes 3 nights lodging,  3 breakfasts, 3 lunches and 3 dinners, 6 classes & consumable supplies, swag bag, Creative Cohort, Art Chats
DayCrafter Cost $375 (Early Bird by June 1st $345!):  Includes 3 breakfasts, 3 lunches and 3 dinners, 6 classes & consumable supplies, swag bag, Creative Cohort, Art Chats  (No lodging: for those with other overnight accommodations)
You may pay in full or a 50% deposit with the balance due one month before the retreat.
---
CLASS CHOICES…Choose 6 out of the 9 when you register! You CAN add on extra classes for $55 each.
Classes will include all consumable supplies. Each class will have a list of tools to bring if needed…you probably already have them in your arsenal.
In between your classes, you can: get a massage, finish previous class projects, hang out and visit, take a nap, work on a personal project…and you can add extra classes to fill the time!
---
Whimsical Succulents and Flowers…  YOU CAN create beautiful watercolor and acrylic canvas art depicting succulents and abstract flowers!  All materials provided.  You will take home at least two works of art created by you!
Optional to bring… brayer with rubber roller, table top easel, your favorite brushes.
Taught by Rena Cotti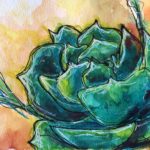 ---
Felt Flower Frenzy Wreaths & More… We will create felt flowers to put on wreaths, gift wrapping, hair bands & clips, ornaments, clothes, totes… so many cool things you can do with them!  You can use these felt flowers on all kinds of projects…it's addicting!!  I have wreaths, frames, signs, totes etc… for you to choose from for your 2-3 projects.
Please bring: hot glue gun and sharp scissors

Optional… bring a Sizzix Big Shot Machine w/ cutting pads, rotary blade cutter and metal ruler if you have them.

Taught by Rena Cotti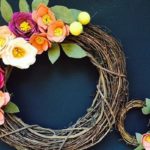 ---
Paint Pouring Party… Great way to learn some basic techniques of pouring acrylics on canvas.  Come learn this fun, easy, messy, cool way to paint.  All supplies included!  You will finish 3 works of art!
Optional… heat gun
Taught by Veronica Landers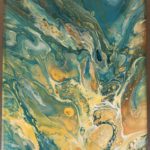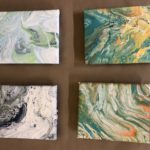 ---
Wine Barrel Head Clock… Straight from a beautiful winery in California, you will have a genuine Wine Barrel Head that we will transform into a beautiful Clock! You will learn some fabulous painting techniques using Country Chic Paints and also learn the benefits of using Hemp Oil on your repurposed wood projects! Clock Hands and Mechanism will be provided for you. You may also customize your colors to match your decor!
Taught by Tracy Pounds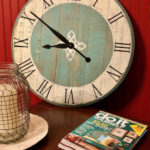 ---
Itch to Stitch Workshop… In this workshop you will be introduced into the wonderful world of Hand Stitching! You will learn several stitches and create a one of a kind Mixed Media Stitch Project. You will have a large variety of fabrics and threads to choose from so that you can customize the project specifically to you! All skill levels welcome!
Taught by Tracy Pounds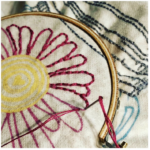 ---
Porch Welcome Sign… Leave your Welcome Sign up all year long…It features a magnetic plate that you can easily switch out your Seasonal Adornments on! You will learn a fun "FarmHouse" style painting technique when making your sign and create two Seasonal Add On's in this workshop. Pictured are the Spring and Easter sets….You will be creating the next set being offered this Summer. Pics of those will be added as the Crafter's Weekend date approaches.
Taught by Tracy Pounds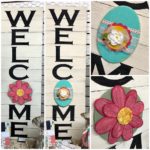 ---
Tote-Ally Awesome Multi-Purpose Bag… This incredible bag can be used for ANYTHING!!  It has lots of pockets on the outside and a roomy middle.  Craft/Journaling bag, diaper bag, make-up bag, wine/bar bag, tool bag, knitting/crochet bag…the list is endless.  

All supplies included, just show up with ideas…or not…Kristy Harrist will brainstorm with you to help you design and create your dream bag. 

Please bring: hot glue gun
Optional…any ribbon, fabric etc… that you love and want to use.
Taught by Kristy Harrist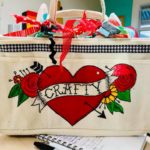 ---
BoHo Gemstone Wrist and Ear Candy… 

During this class you will learn how to make bracelets and earrings with techniques that you will be able to use long after the class is over! There will be a large variety of GEMSTONE beads to choose from for you to make 4 bracelets and 1 pair of earrings. You will leave this class with skills to make additional pieces of jewelry for yourself or for personalized gifts!  

Supplies included: gemstone 

beads, 

jewelry findings, 

stringing supplies, 

charms, 

tassels.   

Tools needed: small set of jewelry pliers that include needle nose, round nose, and side cutters

.

Optional… any beads, jewelry pieces etc… that you want to use to personalize your pieces.
Taught by Kristy Harrist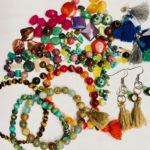 ---
Mixed Media Mash Up…  

During this class you will learn fun techniques to create a mixed media masterpiece!  Come with a design in mind, use a KristyJane design, or we can brainstorm to create a piece that speaks to you! This class is a relaxing, self-exploration, process driven experience you will fall in love with and want to use again and again.  All supplies provided including surprise project bonuses! 

Tools: scissors

Optional… favorite paint brushes, any mixed media (scrapbook paper, napkins, wrapping paper, washi tape etc… ) that you love
Taught by Kristy Harrist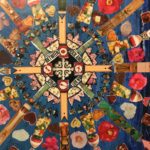 ---
Reviews
Write a review - tell others about your experience.
Thank you!
We're glad you've joined our retreat community. See you around :)
Return to my event
×