200 hr Yoga Teacher Training: Sacred Waters
About us
Walk onto a path of transformation while living in harmony and community with the earth.

In Bali, every moment is sacred, every moment can be breathtaking.  We start our day with what is real, filled with the power of nature:  we wake with the sun, we breathe with the sounds, we meditate in this flourishing space and we move with these natural flows… and bit by bit, we re-synchronize ourselves to the rhythms of this wild earth.
In this immersion training, you will have the opportunity to deeply connect to your higher self while in a tranquil and sacred jungle environment.  We will practice and learn in the open air, drawing constantly from the elements of the Earth to help us in our process of self discovery, connection and truth as we step courageously into our dharma. At this permaculture retreat center, you have an opportunity to live close to the earth as you feed your soul with freshly picked gourmet superfoods and cleansing rituals. Kura Kura is situated in a tranquil and secluded environment near the beach, nestled in a beautiful tropical valley just a beach walk away from popular surf town Canggu, tucked into a magical valley between a river and the Sea. It provides a sanctuary in an idyllic, nurturing space, full of the life-giving qualities of the earth.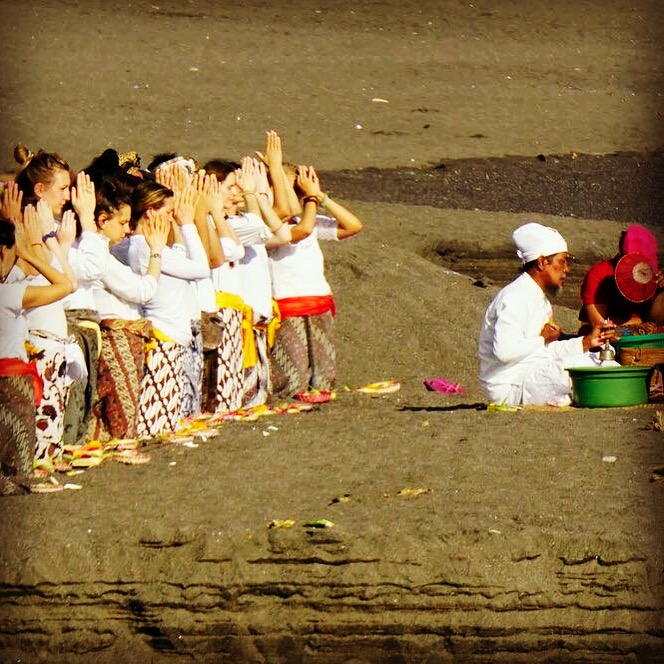 Join us in July as we create space for this transformational experience to unfold. Enjoy abundant tropical vegetation and jungle cuisine that will enchant your senses. Feel the power of the sacred land that is blessed with several natural springs, supplying an affluence of crystal clear water, which according to locals, is endowed with cleansing and healing powers. The waters feed the pools surrounding the yoga space and nourish the water lily pond teeming with fish. Form strong bonds of lifelong friendship, whilst learning how to share the deep peace of what you truly love – come and grow yourself in this incredible environment.
                              2 Locations, 1 Training 
                                 The Best of Both Worlds — Beach & Mountain Retreats
We spend the first half of our time in the the lush jungle and rolling rice paddies of Batu Karu retreat to truly embody the teachings, spreading our wings and emerging into our full potential in the fresh air of the mountains then travel to the beachside Kura Kura retreat, unveiling and washing away the layers that form us. 
Bali is filled with incredible nature, art, and beauty. Spirituality is inherently infused into the unique culture. The Balinese have a strong community spirit and most families live in a community setting. Every aspect of their lives involves some sort of prayer, worship, or offering to the Gods… as an expression of the heart.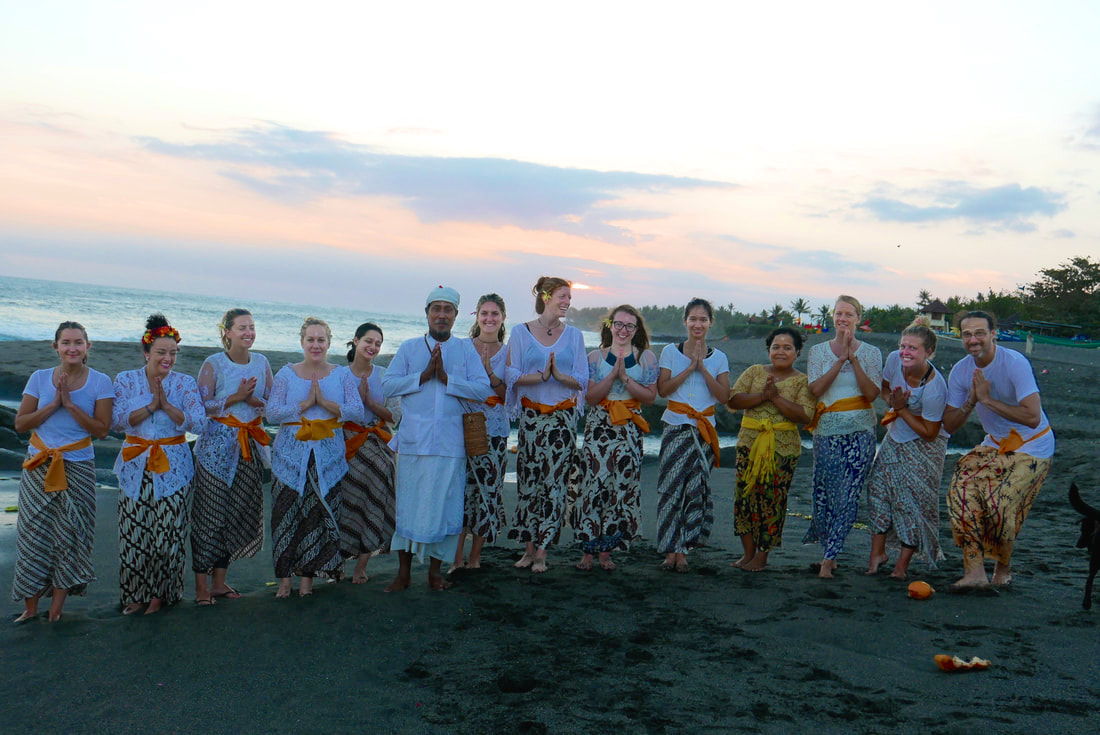 Step away and come closer to your heart.


A true holistic offering exploring the depths of yoga.
Immerse yourself deeply into the practice of yoga and learn to embrace the traditional 4 paths.
Bhakti – Love and devotion through prayer, ceremony, singing, and chanting. 

Raja – Ashtanga Yoga. Exploring the work of Patanjali and the 8 limbs

Jnana – the sacred study of self inquiry through the art of living and intention. 

Karma – selfless service to better serve the whole.
Release what no longer serves and create more space in your body and your mind.

You will be sure to come out of this training with a strong foundation and a fresh perspective on life.
We be Specializing in…
Sequencing

Alignment

Adjustments

Restorative Yoga

Yoga of Sound

Ceremony
Reviews
Write a review - tell others about your experience.
Thank you!
We're glad you've joined our retreat community. See you around :)
Return to my event
×