Maha Vidya Yoga and Ayurveda Practitioners Training -Maine
About us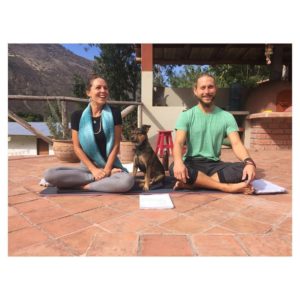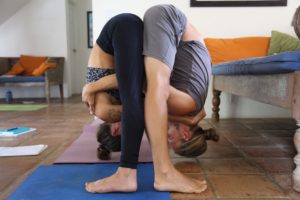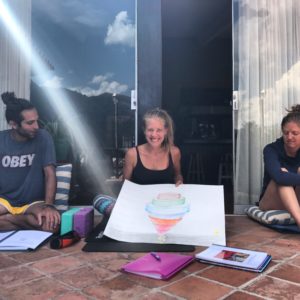 The second 100 Hour segment of our 200 Hour Training offers a comprehensive in-depth study of Yoga and Ayurvedic theory for students and teachers interested in gaining proficiency in the subtle awareness of practice while exploring through asana, pranayama and meditation techniques. Located along a river amidst the dense woodlands of Southern Maine, this program will maintain an exclusive and intimate setting, reaching capacity at 6-8 practitioners to ensure the effective reception and integration of information.
What will you gain from this program?
Knowledge of yogic lifestyle approach
Historical overview of Maha Yoga
Individualized self-practices
Sequencing for yogic goals
Asana clinics (arm/leg/spine intensive interrogations)
Traditional and Modern asana and pranayama methodology
Applied integration of vayus and greater/lesser bandhas
Greater understanding of Maha Yoga (Hatha/Raja/Tantra etc)
This segment of our 200-hour training offers a comprehensive in-depth study of Yoga and Ayurvedic theory for aspiring students and seasoned teachers looking to gain proficient and tangible knowledge in the foundational subtleties of practice through an advanced exploration of asana, pranayama and meditation techniques. The foundation of this program will be rooted in understanding and developing approaches to a safe and sustainable self-practice that once mastered will be naturally and easefully shared with future students as the practitioner blossoms beyond the personal stages of self-transformation into knowledgeable guides who hold space for others to realize their own inner evolutionary potential. This approach leads to confidence and accountability in self-development for the aspiring or seasoned yogin, maintaining the bedrock of the yogic approach to life, as well as nurturing the profound love and appreciation for the pursuit of self-knowledge through selfless service and unconditional love, from one's interior terrain branching outward into our relationships with the world and interaction with the Nature of others and Life itself.
Interested in joining us for the entire program? Check out our schedule for our program offerings in Maine, St. Croix, Hawaii and China. Individualized programs available by application online. Please inquire.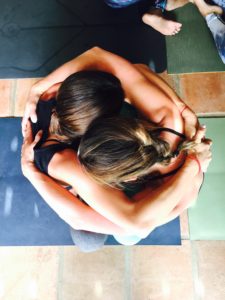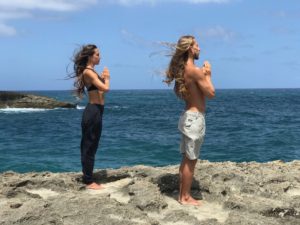 Yoga is a path of self-mastery; a science and art of truly understanding what lies between each layer of creation (mayakosha) through the process of directly experiencing and observing (dhyana) the channels of energy (nadis) composing and transforming (tamas and rajas) the outer layers of the essential fundament sustaining our being (atman). Yoga is a direct path of knowledge (jnana), culminating in the vasts yet certain realizations of the Self (samadhi) as our collective heritage (Prakriti) and birth right (Purusha).
Throughout this training, together we will hold space for the realization of yoga (satsang). We will move through each layer of the Self (mayakosha) from the microcosm to the macrocosm so that we may confidently connect with the essence of yogic knowledge (satchitananda), harnessing the inner energy of our Creation (kundalini), abiding in a state of Yoga as a lifestyle (sadhana) and a rite of passsage sustaining our mutual heritage (Prakriti) as transcribed by ancient rishis (mahasiddhas) around the world.
Topics Include:
Traditional Himalayan Yoga
Hatha/Ashtanga/ Raja/ Tantra
Yogic Anatomy
Advanced Theory of Pranayama and the simplicity of practice
Ayurveda: Prana, Tejas and Ojas
Bandhas through the Body
Concentration Techniques
Mantrayana and Yantrayana 
Understanding the Samadhis
Creative Asana Exploration
The Maha Gunas in Life and Practice
Marmas in Asana
Anatomy of Kundalini
Yoga Nidra
Bhakti-  Guru and Dattatreya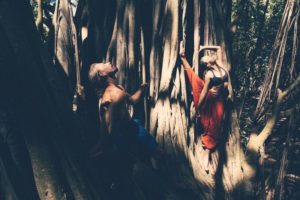 *Cancellation Policy*
Upon deposit, payment or registration of this program you agree to attend. In the event of cancellation by the student party the deposit/tuition will be held by Maha Vidya Yoga and can be applied to any equal program within the next 12 months of scheduled training. Cancellations made within forty-five (45) days of program are subject to no return of total funds. If cancellation arises as a determination of program directors, Maha Vidya Yoga will provide a full refund of tuition including deposit.
Meeting Carlisle and Zaplin has been a life changing experience for us. The two of them have so much knowledge, and a genuine passion in their teaching. They balance each other beautifully in all aspects and their teachings are so complete and rich. We feel every yogic experience we have with them, whether being asanas, theory lessons, meditation etc makes us open our eyes more, increases our understanding and makes all our daily experiences fuller and more meaningful.Having teachers like C&Z is a gift we wish everyone could have the chance to experience. Line
---
Venue Highlights
Maha Vidya is located in the beautiful and quaint town of South Berwick, Maine. Located on 3 mile of historic farmland the center is 10 miles from the ocean and an hour from Boston Logan Airport sharing a serene expression of Maine's beauty and history. The farmhouse location is along the Great Works River and a short walk to wooded trails.
A private living space is offered to guests which will either be private or shared during the stay depending on program outline.
---
Amenities
Free Wifi
Towels
Free Parking
Tour Assistance
Coffee/Tea
Yoga Studio
House-Keeping
---
Menu Types
Vegan
Vegetarian
Ayurvedic
Organic
Gluten Free
Dairy Free
Nut Free
---
Menu/Cuisine
Breakfast:
Hot and Cold Cereal Bar with fresh fruits, nuts and seeds
Coffee and Herbal teas
Lunch:
Plant based meal of salads, soups or grains
Optional fresh vegetable juice
Dinner:
Plant based meal of salads, soups or grains
Optional fresh vegetable juice
*NOTE Pancha Karma clients will be on cleansing menu outline*
*NOTE fresh juices are provided for an additional $10/day add on*
---
Accommodations
Private and Shared rooms are available at our farmhouse location. Private and shared bathrooms are available. Guest quarters include private entrance and entry as well as a guest living room for private space and rest.
Linens and Towels are provided. Laundry service is available for an additional fee for personal items.
---
Directions
Located in South Berwick, Maine we recommend flights to Boston Logan International Airport or Manchester NH Airport. Shuttle buses to Dover NH are available upon arrival.
Our staff will schedule pickup from Dover, NH for $25 per shuttle.
For programs outside of Maine flight information will be provided at registration time or inquire.
Reviews
Write a review - tell others about your experience.
Thank you!
We're glad you've joined our retreat community. See you around :)
Return to my event
×