10 Days Fasting&Yoga Retreat in Julian Alps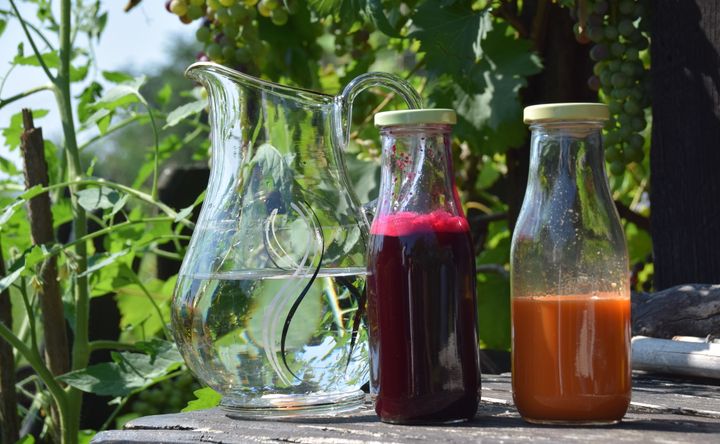 Event Highlights
For five days we'll fast by drinking fresh organic juices, made from four types of vegetables; beetroot, carrot, parsley, and celery. All our local organic vegetable juices is steamed before pressing and retain 95% of their natural nutrients and enzymes. Vegetables can help eliminate yeast and fight off foreign entities. Vegetalbes also contain high levels of antioxidants, vitamins, and minerals which protect healthy cells and eliminate unbalanced or infected cells.
Once a day we will drink a small quantities juice made from lemons, oranges, grapefruit and kiwi mixed with water according to your Ayurveda constitution calculations. Tea herbs and spring water are also very important. All beverages we will drink warm. Teas as senna, nettle, sage, mint, and chamomile kill yeast and help purify the body. Each client will get their own backpack with full fasting equipment: enema, toothbrush, scraper for the tongue, skin brush, energetic glass, a big towel for the sauna, thermos bottle for tea and soup and a handy bacpack for walking paths.
Daily meditations, Hatha yoga, discussions, and workshops will help you mingle with your "new fasting friends" and exchange thoughts and experiences in order to bring yourself beyond body and mind limitations.
During the day we will do everything together in the spirit of teamwork in the community. You will have the option to participate in plenty of activities or simply rest in peace and read a book.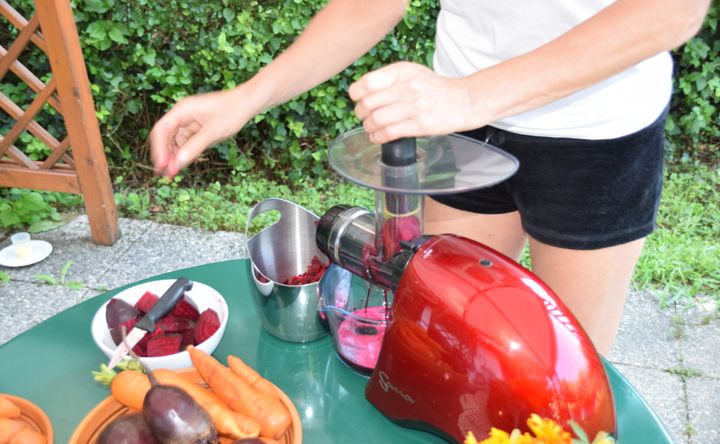 Schedule
Our Team will assist the participants at any time through the specific Inner Cleansing Journey experience. Constant support will start early in the morning with meditation and Hatha yoga. During the day we will juice local & organic beetroot and carrots, make cleansing teas and prepare other accessories for fasting (enema), etc. All the fasting equipment you receive for free in a handy backpack.
You will have the option to participate in plenty of activities or simply rest in peace and read a book. In the surrounding natural environment, nothing will disturb your tranquility.
07:00 AM
meditation
08:00 AM
Hatha Yoga
09:30 AM
Breakfast - Juicing
10:30 AM
Workshop
11:30 AM
Transition time for a rest and time for the enema
01:00 PM
Lunch - Clear Breuss Soup
03:00 PM
Transition time for a rest, Tea Time
04:00 PM
Workshop, Juicing citrus fruit
05:00 PM
Finish Sauna, Tea Time
06:00 PM
Diner - Juicing Beetroot
07:00 PM
Zen Meditation, Massage
* The ICJ (InnerCleansingJourney) Crew reserves the right to make changes regarding the weather forecast or other unpredictable circumstances!
About This Event
Inner Cleansing Journey is an individual fasting retreats for the people who need a detox from unhealthy eating habit and who wants to get rid of toxins from the body. Fasting is an old technique for healing the body and soul and it is the top priority at this retreat. We'll fast 5 days by drinking fresh (but before steamed vegetables) organic juices, made from four types of vegetables; beetroot, carrot, parsley, and celery. Each client will get their own backpack with FULL fasting equipment: enema, toothbrush, scraper for the tongue, skin brush, thermos and a big towel for the sauna and much more! We will take only 4 - 6 people at once.

Andro Fini Skaleras, 62 (writer) I am a retired person. Many years ago I made quite a few cleansing, from weekly to monthly, just by the water. Of course today I would not repeat this, but I often tried to repeat the fast, but I failed in any way. Until I met Bilka, an excellent nutrition expert. With the original approach to healthy and therapeutic fasting she lead me with such lightness, that I did not feel the slightest crisis for seventeen days, even in the first three days, which are usually the most difficult one. I'm grateful to her.
What's Included
Accommodation, all fasting equipment: enema, toothbrush, scraper for the tongue, skin brush, energetic glass, thermos bottle, a big towel for the sauna and a handy backpack for walking paths. Workshops are also included and a excursion to the Julian Alps and Italy. We will calculate your constitution according Ayurveda and give you the list of food which is optimal for your health. Hatha yoga and meditation every day and a personal couching about which food is the best for your health. Yoga mat is included!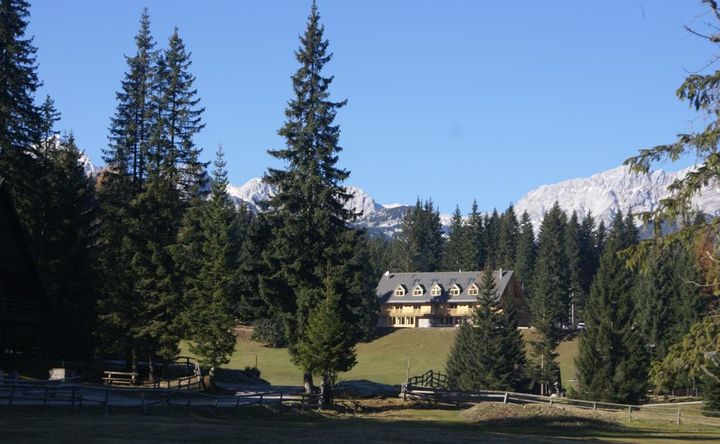 Venue Highlights
Our accommodation is in one of the largest national parks in Europe called Triglav National Park. The park was named after Triglav, the highest mountain in the heart of the park, which is also the highest summit in Slovenia (2864 m). In the stunning surrounding of Slovenian forest Pokljuka near mountain resort Bled your body and mind will get rid of stress, toxins, and bad habits. We will do hiking and we will take you for a stunning places in Triglav national park. Sauna and classical massage are included in the price. Our team has provided you with excellent literature in English.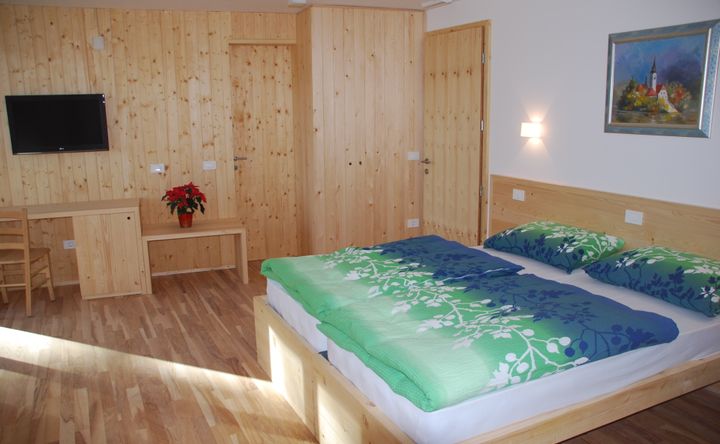 Accommodations
Thel hotel is located on the mountainous plateau called Pokljuka at the altitude of 1300m (4200 ft). The hotel has only 18 rooms, which are comfortable and pleasantly warm. You can take a single or a double room.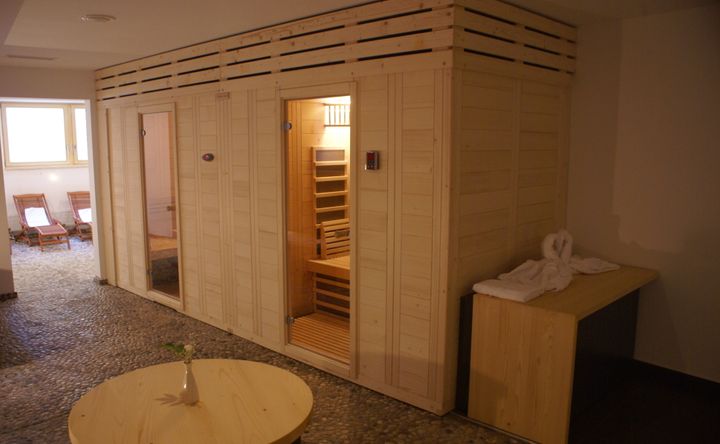 Amenities
Free Wifi
Sauna
Towels
Free Parking
Tour Assistance
Coffee/Tea
Restaurant
Yoga Studio
Ayurvedic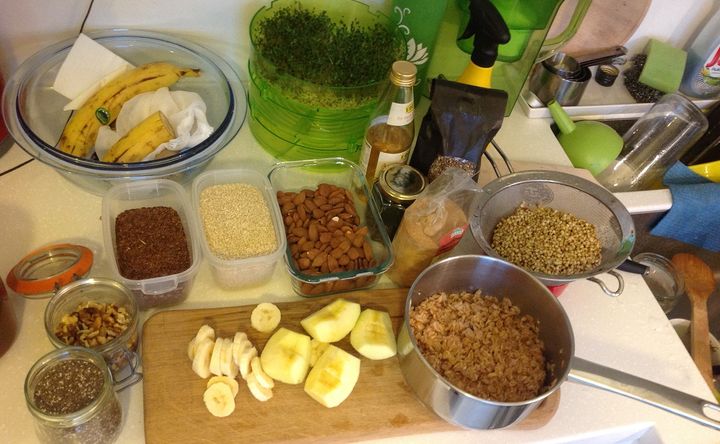 Menu Types
Vegan
Vegetarian
Ayurvedic
Organic
Gluten Free
Dairy Free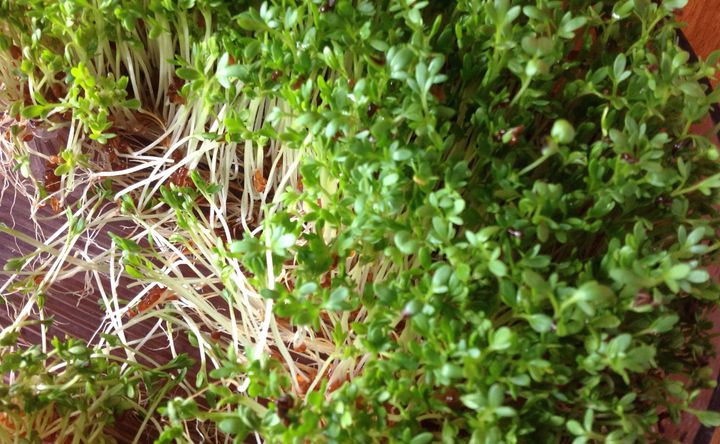 Menu/Cuisine
For five days your food will be clear liquid, but full of vitamins, enzymes, natural fruit sugar and other important substances for living and renovating the cells. Last three days we will eat smooth cooked soup and rice to get used to eating hard food again. A strict fasting will take for five days. All juices we drink are made out of ecological fruit and vegetables.
On your arrival, you will get a warm soup prepared with local and ecological vegetables, with oats and basmati rice. Very simple and light. For a wonderful dinner, you will get a khitri, which is a traditional, beneficial Indian dish, which Ayurveda puts on the first place of healthy eating after fasting. It balances all three doshas (our constitutional vital energies); ground the flying Vata, calm the fire in Pitta and warm the coldness in Kapha.
The second day, we will eat only liquid food, like soup and juices to prepare the body and the colon for fasting.
We will drink only juice made out of beetroot, carrots, and cucumber. All cleansing teas are provided. We will fast five days for a reason and cleaning colon every day with enema. The third day of fasting, the liver and kidneys are just beginning to be cleaned. We will juice together in a spirit of teamwork and we will teach you how to juice in a correct way. We never put two vegetables together. Between two juices we will wait for one hours. Mono juicing is easier for the body to digest.
Very important will be the eighth day when we will come back on hard but still liquid food. During the whole retreat, we will eat cooked food for lunch and dinner, only the last day, before the departure we will teach you how to prepare vegan mayonnaise and vegan beef tartar. All food is ecological and from the local production.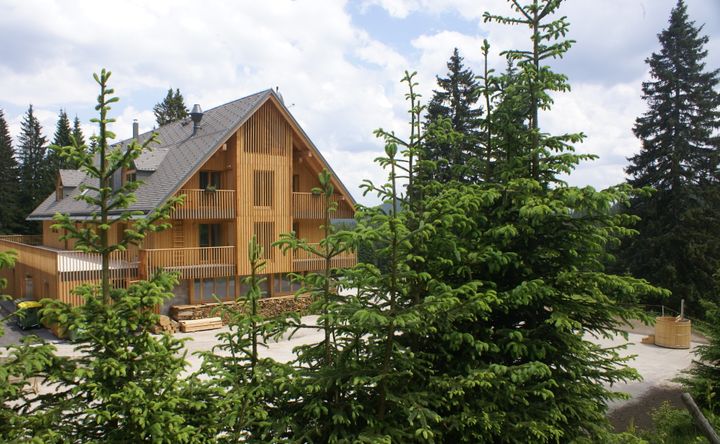 Directions
We will pick you up at the nearest airport Jože Pučnik or at Bled, which is the nearest well known touristic town. Or by agreement!!
Slovenia is well connected by road and rail with it's four neighbours – Italy, Austria, Croatia and Hungary. However, the vast majority of visitors from the UK fly into Jože Pučnik Airport, the country's only international airport receiving regular scheduled flights, at Brnik, 27km north of Ljubljana.
The national flag carrier, Adria Airways, flies to Ljubljana twice weekly from Gatwick May-September, and from Manchester June-September. Year-round services to Ljubljana are available with easyJet from Stansted and Wizz Air from Luton.
Ryanair flies from Stansted to Trieste's Friuli Venezia Giulia Airport.
Nearby Airports:
Ljubljana Jože Pučnik (SI) 50 km (31miles) - Code: LJU
Venice Marco Polo (I) 300 km (190 miles) - Code: VCE
Treviso, Venice (I), 300 km (190 miles) - Code: TSF
Ronchi, Trieste (I), 170 km (105 miles) - Code: TRS
Graz (A) 230 km (145 miles) - Code: GRZ
Salzburg (A), 260km (162 miles) - Code: SZG
Klagenfurt (A) 100 km (62 miles) - Code: KLU
Vienna (A) 420 km (260 miles) - Code: VIE
Maribor (SI) 200 km (125 miles) Code: MBX
Portorož (SI) 180km (111 miles) - Code: POW
Shuttle Service:
Go Opti, you can find on internet
---
Cancellation Policy
100% deposit refund for cancellation 60+ days before event.
50% deposit refund for cancellation 30-59 days before event.
0% deposit refund for cancellation 0-29 days before event.
The remaining balance (total price minus deposit) is due upon arrival.
Get full details...
Reviews To review this event, visit the page for the venue or retreat leaders (above).
Similar Retreats You Might Like

Thank you!
We're glad you've joined our retreat community. See you around :)
Return to my event
×