Restorative Practices: Cultivating and Sustaining Sangha Through Community Building
Heartwood Refuge and Retreat Center
Aug 24 - 26, 2018

(3 days)

$185.00 - Residential Optionplus dana (offered at the end of the retreat) to the teacher and to Heartwood. You can read more about the practice of dana here. $138.00 - Saturday Onlyplus dana (offered at the end of the…
About us
This is an excellent opportunity to invite your entire sangha or practice group.
As leaders and engaged practitioners in the Dharma, how do we create, deepen and maintain enlivening, healthy and wholesome connections as we help to hold space within our Sanghas?  Fostering an atmosphere of mutual appreciation and respect, Restorative Practices offers a transformative approach for people to recognize their mutual interdependence in the struggle to work and live collectively. Through the lens of the Dharma, this retreat will provide an opportunity for participants to explore their relationship to power, ego, and capacity for resilience and emotional risk-taking. Together, we can strengthen our skills to address conflict and harm as it arises between individuals and within our Sanghas.
This retreat is both open to commuters, and as a day-long workshop (with meals). It is not a silent retreat. This is one of the two required retreats for 2018 dharmacharya students.
---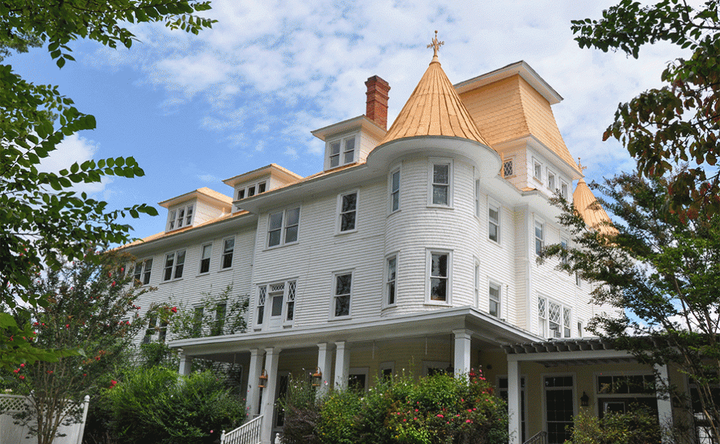 Venue Highlights
Heartwood's facilities include a historic thirty-room Victorian-era mansion, and additional thirty adjoining courtyard rooms. Three meditation halls and a commercial kitchen are designed to support short-term and long-term retreats, conferences, and workshops. Quiet spaces indoors and out invite contemplation and conversation. Our goal is to nurture all aspects of one's being.
---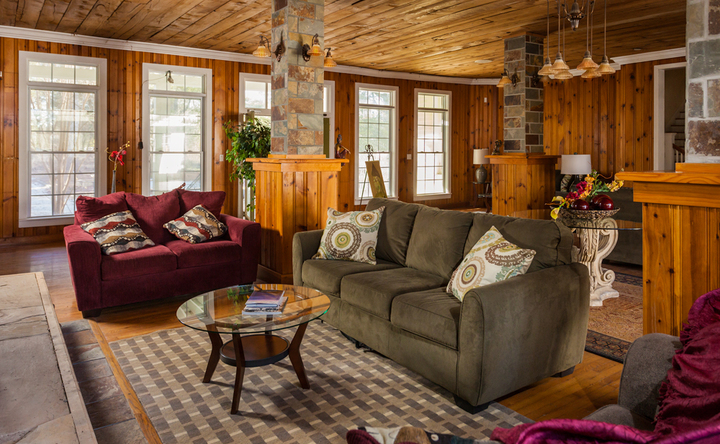 Amenities
Air Conditioning in Rooms
Towels
Free Parking
Coffee/Tea
Cafe
---
Menu Types
Vegan
Vegetarian
Gluten Free
---
Menu/Cuisine
Three delicious vegetarian meals per day are offered; there are always vegan and gluten free options served for those with dietary restrictions. You are also welcome to bring a snack to share if you wish. 
Breakfast typically includes cereal, hard-boiled eggs, fruit, bread, and rice cakes. Coffee is served at breakfast only. Lunch, which is the main meal of the day, consists of a protein, a grain, vegetables, and salad. A light supper of soup, with either salad or fruit, as well as some surprises, is offered each evening.
---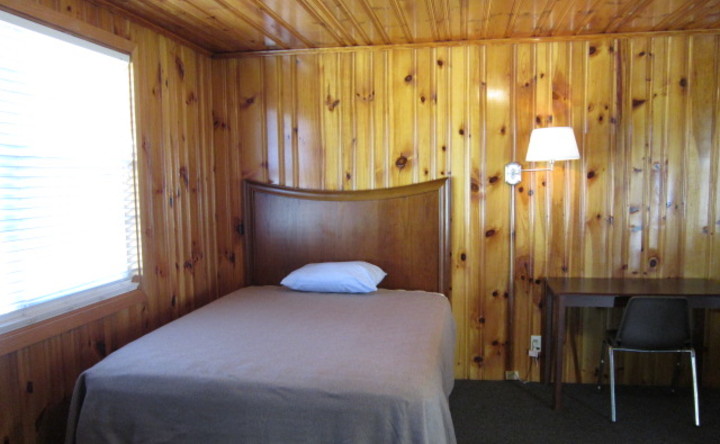 Accommodations
Rooms are double-occupancy. Depending on the number of retreatants, if single rooms are available, we assign them in order of registration to those who registered earliest. For your convenience, Heartwood provides bed linens, blankets, and towels. All rooms, whether double or single, have an en-suite bathroom.
---
Directions
Heartwood is located at 159 Osceola Rd, Hendersonville NC 28739. We are approximately 20 minutes from the Asheville NC airport, and 2 hours from the Charlotte NC airport.
Thank you!
We're glad you've joined our retreat community. See you around :)
Return to my event
×