Lulu Ye Yoga Immersion
Maha Vidya Yoga and Ayurveda

May 17 - 20, 2019 (4 days)

$350.00 - Program Price $175.00 - Weekend Price (Sat. and Sun.) $925.00 - Full Program with Accommodations and Meals (16th-21st) $675.00 - Weekend Program with Accommodations and Meals (17th-20th)
About us
Join us in South Berwick, Maine for a weekend immersion with guest teacher Lulu Ye of Loka Yoga Chongqing China.
This unique offering will include traditional Chinese Incense Art, Mantra and Sanskrit study as well as daily asana practice and Shiva Nata. Lulu is the founder of Loka Yoga Space in Chongqing. She offers a beautiful expression of traditional practices of Yoga and Chinese Incense Art having studied with teachers such as Dr. Abhishek, Andrey Lappa, and other lessor known teachers from around the world.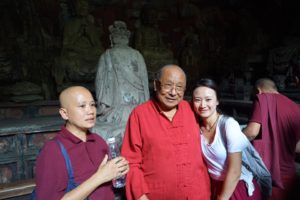 Class will be held Thursday- Monday 9:00am-3:00pm at our South Berwick location.
Weekend offering available Saturday and Sunday.
For those joining us for the full program we will spend the afternoons exploring the local area including the mountain and coastal region of Maine for meditation and gentle movement in the beauty of nature.
Limited accommodations available on-sight. Airbnbs in the local area as well. Contact us for more information.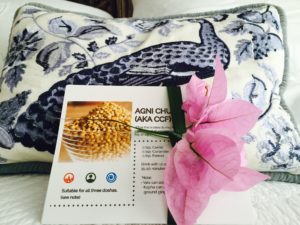 Shared room accommodation available with vegan meals shared daily.
Flights to Boston Logan Airport with a shuttle to Dover NH where our staff will pick you up for transport to the home based location. See registration link for more information.
*Cancellation Policy*
Upon deposit, payment or registration of this program you agree to attend. In the event of cancellation by the student party the deposit/tuition will be held by Maha Vidya Yoga and can be applied to any equal program within the next 12 months of scheduled training. Cancellations made within forty-five (45) days of program are subject to no return of total funds. If cancellation arises as a determination of program directors, Maha Vidya Yoga will provide a full refund of tuition including deposit.
I came to Carlisle and Zap having only done random yoga courses at my local YMCA, but was really wanting to dive more into yoga and learn a better understanding on all the ins and outs and of myself as well. I was with them for only a weekend long retreat, but I left feeling like I had studied under them for years. Immediately I started practicing regularly and buying books per their recommendation to deepen my practice! I look forward to taking part in their teacher training course someday in the near future! If you have an opportunity to learn from these two, don't hesitate! It has been the most rewarding decision I have made recently in my life. Can't wait to practice with them again soon. Jayme Meeting Carlyle and Zap has been a life changing experience for us. The two of them have so much knowledge, and a genuine passion in their teaching. They balance each other beautifully in all aspects and their teachings are so complete and rich. We feel every yogic experience we have with them, whether being asanas, theory lessons, meditation etc makes us open our eyes more, increases our understanding and makes all our daily experiences fuller and more meaningful. Having teachers like C&Z is a gift we wish everyone could have the chance to experience.
---
Event Highlights
Chinese Incense Art Making Class
Daily Asana and Meditation
Exploring Nature
Vegan Meals and Accommodations in our Farm House
---
Venue Highlights
On three acres of land near a river and local hiking trails. Enjoy massages or Ayurvedic therapies during your stay. Take time in nature or rest in the comfort of our farmhouse center.
---
Amenities
Free Wifi
Towels
Free Parking
Tour Assistance
Coffee/Tea
Yoga Studio
---
Schedule
Morning Asana classes
Time in Nature
Afternoon Workshops
Excursions
Evening Meditations
---
Menu Types
Vegan
Vegetarian
Ayurvedic
Organic
Gluten Free
Dairy Free
Nut Free
---
Menu/Cuisine
Breakfast includes a breakfast bar with seasonal fruits, nuts, hot cereal, granola, nut milks or breakfast breads. Coffee and Tea available.
Lunch includes soup or salad with fresh breads or grains
Dinner is usually inspired by Ayurvedic cooking principles that our on site Ayurvedic practitioner shares with guests
---
Accommodations
Shared and Private rooms available.
---
Directions
Flights to Boston Logan or Manchester NH or Portland Maine are recommended.
From here a Bus will take you for a 60 minute drive to Dover NH where our staff will pick you up.
Thank you!
We're glad you've joined our retreat community. See you around :)
Return to my event
×