Mastering the Tao Nature Within Wudangshan, China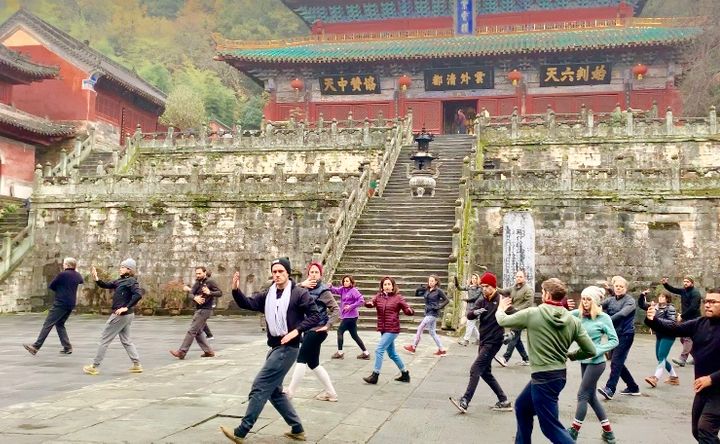 Event Highlights
Explore the majestic Forbidden City in Beijing
Walk on the legendary Great Wall of China
Practice Qigong and Tai Chi with the masters on Taoist Wudang Mountain (no experience required)
Visit Taoist temples that have been in movies like: The Karate Kid (remake), Crouching Tiger, Hidden Dragon and Kung Fu Panda
Venture to the top of the mountain and see the Golden Temple, a pilgrimage for Taoists for over a thousands years
Meet and chat with a Taoist recluse who lives in a cave
Take part in a Taoist musical ceremony as the sun comes up over the mountains
Eat delicious, organic good grown right on the mountain
See wild monkeys in their natural habitat
Meet masters of taoist philosophy
Enjoy a private class with a master in Chinese calligraphy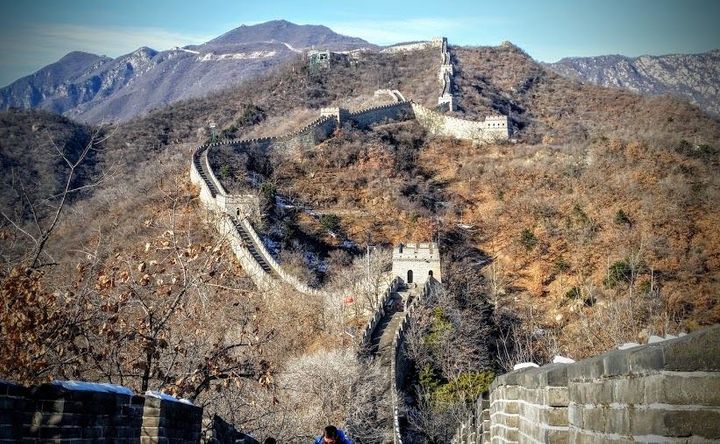 Schedule
Monday, November 4th – Arrive in Beijing, China. You will be picked up from the airport and taken to the hotel where we will all meet and greet and sleep our first night in China getting ever so close to Wudang Mountain.
Tuesday, November 5th – A morning tour of the amazing Forbidden City in Beijing, the home to 24 of China's past Emperors. A scrumptious lunch and then a tour of Beijing's famous Fujiwang Street where we will sight see and in case you forgot to bring something from home for the trip you will be most likely be able to buy it here! We will then return to the hotel for a good nights sleep.
Wednesday, November 6th – Shuttled to the airport in the early morning we fly two hours to Xiangyang, China close to where Wudang Mountain is located. A bus will then bring us to Wudang Mountain, and as the bus gets closer you will begin to feel closer to finding your Tao.
Thursday/Friday, November 7th and 8th – Now that our outward journey has begun, we will begin a two-day inner journey where we will visit different areas on the mountain with periods of meditation and Taoist practice:
* Tai Chi at the Purple Cloud Palace – the absolute center of Taoism
* Qigong at the South Cliff Temple – the place where Taoism was founded
* Journey to the Golden Hall on Tianzhu Peak – the tallest peak in the mountains
* Taoist Tea Ceremony
* Sitting meditation as well as Taoist walking meditation.
* Visit and spend time with wild mountain monkeys
* Taoist Forest Walks
* Surprise visit with someone very special on the mountain
Saturday, November 9th – We check into the Wudang Academy – School of Internal Martial Arts. For the next six days, we will be learning Tai Chi, Qigong, Taoist philosophy and meditation from the Chinese Taoist Masters
Thursday, November 14th – Evening flight back to Beijing
Friday, November 15th – Tour and walk on the famous Great Wall of China
Saturday, November 16th – Flight back home.
About This Event
You are standing high on a cliff in one of the most secluded monasteries in the world. The silence is broken only by the burbling of fountains, the whispering of the winds and bird song. Below you, blankets of mist hang in deep valleys and distant mountains are green with pine and cypress forests. The air, fresh and delicate, is so cleansing you feel reborn.
You spent this day with some of the most respected Taoist teachers in the world. These venerated monks and nuns taught you how to attain the perfect balance within yourself and nature. And as you practice these new skills, there is a quiet awakening: you feel more alive than you have ever felt.
Welcome to Mastering the Tao Nature Within Retreat. The unique adventure of a lifetime!
"Hello Terry and Fan, I'm just back after 2 weeks of family vacation and I wanted to send you a quick note... THANK YOU for everything Tao Journeys did to help us pull off such a magical retreat. It really impacted the team and we've brought many learning's from Wudangshan back with us to our lives and our daily work. You guys were amazing in everything from dealing with our initial uncertainties around visas and travel, to the flexible planning, to some (seemingly perhaps?) random requests. Our team truly thanks you for everything. I hope you are both having a happy new-year and that all is well ???? Best, Christopher Miller and the Avaaz Team" November 2018 "Terry Hodgkinson's Tao Journeys retreats are the best I've ever experienced. All you have to do is get there and they will take care of the rest. I would go again in a heartbeat!" - Dr. Patrick Porter - New Bern, North Carolina November 2015 The journey of a thousand miles (experiences) begins with the first step. ~ Lao Tzu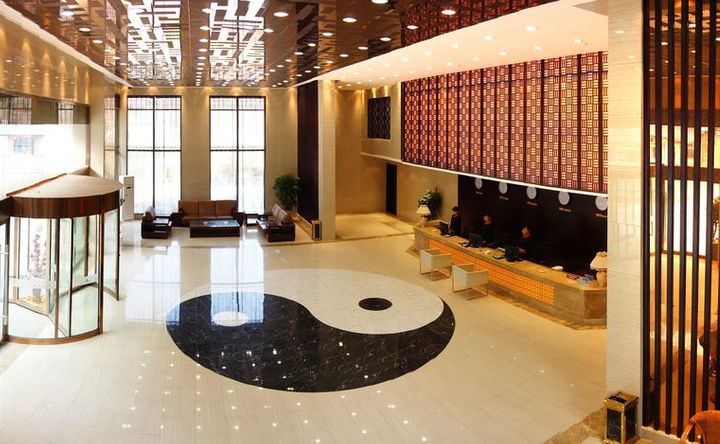 Venue Highlights
We will move between Beijing (See the Forbidden City and The Great Wall) and Wudang Mountain, where you will be amerced in fresh mountain air and abundant Taoist energy. You pay for your return flight to Beijing and we will take care of the rest! All accommodations, meals, sight-seeing and inner country travel will be covered in the fee you pay.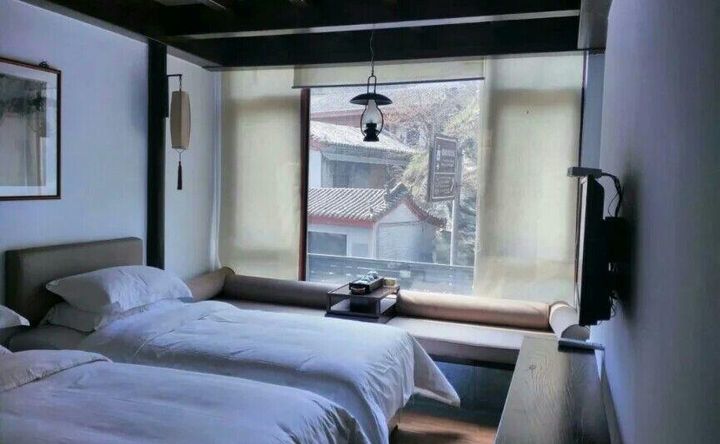 Accommodations
The places we will stay are very comfortable. In Beijing, we will be located very close to the Forbidden City. In Wudang we will staying right next door to where we will be training Tai Chi at the Purple Heaven Palace.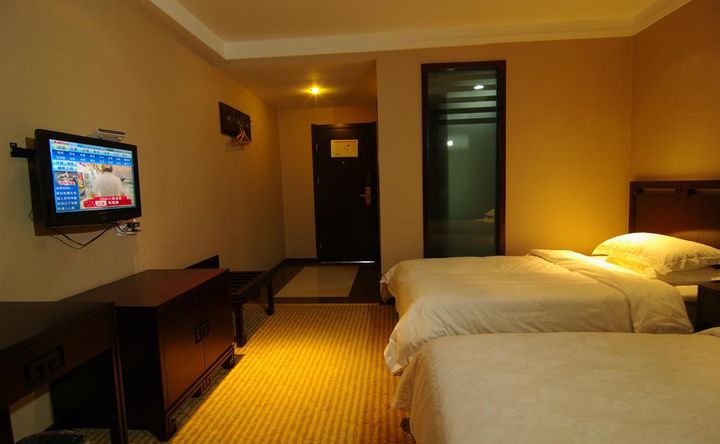 Amenities
Free Wifi
Towels
Tour Assistance
Coffee/Tea
Restaurant
House Keeping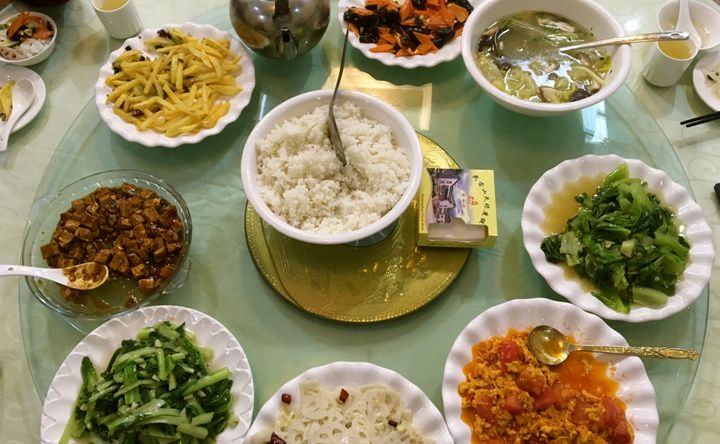 Menu/Cuisine
All meals are delicious vegetarian but you can order meat if you require
Directions
You fly into Beijing on the Monday and we pick you up from the airport. From here on out, you don't have to worry about anything else, we will take care of everything!
Reviews To review this event, visit the page for the venue or retreat leaders (above).
Similar Retreats You Might Like

Thank you!
We're glad you've joined our retreat community. See you around :)
Return to my event
×