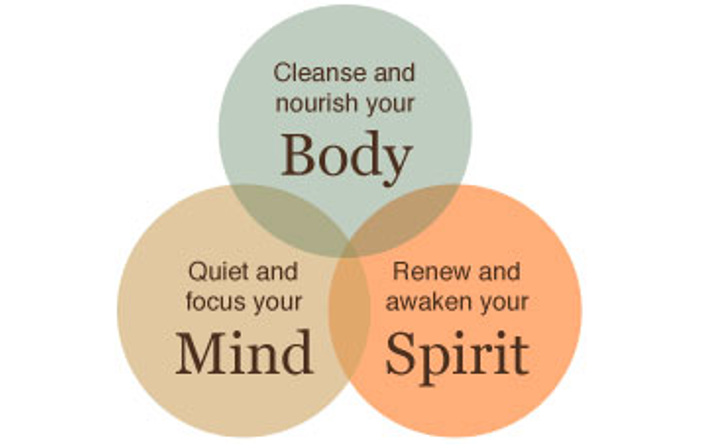 Event Highlights
First Week Classes
Become aware of your body, mind, and spirit. Listen to your needs. Feel inspired as you begin to take simple steps to improve your life.
OHI program basics: Bring your life into balance with purpose, a positive attitude, persistence, patience, and prayer.
Wheatgrass juicing: Learn how wheatgrass -- high in chlorophyll, minerals, vitamins, and enzymes -- helps in detoxification, digestion, and blood flow to restore health.
Elimination 1 and 2: Discover how to eliminate toxins with wheatgrass, rejuvelac, juice fasting, raw organic food, colon cleansing, exercise, and massage.
Digestion: Learn to optimize digestion in all organs (brain, mouth, throat, stomach, pancreas, liver, intestines, and colon) works to absorb healthy nutrients.
Food combining: Discover the best way to combine foods to optimize the way your body digests food and absorbs nutrients.
Tools for change: Learn how personal and household products can bring toxins into your life. Discover organic products that are better for you and our planet.
Implementing the program: Discover useful tools such as juicers, dehydrators, and sprouting supplies that can help you at home.
Relaxation and pain control: Practice Alpha meditation techniques to quiet the mind, manage stress, release tension, and control pain.
Emotional detoxification: Learn how to feel, process, and understand the important role your emotions play in creating and maintaining health and well-being. Discover the healing power of forgiveness.
Mental detoxification: Learn how beliefs, thoughts, and emotions can make you sick. Learn how to cancel, reframe, and replace negative thoughts with positive ones to facilitate the healing process. Develop a mindfulness practice for maintaining a positive attitude – gratitude, affirmations, visualization, journaling, and living in the present.
"You" validation: Learn to find the friend in your mirror. Participate in this loving class, where fellow guests share qualities they like about you. All you have to do is say "Thank you" and smile. Discover how giving and receiving validation are equally important.
Self esteem: Learn how self-esteem is formed, how low self-esteem can impact health, and how to build self-esteem for personal growth.
Vocal toning: Practice toning -- an ancient vocal exercise that uses simple sounds to reestablish a natural flow of energy through your body. Use this simple, yet powerful technique for creating harmony from inside out to reach a meditative state.
Second Week Classes
Explore new ways to your live your life. Learn how to prepare nutrition meals; discover your purpose, and begin to practice mindfulness.
Sprouting instruction: Learn how to soak and sprout nuts, seeds, grains, and beans to activate the life force inherit in young food.
Fermented foods and recipes: Learn how to make fermented foods (e.g. rejuvelac, sauerkraut, seed cheese) to aid digestion. (Only at OHI San Diego)
Enzymes: Discover how enzymes function in your body and food and see a demonstration that compares cooked versus raw food. (Only at OHI Austin)
Menu planning: Learn how to plan nutritious meals to maintain a healthy diet after you leave one of our healing centers.
Organic gardening: Discover how to garden organically or to support organic farmers for the health of our planet. (Only at OHI San Diego)
At home follow-up: Review key guidelines that will help you continue a cleansing diet when you return home.
Personal care: Make an organic face mask, apply it, relax, wash it off, and feel radiant!
Focus 1 and 2: Use your OHI Planner to help you focus on your highest priorities. Look at how you spend your time, identify your core values, and define goals that support these values to achieve what matters most to you.
Conscious breathing 1: Learn the spiritual disciplines related to breathing to release stress, control pain, increase emotional awareness, enhance concentration, and facilitate personal growth.
Your life is a gift: Learn how to let go of unhealthy demands and expectations, change perceptions, and develop new pathways to unconditional love and happiness.
Communication: Identify different communication styles (aggressive, submissive, and assertive), and learn how to communicate more effectively.
Third Week Classes
Gain experience in preparing live foods that you can use at home. Practice advanced alpha state relaxation techniques. Explore the deep connection between your body, mind, and spirit.
Sauerkraut instruction: Make sauerkraut – shredded cabbage that has been fermented – to aid digestion.
Dehydrated foods 1 and 2: Learn how to slowly remove moisture from fruits, vegetables and sprouts to preserve nutrition and flavor of foods using a dehydrator. Make nutritious crackers, pizza crusts, and snacks from live foods. (At OHI San Diego, this information is taught in two classes. At OHI Austin, this information is taught in one class.)
Entrees and buffet preparation: Prepare a raw foods buffet and serve prepared foods to 2nd week guests.
Diet maintenance: Learn how to transition to the OHI maintenance diet of 80% raw and 20% cooked food to maintain energy and vitality after completing the detoxification diet.
Body mind connection: Learn how to use the relationship between your body and mind to positively influence the state of your health. Discover the difference between the conscious and subconscious mind and how positive thoughts and emotions promote healing. (Only at OHI San Diego)
Conscious breathing 2: Practice conscious breathing techniques to integrate the body, mind, and spirit – generating a profound state of relaxation and increased energy. (Only at OHI San Diego)
Advanced alpha techniques: Learn alpha state meditation techniques that can help you heal your body. Tap into your sub consciousness, access your creativity and intuition, visualize positive outcomes, and increase your awareness of God.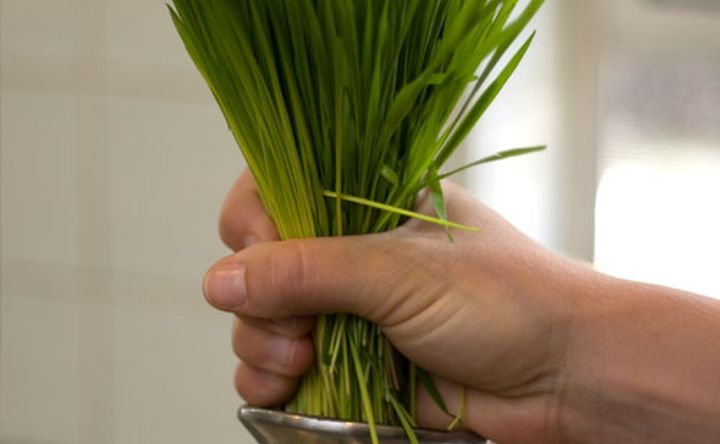 Schedule
Each day is designed to ensure that your body's natural rhythm is restored. Whether you are a first-time or returning guest, we encourage you to find the right balance between scheduled activities (e.g. classes, meals, exercise) and free-time (optional treatments, journaling, relaxation, and rest).
The following schedule represents a typical day Monday to Friday. On weekends, circle and meal times remain the same, but class time is reduced to offer you more free time for relaxation or optional services.
7:30 am
Morning lymphatic exercise class
8:30 am
Circle time / prayer / breakfast
9:30 am
Class (1st, 2nd, or 3rd week program)
12:30 pm
Circle time / prayer / lunch
1:30 pm
Class (1st, 2nd, or 3rd week program)
3:30 pm
Stretch class (Austin), Afternoon exercise class (San Diego), or free time
4:30 pm
Stretch class (San Diego), or free time
6:00 pm
Circle time / prayer / dinner
7:00 pm
Evening class
8:30 pm
Time to retire to bed
About This Event
In our holistic healing program, participants cleanse and nourish the body with diet, fasting, and exercise; quiet and focus the mind with journaling and meditation; and renew and awaken the spirit with study, prayer and celebration.
Based on ancient spiritual disciplines, the OHI holistic healing program is designed to:
Inspire and motivate you to make healthy choices in lifeExplore physical, mental, emotional, and spiritual well-beingIntegrate helpful tools and teachings in your daily lifeEnable transformation so that you can achieve optimum health.
This 21-day program consists of classes and activities that are taught over 3 one-week segments
Week 1: Focus on the connection between the body, mind, and spiritWeek 2: Discover tools that can help you make healthier choicesWeek 3: Learn how to take the program home with you.
Upon completion of the program, you will receive an OHI Certificate of Award and join a growing community of people dedicated to living healthy, joyful, and spirit-filled lives.
Many of our guests attend all 3 weeks in a row; others come for 1 or 2 weeks at a time and complete the 21-day program over multiple visits to OHI. Our flexible program allows you to start the 1st, 2nd, or 3rd week of the program on any Sunday
My entire stay at San Diego was transformational, especially on a spiritual level. In a regular church, you share an hour with people and then you shake hands. At OHI, you share your life with people and then you link hearts. - J. B. from Asheville, NC, USA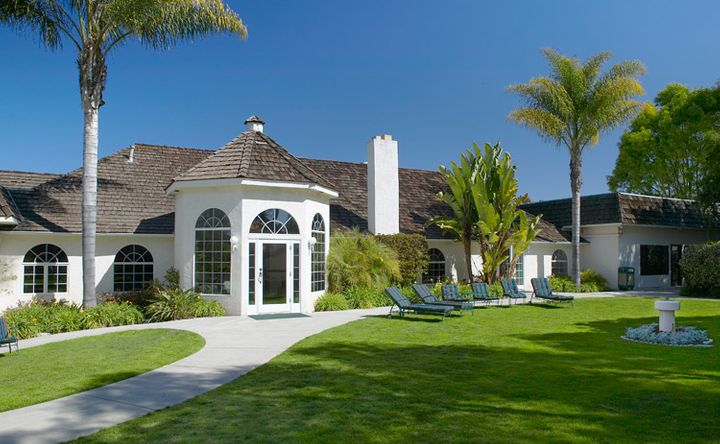 Venue Highlights
The OHI San Diego mission is an oasis of serenity nestled in Lemon Grove – a nearby suburb of San Diego. When you arrive at this southern California retreat with one of the best microclimates in the world, you are greeted by a spacious lawn with comfortable lounge chairs, surrounded by well-manicured gardens where flowers bloom year round.
After checking in at reservations, settle into one of our unpretentious rooms, which will serve as part of your OHI "home" away from home. Then discover friendly gathering places – including the main lobby, dining room, large meeting room, and courtyard where people meet for conversation and laughter.
During your stay, take time to rest in the shade of giant trees. Or visit the chapel to meditate. Explore our organic garden and vibrant greenhouse. Stop at the Optimum Health Store where you can purchase inspirational books, personal care products, and more. Or grab your swimsuit for a refreshing swim or relaxing hot tub. Enjoy your time of relaxation and renewal at OHI San Diego.
Menu/Cuisine
Because foods begin to lose essential nutrients and enzymes when heated above 105 degrees F, our staff creates healthy meals using food in its purest form – fresh, certified-organic, and raw. OHI meals do not contain nuts or oils to support the detoxification process.
Some of our chef's favorite dishes include:
Zucchini spaghetti and mock meatballs
Spinach soup, cauliflower salad, spring mix and sprouts
Vegan pizza with spring mix and sprouts
Corn tortillas with seed cheese and tomatoes
To help you maintain a healthy diet after you leave one of our healing centers, our program includes hands-on classes that teach you how to:
Combine foods to optimize digestion
Soak and sprout nuts, seeds, and grains
Ferment foods to improve digestion
Dehydrate foods to create crackers, pizza crusts, and snacks
OHI offers sprouting packs and cooking tools such as juicers and dehydrators to help you prepare raw food at home
Directions
San Diego is the nearest airport
Taxi service from San Diego International Airport
OHI San Diego has contracted with the Orange Cab Company at the San Diego International Airport to provide a special rate. If you arrive at the airport needing transportation, proceed to the Orange Cab curbside and request the special flat rate to the OHI San Diego campus.
Directions from San Diego International Airport
Exit AIRPORT onto HARBOR DRIVE toward San Diego Turn LEFT onto GRAPE ST.
Take the I-5 S ramp, and merge onto I-5 S. Take the 94 E exit.
Keep LEFT at the fork in the ramp, the merge onto 94 E.
Take the MASSACHUSETTS AVE exit, Turn LEFT onto MASSACHUSETTS AVE.
Follow MASSACHUSETTS AVE past BROADWAY to the traffic signal at CENTRAL AVE.
Turn RIGHT onto CENTRAL AVE. OHI is at 6970 on the RIGHT.
Reviews To review this event, visit the page for the venue or retreat leaders (above).
Similar Retreats You Might Like

Thank you!
We're glad you've joined our retreat community. See you around :)
Return to my event
×