Yelapa is a small fishing village located by a bay within Puerto Vallarta Bay and accessible only by boat. Nestled between a tropical jungle and a sandy beach, with no cars and roads, it is a perfect place for a healing retreat.
Yelapa is a very unique, safe and peaceful place with no crime, so do not get discouraged by stories and news about Mexico.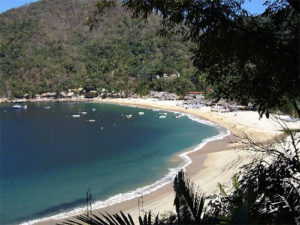 www.puravidaecoretreat.com or call 833-787-8432 or in Mexico 209-5214
This Retreat includes:
Accommodations
Diet Option 1: Organic Rejuvenating Gourmet Diet: your choice of 100% raw, living foods or a mix of raw and cooked foods. Vegan, gluten free, dairy free, sugar free.
Diet Option 2: Juice Cleanse – 100% organic liquid diet including juices, soups, super food smoothies; we use locally grown and organic produce whenever possible.
Diet Option 3: Combination of Juice and Food Cleanse – 1 meal daily and the liquid diet for the rest of the day or  half juice / half food (for example 3 days juice / 3 days food)
Included in this retreat package:
This is our most "bare bones" and basic retreat package.
Morning yoga daily (Yin and Hatha, Kundalini)

Accommodations and food (3 meals) or juice detox
Whats not included but can be added al la cart:
Individual sessions: Holistic Breathwork™/Spiritual Life Coaching sessions (available at certain dates),  bodywork/energy work sessions (massage/Thai Massage/Deep Tissue,/Ozone Therapy/ .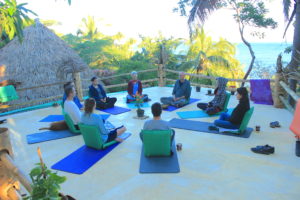 Boat trip to the Marietas Islands: snorkeling in crystal clear waters, wildlife watching and the best opportunity to see dolphins and whales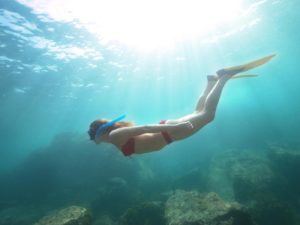 Trip to Botanical Gardens: enjoying amazing variety of orchids and other tropical plants

Hikes to waterfalls, snorkeling, kayaking, swimming in the warm ocean – right in front of your room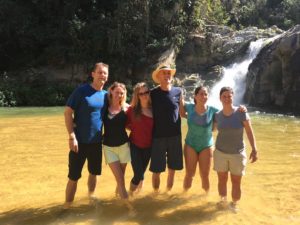 Thalassotherapy – immersing yourself in the warm ocean water helps to absorb trace elements of magnesium, potassium, calcium, sodium, and iodide found in seawater. It's energizing and rejuvenating

Meditate to the sound of gentle waves. Snorkel daily – just a few minutes away from your cottage.