Mini-Retreat: Nicaragua Yoga Retreat March 29- April 2, 2019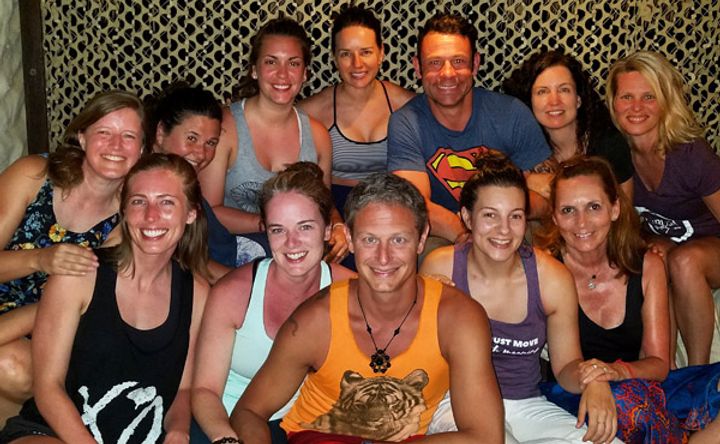 Event Highlights
Four nights accommodation
Four breakfasts, three lunches, and four dinners
Twice daily yoga and meditation classes (90-120 minutes)
Guided yoga nidra (yogic sleep)
Asana Tune-Up Workshop
Two guided hikes
Visit to Mujeres del Plomo Women's Jewelry Co-op in San Ramon
Coffee tour
Live music and dancing under the stars at Finca Esperanza Verde
Coffee, tea, and drinking water
Carefully curated goodie bag of local treats
Return transportation from Augusto C. Sandino International Airport (MGA) to Finca Esperanza Verde
Detailed yoga retreat packing list and pre-arrival checklist
A whole lot of fun and laughter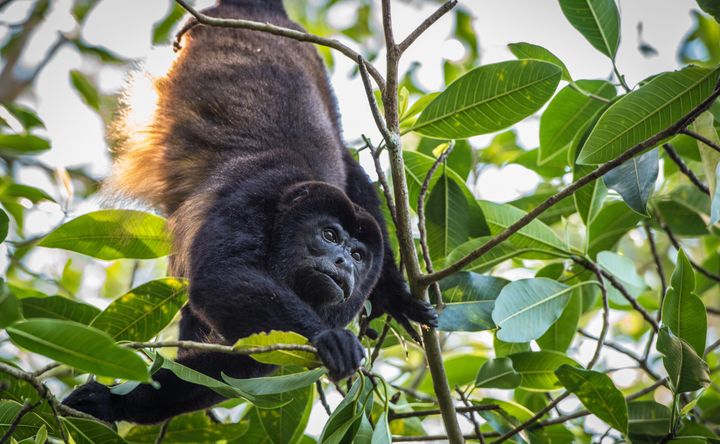 Schedule
7:30 am yoga
9:00 am breakfast
10:30 am hike/workshop
1:00 pm lunch
4:30 pm evening practice
6 pm dinner
About This Event
Join Ambuja Yoga for our five day mini retreat in Nicaragua in March 2019. We're returning to one of our favorite yoga retreat venues for our third year in a row to offer an affordable mini retreat for our time-crunched yogis! This affordable retreat option takes you up into the mountains of Nicaragua. The climate here is pleasant year round and the forest stays green and lush throughout the year. It's the Nicaraguan Shangri-La.
Yoga In The Mountains Of Nicaragua
You will practice yoga overlooking the Nicaraguan cloud forest from our base at Finca Esperanza Verde, high above Matagalpa. Finca Esperanza Verde is a tranquil oasis far away from the heat of the lowlands. This working organic coffee farm turned eco-resort is the perfect antidote to frenetic city life. Once you step foot onto the property the stress of life back home becomes a thing of the past.
Our local guides will take us out to explore the many miles of beautifully maintained hiking trails that crisscross the property. They will help us spot howler monkeys, two and three toed sloths (we saw over ten sloths last year!), parrots, toucans, hummingbirds and so much more!
Ambuja Yoga is big on community and creating connection, so we will visit Mujeres del Plomo for a jewelry making workshop. The women of Mujeres del Plomo have created a women's co-op with a powerful story of community, hardship and triumph. We love them and think you will too.
One of our favorite experiences at Finca Esperanza Verde is to have the local band come over to play for us as we roast marshmallows over the fire and dance under one of the most impressive banners of stars we've ever seen! It's a perfect way to celebrate our time in the mountains. And it is completely surreal!
Yoga will be practiced in the covered lounge overlooking the jungle. An impressive view of rolling clouds, green jungle canopy, and abundant wildlife help us savor the present moment and the intense beauty of our surroundings.
Mini Retreat: Nicaragua Yoga Retreat 2019 Dates
Friday, March 29, 2019 – Tuesday, April 2, 2019
What does the 5d/4n Nicaragua Yoga Retreat include?
Four nights accommodationFour breakfasts, three lunches, and four dinnersTwice daily yoga and meditation classes (90-120 minutes)Guided yoga nidra (yogic sleep)Asana Tune-Up WorkshopTwo guided hikesVisit to Mujeres del Plomo Women's Jewelry Co-op in San RamonCoffee tourLive music and dancing at Finca Esperanza VerdeCoffee, tea, and drinking waterCarefully curated goodie bag of local treatsReturn transportation from Augusto C. Sandino International Airport (MGA) to Finca Esperanza VerdeDetailed yoga retreat packing list and pre-arrival checklist
Mini Retreat: Nicaragua Yoga Retreat March 2019 Rates
$784 per person in a gorgeous 8 person dorm with sweeping valley views and two attached restrooms. Two dorms are available: One all female and one coed.
Our newsletter recipients receive exclusive pricing for our retreats. Want in? Join on our homepage. We'll never share or sell your info and we do our best to not spam your inbox… because no one likes spam!
Want to stay longer? Check out our nine day yoga retreat that includes both the mountains and the sea in one amazing retreat.
Optional Add-ons:
30 minute Reiki treatment $251 hour private yoga $65Additional guided hike (price to be determined)
What does the Nicaragua Mini Retreat exclude?
Your transportation to Nicaragua.Soda, junk food, and alcoholic beverages.Extra add-ons and excursions.Souvenirs
Who is our Mini Nicaragua Yoga Retreat for?
real people: people that love yoga, but also love having a sundowneryogis that want to deepen their practiceyogis that want an asana tune-upadventurous types… or those that want to be more adventurousthose who love nature and wildlifethose who want to celebrate this awesome thing we call life!those that want to travel with a like-minded communitythose that need a technology detoxthose that love the mountainsthose that need to RELAX… there are only two mandatory events the whole 5 days!those who need a shift, an ignition, or a jumpstart in life, work, etc.
Who is our Nicaragua Yoga Retreat not for?
those who want to party every nightthose who need air-con (it isn't necessary and you won't miss it)those who have no yoga experience (yogis should have a basic understanding of standing postures and a willingness to explore and play on their mat)those who don't want to support others in their growth on and off their mat (we're all about community, connection and support)
Autumn Adams, E-RYT 200, CPNYT, YACEP
Autumn founded Ambuja Yoga in 2014 as a way to not only share her love of yoga, travel & adventure, but as a way to cultivate intention, courage and grace in her students. She hopes her retreat attendees will leave her retreats with a feeling of purpose and with the ability to invite their intention into all aspects of their lives. She encourages her students to be conscious creators… to have the courage to take risks (both big and small), the courage to listen deeply to their body, to their gut, to their heart and the grace to "roll with the punches" on this messy path we call life. Learn more about Autumn's philosophy here.
What kind of yoga practice can I expect?
Alignment based vinyasa yogaRestorative yoga with a deep emphasis on relaxation1.5 – 2 hour long sessionsSessions will occur twice a day in the morning and late afternoonEach session will include asana, pranayama and meditationGently challengingNew and familiar yoga asanasCreate space and openness throughout your bodyRelease stress and muscle tensionOptional yoga workshop: Asana Tune-Up
What about hiking?
Hikers, birders, photographers, and nature lovers will love our Nicaragua Yoga Retreat. Finca Esperanza Verde maintains miles of hiking trails that wind throughout the property past stunning vistas, a beautiful waterfall, a swimming hole, and lush coffee plants. The canopy is rich with life here.
Along the trails there are multiple places to stop and take in the sights and sounds of the jungle, meditate, or read a book. Throughout our stay at Finca Esperanza
Verde you are encouraged to spend your afternoons out on the trails, swimming under the waterfall or otherwise connecting with nature. The trails are all well-marked and excellently maintained (some of the best trails in Nicaragua). Head out on your own or grab a guide. While you are out on the trails you will see numerous species of birds, butterflies, and insects along with howler monkeys and if you're lucky a sloth or two.
Your Secluded Nicaragua Mini Retreat Hideaway
Some places "pull on your heart strings" and Finca Esperanza Verde EcoLodge is one of them. Owner's Vivianne and Andrew have created a home away from home for travelers high in the mountains above Matagalpa. Finca Esperanza Verde, set in the cloud forest, above San Ramón, supports the local community by hiring a 100% local staff and supports La Chispa, an elementary school for local children on the property. Vivianne and Andrew promote continuing education and professional development for staff and foster a women's jewelry collective, Colectiva El Plomo.
Finca Esperanza Verde has truly embraced the meaning of being an ecolodge. The finca, a working organic coffee and vegetable farm, uses only responsible and sustainable methods of farming, 100% solar and hydropower electricity, a 100% carbon neutral thermo siphon system to heat water, vermiculture, composting, biodiverse landscaping, and fabulous farm-to-table meals. You will have the opportunity to enjoy Finca Esperanza's fantastic coffee, grown and processed on site and feast on organic meals sourced from the farm's gardens and nearby neighbors.
The Colibri, Tucan, and MotMot cabins have breathtaking views where you can watch the sunset behind the mountains as the sky begins its light show. Finca Esperanza Verde's cabins are charming, simple and unfussy Their simplicity allows the surrounding landscape to rule the show.
You will quickly settle into the rhythm of life at Finca Esperanza Verde; sounds of the forest will lull you to sleep each evening and the howler monkeys will provide your morning wake up call. Your afternoons will be spent hiking and exploring with new friends that share similar visions and goals, cultivating gratitude for the simple and small things in your life, and discovering the types of relationships, friends and energy you want to surround yourself with when you get home.
You will be welcomed warmly from the moment you arrive at FEV and before your stay is over you will be plotting and scheming your return. We cannot wait to host you!
Change your energy. Change your vibration.
I was very fortunate to meet Autumn at her Back to Nature retreat in Nicaragua in April. I didn't know what to expect, as it was my first retreat, but everything about the retreat was incredible. Autumn's passion for yoga, travel, life, and putting together these retreats is truly inspiring. Each class taught something new. The locations she chose for the retreat were magical; everything was so well thought out and planned. I left feeling refreshed, balanced and changed. I cannot recommend Autumn highly enough! Thank You! Stacy Jamaitus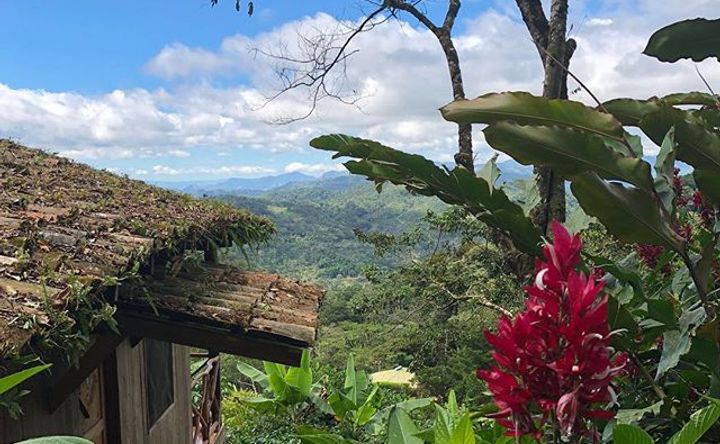 Venue Highlights
The Nicaraguan Shangri-La
Miles of hiking trails
Organic coffee farm
Self-sustaining eco-lodge
Organic and locally sourced produce
Amazing staff
And the best resort pups ever!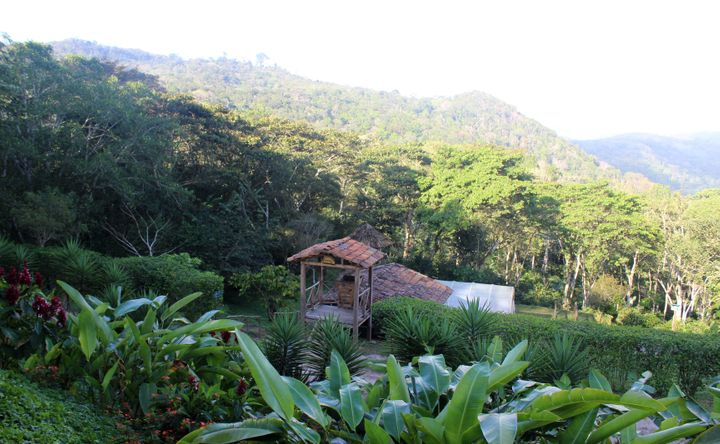 Accommodations
Accommodation is in a spacious dorm with two attached bathrooms and a large terrace overlooking the valley.
Amenities
Free Wifi
Towels
Tour Assistance
Coffee/Tea
Restaurant
Yoga Studio
House Keeping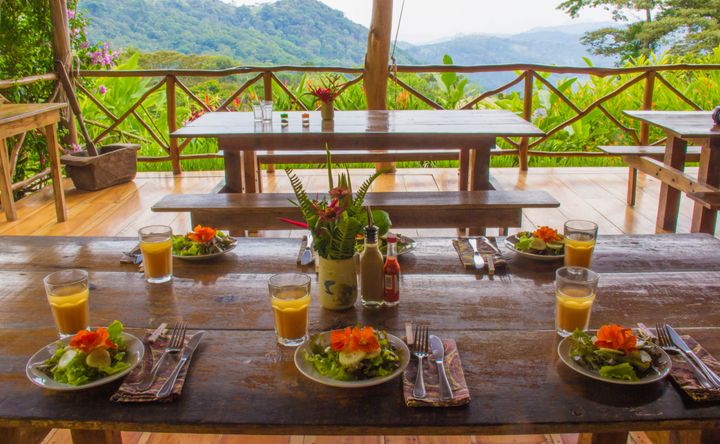 Menu Types
Vegetarian
Meat
Organic
Gluten Free
Dairy Free
Nut Free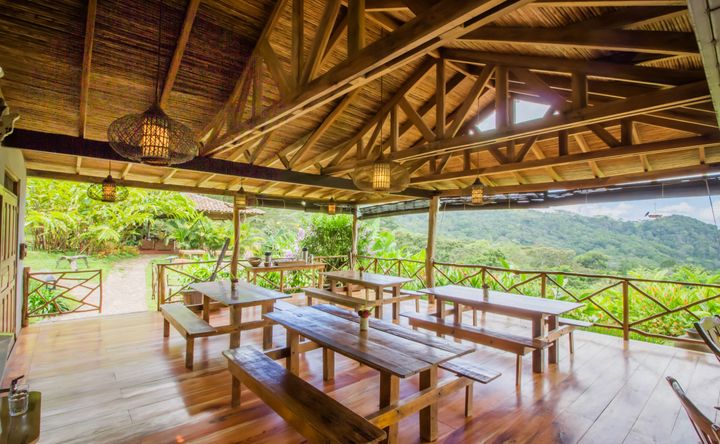 Menu/Cuisine
Three fresh, healthy and locally sourced meals per day.
Unlimited fresh coffee, tea and bananas.
Wine, beer, and rum are available for sale.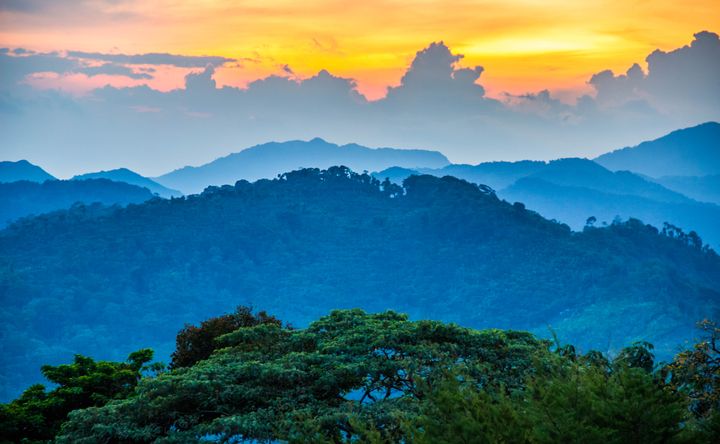 Directions
Group transportation to/from MGA is included in the rate. If you would prefer to arrive or depart at a time outside of the scheduled group pick-up time then you will be responsible for your own transportation (approx. $125 each way).
---
Cancellation Policy
100% deposit refund for cancellation 60+ days before event.
50% deposit refund for cancellation 30-59 days before event.
0% deposit refund for cancellation 0-29 days before event.
The remaining balance (total price minus deposit) is due upon arrival.
Get full details...
Reviews To review this event, visit the page for the venue or retreat leaders (above).
Similar Retreats You Might Like

Thank you!
We're glad you've joined our retreat community. See you around :)
Return to my event
×