Loosening the Knots
Yogaville - Satchidananda Ashram
Nov 23 - 25, 2018

(3 days)

Dorm - Bottom Bunk - $420.00 Dorm - Top Bunk - $420.00 Dormitory - Private - $490.00 LGH - Single - $540.00 LGH - Double - $540.00 LGH - Family room - $540.00 Tent-Site - $360.00 (All prices include $240.00 base amount)
About us
Have tight, stiff muscles and joints prevented you from getting on the Yoga mat? Loosen the knots that bind you during this workshop designed to release mental and emotional tension that manifests in the joints, muscles, and organs. Join Raama for a weekend of practical Yoga experience from the Tantric tradition to learn a complete, foundational toolkit for releasing knots in the body and mind.
Increase strength and flexibility in the legs, hips, and back to improve blood circulation in preparation for sitting meditation
Learn essential pranayama (breathing techniques)
Practice simple, powerful, and effective meditation techniques for directing subtle energy and tuning in to inner silence
Experience deep relaxation for stress management
Discover how to achieve your highest life goals with  sankalpa (yogic resolution)
Explore Nada Yoga (the Yoga of sound), mantra, chakras, and the profound benefits of brahmari pranayama (humming)
Establish daily habits for a balanced and harmonious life
This workshop is perfect for beginners, the elderly, and those recovering from illness or returning to Yoga after a break. With regular practice of this toolkit of techniques, students will become well prepared for classical Yoga classes and personal practice. The program has a profound effect in its own right, and so will benefit experienced Yoga practitioners and provide an excellent resource for Yoga teachers looking for new ways to serve beginner students and those who wish to deepen their existing practice.
Continuing Education Opportunities
Yoga Alliance (YA):  Approximately 11 contact hours
Integral Yoga Teachers Association (IYTA) can provide you a CE certificate of your program's total contact hours. For more information, email membership@iyta.org.
50% off Tuition and Accommodations for IYTA Members. No other discounts apply.
Testimonial
Raama Das is a delightful presenter with a great sense of humor. He makes workshops fun and concepts easy to understand with down-to-earth analogies. I am impressed by his knowledge of the classical yogic teachings and inspired by how he is devoted to living them. His dedication to Sw. Satchidananda's teachings is quite heartfelt. — Deborah B.

Raama Das is an amazing teacher. He is knowledgeable, caring, genuine, and supportive. I recently had the opportunity to take his Loosening the Knots class and felt my tension melt away. I have taken quite a few deep relaxation classes before and I never felt anything like the way I felt after his session, I was floating! It was so relaxing and healing; my body and mind felt at peace and energized all at the same time. I highly recommend Raama Das and look forward to taking more and more of his workshops.—Ambika Cristelli
---
Event Highlights
---
Venue Highlights
---
Amenities
---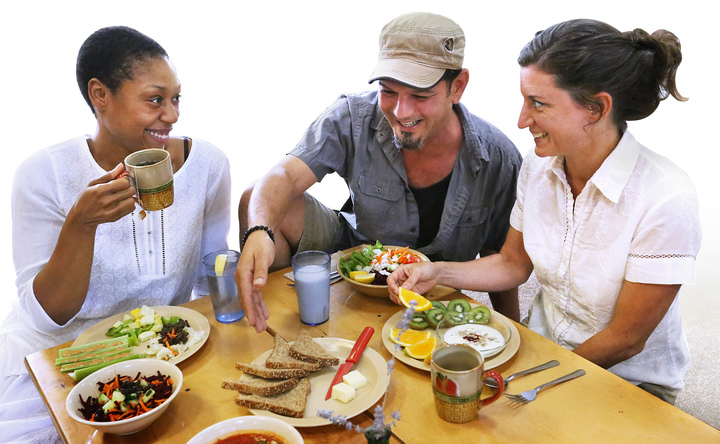 Menu Types
---
Menu/Cuisine
---
Accommodations
---
Directions
Thank you!
We're glad you've joined our retreat community. See you around :)
Return to my event
×