Earth & Sky: A Return to Source: 7-Day Bluestone Ayahuasca Retreat in Cancun, Mexico - Sept 20-27, 2018
About us
Healing Through An Expansion of Consciousness
Mother Earth has given us everything we need to heal body, soul and mind. The sacred Master Plants are those that heal through an expansion of consciousness. Join us for a week of self-exploration and healing in a setting of stunning natural beauty wherein master ayahuasqueros, GERMAN VIRGUEZ and LUPITA CASTRO create the nurturing, energetically sustained space which frees you to go deeply within.
Healers * Ayahuasqueros * Singers * Songwriters *Parents
German and Lupita are recognized masters within the world of sacred plant medicine bringing over 11 years of experience into every ceremony. They channel the healing power of Mother Ayahuasca, revealing her wisdom with clarity and compassion. The birth of their first child two years ago has enriched their lives and their work.
Ayahuasca has the uncanny ability to enrich musical gifts in those who are intimately connected with her and German and Lupita are a case in point. They are singer-songwriters of the highest order, their CDs in demand, their songs sung in ceremonies throughout Europe and the Americas.
This retreat is a rare opportunity to be personally guided by these inspired healers in a 7-day intensive encounter with the sacred plant Ayahuasca, greatest tool for personal transformation on the planet. The intention is go deep, to recognize the being of Light you are, and from that place of clarity restore yourself to physical, mental and emotional health.
Allow Mother Ayahuasca to open you to the truth that you are pure consciousness and a unique manifestation of consciousness at that! From a place of greater awareness all things are possible. Change your perception, change the world.
The retreat is run in both English and Spanish.
---
"If it doesn't challenge you, it doesn't change you". F. Devito
---
"We live in a society that demonizes the use of time-honored sacred plants to explore our own consciousness. Yet surely the exploration and expansion of the miracle of our consciousness is the essence of what it is to be human…" Graham Hancock
---
Biography
German Virguez and Lupita Castro work with the healing traditions of both East and West, of the Amazon and the Andes. They travel extensively conducting ceremonies throughout Mexico and South America. They give concerts and record as Ayahuapu. Sample their music on YouTube under their names or as Ayahuapu. German and Lupita live in Mexico with their two-year old son, Yaru.
Ayllu Masikunapa
---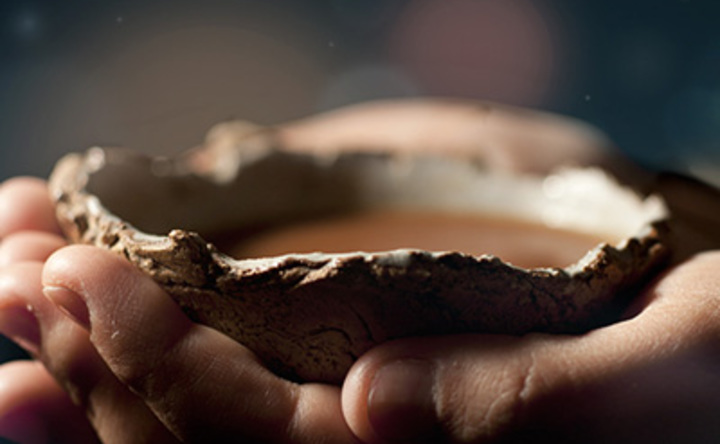 Event Highlights
The retreat includes:
*Three (3) Ayahuasca Ceremonies
*Integration Sessions
*Deep-healing Meditations
*Two Temazcal Therapies
*A massage
*Day trip to a cenote
*Homemade Vegan Meals (based on regional fruits, vegetables, herbs, organic when available)
*All beverages (non-alcoholic)
*Unlimited purified bottled water
*Unlimited use of the on-site pool and all facilities
*Accommodation, double occupancy
*Airport pick up and drop off
COST: $1,950usd
We limit the number of participants to insure everyone gets the attention he or she requires.
If you have a group, get in touch for options.
---
Schedule
For Ceremony Days: Subject to change. Additional activities integrated into the non-ceremony days.
7am: Self-serve tea available in the mother house
10am: Breakfast
11am: Massage
12pm: Temazcal
2pm: Light lunch
Free time and resting before the ceremony
7pm-4am, approximately: Ayahuasca ceremony
---
Menu Types
Vegan
Vegetarian
Pescetarian
Gluten Free
Dairy Free
Nut Free
---
Accommodations
The bungalows have two double beds each, a fan over each bed and a bathroom with a shower. The mother house has two bedrooms: one with a king-size bed, the other with two double beds, both share a bathroom. Bathrooms are also located in the mother house and around the pool next to the maloca (the ceremonial structure used for the ceremonies).
---
Directions
Fly into the Cancun International Airport. The ride from the airport to the retreat center is about 40 minutes and we meet your plane. Google Maps: El Ramonal, Cancun, Quintana Roo, Mexico
Thank you!
We're glad you've joined our retreat community. See you around :)
Return to my event
×