Yogic Life Skills Retreat - Dec 2018
Event Highlights
The 4-week program offers:
the Explore Your Self 7 day introductory retreat makes up the first week
the following 3 weeks allow you to immerse yourself in an inspiring yogic lifestyle
the chance to be part of a community living a life of simplicity, mindfulness and service to support the growth and well-being of all
supported introduction to new areas of growth, responsibility and learning in a supported and accepting environment
3 healthy vegetarian meals per day, with brunch and dinner on Sundays
Mentorship and life skills development in areas such as:
healthy cooking and kitchen management
organic gardening and landscape design
maintenance and eco building
admin and office assistance
caring for a small retreat centre
Schedule
Please come prepared for a yogic environment. Our routine is simple but well tried and tested in retreat centres and ashrams around the world. While participation is encouraged, guests may take part in as much or as little of the daily programme at Anahata as they feel is appropriate. Our weekly rhythm includes yoga sessions to stretch the body and mind, a daily relaxation practice to dissolve tensions & active or sitting meditation techniques to gain deeper insight.
All guests are invited to participate with Anahata's residents in the Morning Circle and Karma Yoga (moving meditation to observe and cleanse the mind and emotions) from 8:30am to 9:30am. Afterwards, there are classes, free time or more Karma Yoga.
DAILY SCHEDULE
Content and timing is subject to change and dependent on retreat focus
6.00am Hatha Yoga Class
7.15am Morning Chanting
7.45am Breakfast
8.45am Retreat Session
9.45am Karma Yoga (Action with Awareness) or Free Time
12.00pm Yoga Nidra (Deep Relaxation)
12.30pm Lunch
1:30pm Free time, Private Sessions or Massage
3:30pm Afternoon Tea
4:00pm Retreat Session
5:00pm Practical Session(such as Restorative Yoga, Meditation, Fire Ceremony, Kirtan)
6.30pm Dinner
7:30 Evening Program (some evenings)
8.30pm-8.30am Mouna (Golden Silence)
OTHER WEEKLY OBSERVANCES
Monday 7.30-8.30pm Satsang
Wednesday 5.00-6.00pm (peak season) Yoga Asana class
Wednesday 7.30-8.30pm Kirtan, chanting mantra to music
Friday 6.30-7.30am Havan (ancient fire ceremony)
Saturday 5.30-6.30pm Mahamritunjaya Mantra (Healing Mantra) with Havan
Sunday Quiet day
About This Event
Our Yogic Life Skills retreat offers a 4 week easy-entry path in to a more conscious lifestyle. It begins with the Explore Your 'Self' Retreat, and continues with a residential 3 week stay of yogic lifestyle learning and experience.
Are you looking to immerse yourself in a healthier, more conscious environment while gaining valuable life skills?
Do you need opportunities for reflection, to connect with a simpler way of living and a break from the modern lifestyle?
Are you looking for self-development and growth?
Then this 4 week training program will help you immensely.
The first week is the Explore Your Self retreat, which offers an introduction to a yogic lifestyle. During this week you will experience bringing together different yoga and meditation practices for an enhanced level of understanding. Receive a broad range of tools to take away so you can start supporting yourself through the hustle and bustle of life.
The following 3 weeks of the Yogic Life Skills retreat take you a bit deeper, where you will cultivate these skills further.
During the retreat you will participate in our regular daily schedule of programs including:
Hatha Yoga (4 days per week)Mantra Yoga (chanting)MeditationsYoga Nidra relaxationKarma Yoga (yoga of action and selfless service)
This extended retreat is an opportunity for self-discovery and development in a supportive environment, surrounded by some of the most stunning nature New Zealand has to offer.
No previous yoga experience is necessary – everybody is welcome!
For more details, please visit Website Retreat Listing or read our Yogic Life Skills Blog
If your looking for a peaceful, spiritual, connected place to retreat and immerse yourself, learn, heal and be nourished then Anahata is the place for you. The people, ceremony, native environment and the knowledge/wisdom that is shared is up there with the best!! - Gareth Lamb
Venue Highlights
ASHRAM PRINCIPLES
Anahata Yoga Retreat is based on the principles of an ashram, which is traditionally a place dedicated to personal transformation through regularity of yogic practice and self enquiry with the support of a community of aspirants.
The rhythmic environment helps an individual to find more clarity and peace as well as form healthy habits and bring yoga into daily life. An ashram provides the foundation for self growth and development of inner potential.
The resident community practices acceptance, compassion and equanimity in the different activities in life, through the yogic principles of karma yoga meditation in action and Seva selfless service. All visitors are welcome to join in these practices.
SUSTAINABLE LIVING
A healthy lifestyle and environment go hand-in-hand. Sustainable living is intrinsic to the yogic tradition. At Anahata we practise energy efficiency, water conservation and waste management. We use solar power, composting toilets and unique eco-friendly earth and straw buildings. We are also caretakers of the ecologically significant flora and fauna of Golden Bay with an active interest in conservation in the region.
ORGANIC GARDEN
Our organic garden is an ongoing project. It is being developed along Permaculture Design principles and is largely bio-dynamic. The garden produces a range of herbs and vegetables that are used daily in our delicious vegetarian meals. All scraps from meals are used to make compost or fed to our worm farms, where the worms happily transform bits of fruit and veggies into worm castings, which are then used, along with the compost, to mulch trees and the garden.
ALTERNATIVE POWER
Anahata is off the electrical grid and relies on solar power, minimizing impact on the environment. Other alternative power options to complement our solar power is a future project.
ECO BUILDINGS
At present, we have two different types of straw bale structures and an earth yurt. These buildings have excellent insulation, staying warm in the winter and keeping cool in the summer. They were also built using primarily natural materials.
COMPOSTING TOILETS
Anahata uses primarily composting toilets, helping to minimize water usage. The compost from these toilets is used to mulch trees around the property.
Green Cleaning
We use biodegradable, environmentally friendly cleaners. We ask that guests also use biodegradable soaps, shampoos and laundry detergent when visiting.
WHITE ZONE
At Anahata Yoga Retreat we strive to maintain the natural beauty of the landscape and provide a place where our guests can retreat from the stress and stimulation of work, modern technology and the impact of city life. Anahata aims to minimize electromagnetic frequencies (EMF) by limiting cell phone use, consolidating computer use to specific areas and choosing low EMF options wherever possible.
Caretakers of Native Bush
Anahata is committed to caring for the land and preserving old growth indigenous forest that covers most of the property, taking into account the environmental impact of any new buildings or developments.
NATIVE BIRD LIFE
The bush at Anahata is alive with many native birds, including:
Bellbird / Korimako
Fantail / Piwakawaka
Morepork / Ruru
NZ Falcon / Karearea
Parrot / Kea
Riflemen / Titipounamu
South Island Robin / Toutouwai
Tomtit / Miromiro
Tui
Waxeye / Tauhou
Weka
Wood Pigeon / Kereru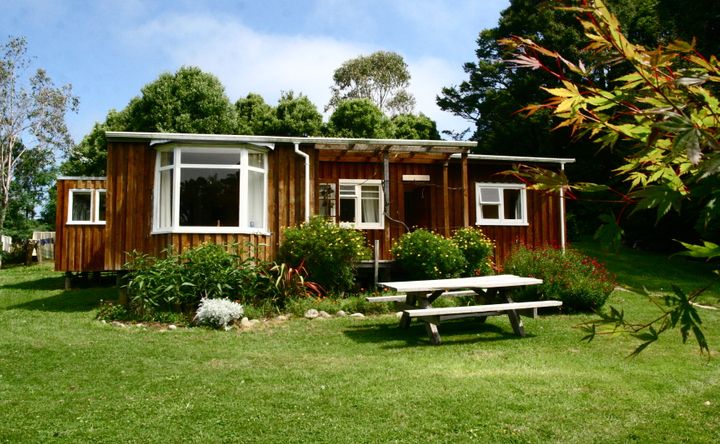 Accommodations
A range of lodging options are available from shared rooms to a private straw bale round house with stunning views of Golden Bay. Tent sites and camping are also available.
Retreat rates are priced separately and include shared lodging, meals and all programs.
Chakra Guest House – Private Straw Bale Yurt or other Private Rooms are subject to availability and additional cost.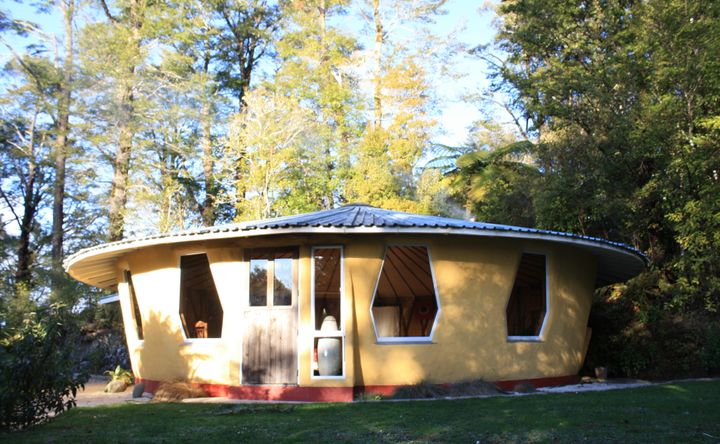 Amenities
Free Parking
Coffee/Tea
Yoga Studio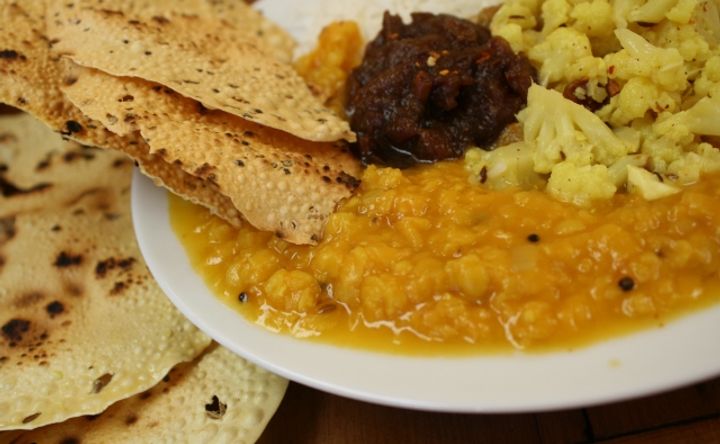 Menu Types
Vegan
Vegetarian
Organic
Gluten Free
Dairy Free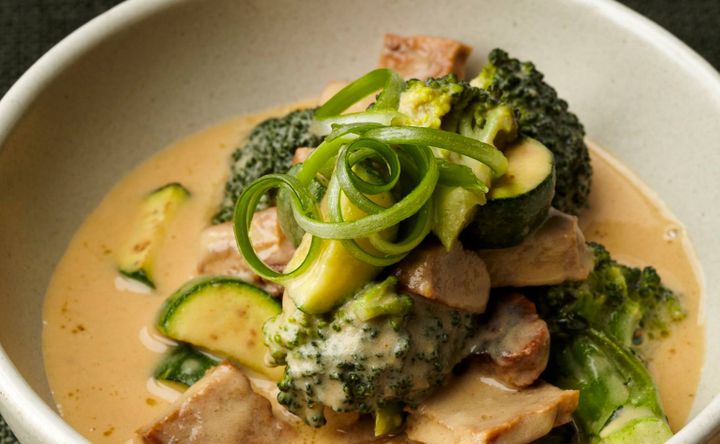 Menu/Cuisine
LOCAL & ORGANIC MEALS
Food nourishes us and provides our physical body with the energy it needs to go about its daily activities.
All meals provided are vegetarian – simple, nutritious & satisfying. Much of our organic food is sourced from local growers or picked fresh from our garden, which is developed along permaculture design principles.
We provide 3 Vegetarian meals per day:
Breakfast: a light meal to break the fast from the previous night.
Lunch: the main meal of the day, when our digestive fires are the strongest.
Dinner: a light meal to ensure that all food is completely digested before going to sleep.
The water at Anahata is from a pure mountain spring and is absolutely safe to drink.
VEGAN, GLUTEN FREE & OTHER NEEDS
Eat to live, don't live to eat.
The kitchen is not to be used for personal cooking. However the option of cooking alongside one of the retreat residents and learning about sattwic food preparation and prasad is a possibility during your stay if you choose.
If you have medically related food requirements or allergies, please inform on booking.
Food is not allowed in the bedrooms. We can cater to vegan and gluten free requirements, for other required speciality foods or snacks you may wish to bring your own supply. Please confirm when booking if in doubt.
YOGIC DIET
At Anahata, you will get the chance to experience a yogic diet, a vegetarian diet that is based on principles of simplicity, and that supports our being in the process of positive transformation. A proper diet that is pure, simple and as natural as possible is essential for progress in yoga. If one eats pure food, then the system is revitalized again and again.
Our state of mind affects the subtle vibration of the food we cook as well as our ability to digest it. In the ashram, we call food Prasad, which is an offering from the heart. Any kind of food that we prepare to offer someone else is Prasad, as is all food that is offered to us.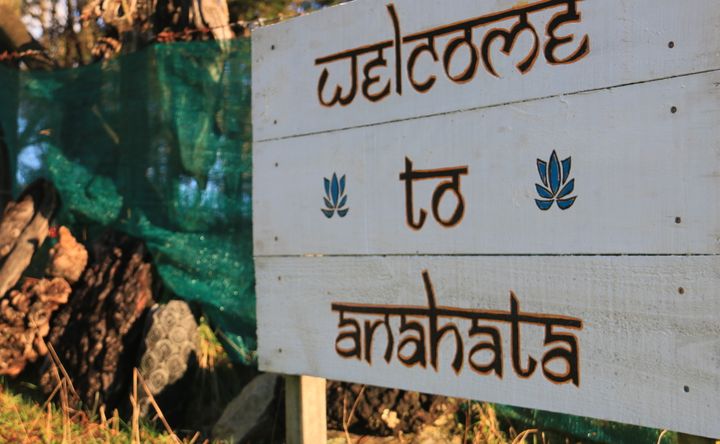 Directions
LOCAL TAXI SERVICE
You can hire the local MaxiCab Shuttle service. Book online or ring the freephone number or text 0800-MaxiCab (contact info blocked)) to book a taxi service. It is essential to pre-book in advance (limited rural service).
BY BUS
Golden Bay Coachlines offers daily services from Nelson to Takaka departs Nelson daily at 3:30pm, arriving in Takaka at 5:45pm.
BY AIR
There is an airport in Nelson, and there is a small airport in Takaka. Nelson is the main national airport for the region and is a 2 hour drive from Takaka. Or fly directly from Wellington to Takaka.
Golden Bay Air offers scheduled flights from Wellington directly to Takaka all year.This is a gorgeous flight over Cook Strait and Abel Tasman National Park.
Air New Zealand offers daily flights to Nelson.
SELF- DRIVE DIRECTIONS
From Nelson, which is the main city in the north part of the South Island, travel west through the town of Motueka. Note that there are no petrol stations
available between Motueka and Takaka, so best to fill up in Motueka. Stick to the speed limits to avoid traps!
After crossing the Takaka Hill from Nelson, you will drive towards and into Takaka. Turn Right immediately past the Visitors Centre (Don't go through Takaka!). Follow the road to the roundabout at the dairy factory and turn Right. Drive towards Pohara Beach for about 10 minutes. The road curves on a big right and then a big left. You will pass Motupipi School (on left), then take the next turn right at the Clifton '+' crossroads. Turn right at the next 'T' Junction at Carlyle Street. Follow this road to the next T-junction and turn LEFT continuing on Clifton Road. As you turn you will see an orange "Anahata Retreat" sign. You will come to a gravel road and a sign saying Bird Road. Follow the gravel road (Bird Road) up to the top of the mountain (7km). You will notice a sign part way up the hill with several family names on it. This is a private driveway/road to their house. Continue on past this drive. There are some shallow fords and various gates. Please leave the gates as you find them (closed if closed). When you are half way up you will come to 2 gates side-by-side. Go through the left gate (not the one going down the hill to thefarm).
When you arrive at the top after approx. 30 minutes driving you will see a little sign on the other side of the top gate to the right that says Abel Tasman Wainui Hut. Go through this gate and follow the same gravel/dirt road heading a little left. On your left (a hundred metres or so) you will see a row of big Pine Trees, a house and some gardens. There is an "ANAHATA" sign on the fence to the right of the gate. You have arrived. Welcome to Anahata Yoga Retreat!
Park outside and walk through the Anahata gate to the office (in front of and attached
to the building you see).
DISTANCES
Nelson to Takaka – 2 hour 10 minute drive
Motueka to Takaka – 1 hour drive
Takaka to Anahata – 30 minute drive (15 km)
---
Cancellation Policy
100% deposit refund for cancellation 30+ days before event.
50% deposit refund for cancellation 15-29 days before event.
0% deposit refund for cancellation 0-14 days before event.
The remaining balance (total price minus deposit) is due upon arrival.
Get full details...
Reviews To review this event, visit the page for the venue or retreat leaders (above).
Similar Retreats You Might Like

Thank you!
We're glad you've joined our retreat community. See you around :)
Return to my event
×