CONNECTIONS a men's erotic embodiment retreat
About us
CONNECTIONS is a heart-centered gathering
in which to experience our ecstatic erotic bodies
free of the shame, judgment, and guilt which we experience as a result of society's denigration of man to man sex.
Explore and expand your body's capacity for pleasure by shedding negative beliefs and habitual patterns of erotic behaviour and creating new pathways to erotic pleasure and ecstasy.
CONNECTIONS a somatic-based, experiential celebration of our masculinity and eroticism.
"Somatic" practices give us the opportunity to learn and understand by physically doing and feeling "new" patterns and sensations in our body. The learning happens on a cellular level - this is different from cerebral "text book" learning.
Join us for daily skyclad (naked/clothing optional) yoga, improvisational movement, dance, sound exercises, guided massage and touch experiences, conscious erotic practices, mindful conversation, ecstatic erotic dance, bonfire, beach walk, hiking, quiet contemplation
"Let's Talk About Sex" - Meal times are a great opportunity for intentional conversations which help us all to process experiences and deepen our time on retreat. Past topics have included:
Boundaries and consent.
How our pleasurable and unpleasant experiences are held in our body and how that shapes our current choices.
Sex and fear in the age of HIV/AIDS.
Celebrating your sexuality
Online hookups! What is safe sex in 2018? PREP & PEP!!
Positive and challenging experiences from our sexual past.
"Coming out", Gay Community/Ghetto/Neighbourhoods
Envision your future, your community
Erotic practices at CONNECTIONS are designed for participants to explore their own erotic bodies in community with others. Although we celebrate man to man sex, this workshop is based on more fully understanding our own body's capacity to experience pleasure and ecstasy. Participants will experience and exchange intimate contact through intentional touch, massage, and erotic ritual. We will not be engaging in "sex" with each other.
Some programming practices will include nudity.
All male-identified people are welcome to participate at their own comfort level.
Cost includes Dorm Style Accommodations and
healthy home-cooked meals

$1550 Canadian includes 5 nights 4 days programming & room and board
Early Bird rate – $1,400 when paid in full by November 30
"…all the positive energy from our 4 days together at the Retreat. I just want to thank each and every one of you for sharing your time and experiences with me. My take away was more than you will ever realize. Thanks Pono, for talking about the process of decompressing. I personally experienced a broad spectrum on emotions in the days following, most of which have been joyous and upbeat. I now have landed in a very good place."
---
Event Highlights
Daily Skyclad (naked) Yoga
Male bonding
Daily communal erotic experiences
Massage Exchange
---
Venue Highlights
Converted barn retreat centre located on 9acres in Metchosin, 30 minutes from DT Victoria/
---
Amenities
Free Wifi
Sauna
Towels
Free Parking
Coffee/Tea
Yoga Studio
---
Schedule
Sample of Daily Schedule**:
7 rise and shine!
7:30-9 morning yoga practice
9-10:30 breakfast
10:30-11:30 BTSM - exploring the foundations of embodiment
through breath, touch, sound, and movement
11:30 -1 mindful massage practice
1-2:30 lunch
2:30-4:30 break
4:30-7 mindful massage/erotic ritual
7-8:30 dinner then free time
**Scheduling for each retreat is tailored
to meet the needs of the group.
---
Menu Types
Vegetarian
Includes Meat
Gluten Free
Dairy Free
---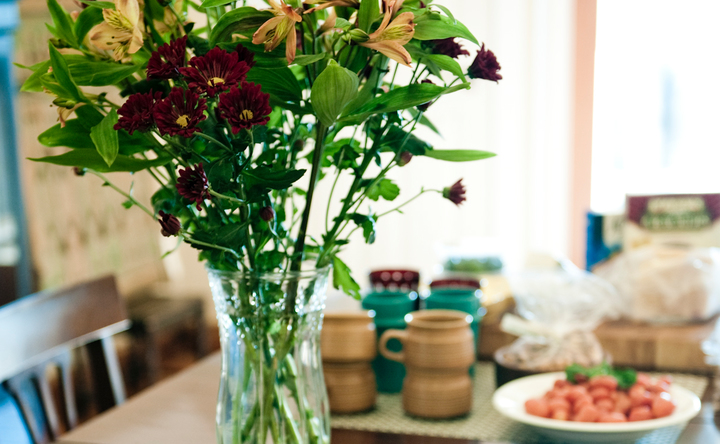 Menu/Cuisine
Meals are home cooked using fresh local ingredients wherever possible..
---
Accommodations
Dorm style accommodation with shared bathroom. Beds range from king, queen and twin.
Towels and linens are provided
---
Directions
Participants can fly into Victoria BC (YYJ)
BC Ferries from Vancouver/Lower Mainland Tsawwassen-Swartz Bay - https://www.bcferries.com/schedules/mainland/tssw-current.php
Victoria Clipper from Seattle - https://www.clippervacations.com
Rides can be pre arranged from YYJ or ferry terminals through ron@skyclad.ca
Thank you!
We're glad you've joined our retreat community. See you around :)
Return to my event
×